Vijay Deverakonda or "The" Vijay Deverakonda has clearly witnessed stardom in very little time. Too many people love him too much, and all that fame is proof of success. But it also comes with a certain responsibility – specifically when everything that the actor does, has influence. This also means that his interviews, work, and even Instagram posts have an impact.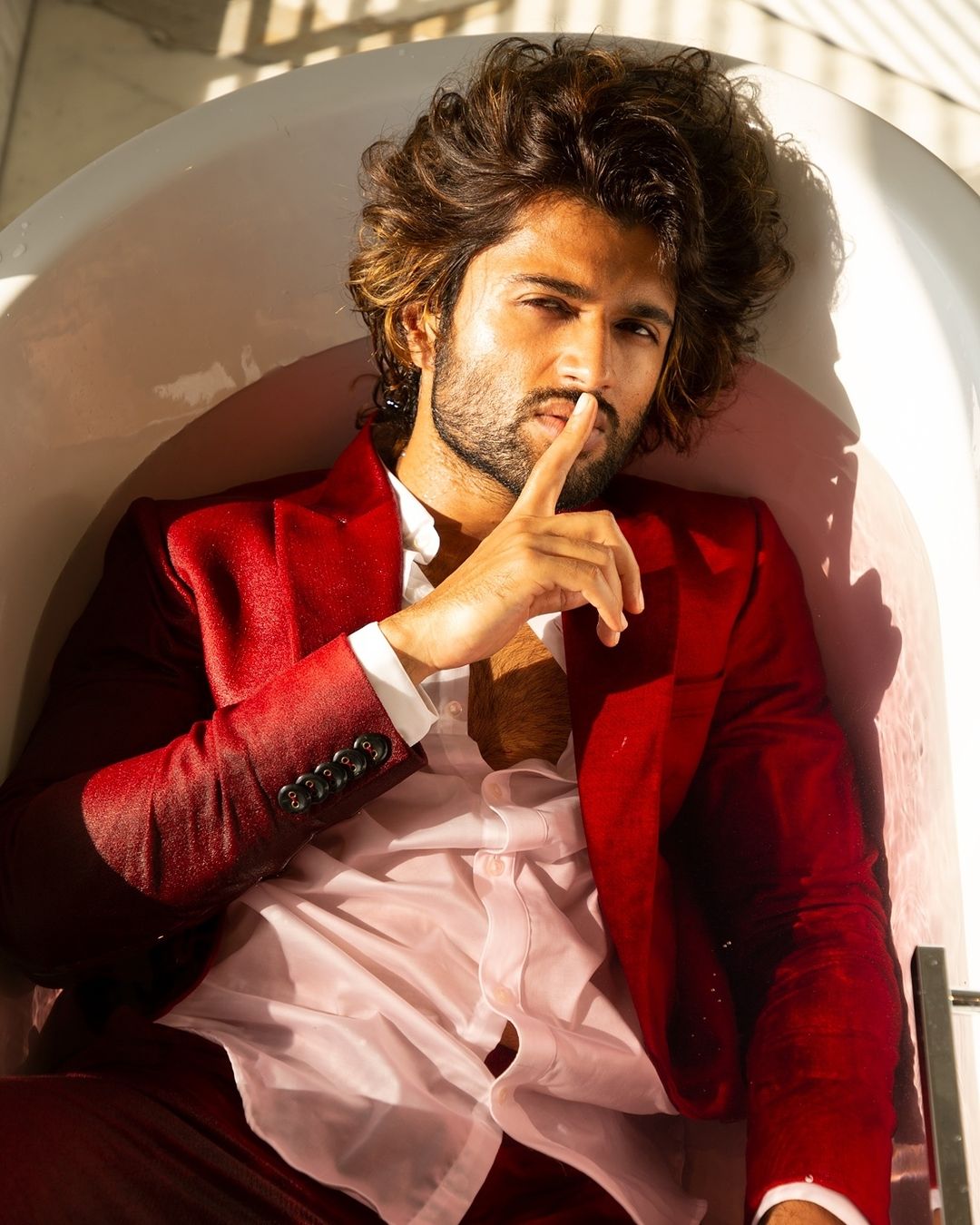 However, the actor hasn't always been very responsible with his words and actions. And these instances are proof:
1. When he said he preferred dictatorship over democracy.
In an interview with Film Companion, Deverakonda talked about democracy, and how, according to him, not everyone should be "allowed" to vote. He went on to talk about the issues with a democracy, which soon turned into an orchestration of dictatorship. The actor even mentioned that he'd prefer being a dictator, and his argument (understandably) drew flak on Twitter.
2. When he sided with Arjun Reddy and empathised with his character in the film.
Both Arjun Reddy and Kabir Singh were criticized for glorifying toxic masculinity and abusive relationships. And when someone is a part of a socially questionable film, viewers certainly look forward to their opinions – which are mostly diplomatic. Vijay Deverakonda, however, talked about "passionate relationships" that need an outlet – even if that means abuse. He had also said that films do not always have to be socially responsible because "the world is (anyway) fucked."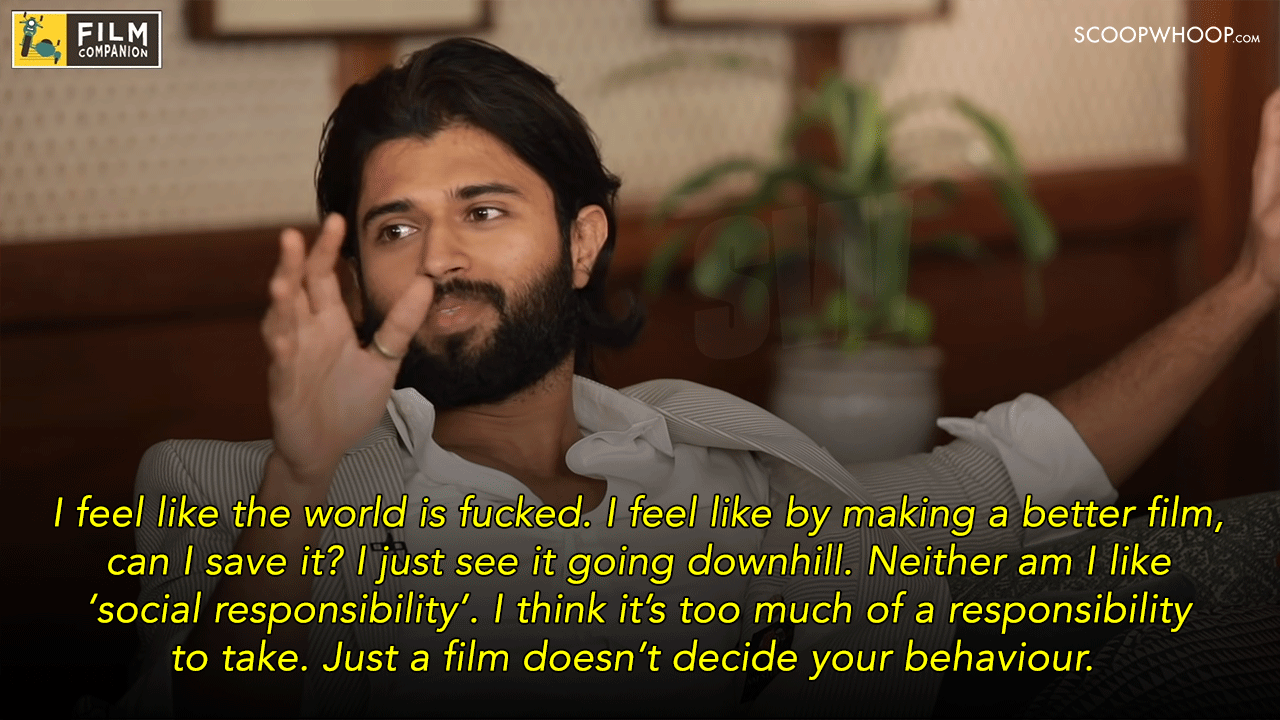 3. When he decided to promote a song from Liger with a sexist caption.
Aafat from Liger received backlash for its problematic lyrics and that's one thing. But the Liger actor was also called out for using a sexist caption while promoting the song. The caption read – "there's always a beautiful drama queen who will come between a mother and son." Of course, the internet found it unnecessary and ignorant.
4. When he prefixed his name with 'the'.
Khushi starring Vijay Deverakonda and Samantha caught attention for a very specific 'wrong' reason. The posters for the film have the actor's name prefixed with 'the'. People aren't exactly stoked about it, and many even think that it screams of narcissism.
5. When he body-shamed his co-actress for looking "stronger" than him.
Vijay had talked about Rashmika Mandanna's schedule during the filming of Dear Comrade. He mentioned that Rashmika was exercising more than him, and hence looked more muscular. He added that he was worried she'd turn into a "beast" with her routine. This comment was mixed with a hint of sexism, when he shared that her character was supposed to look 'flower-like'.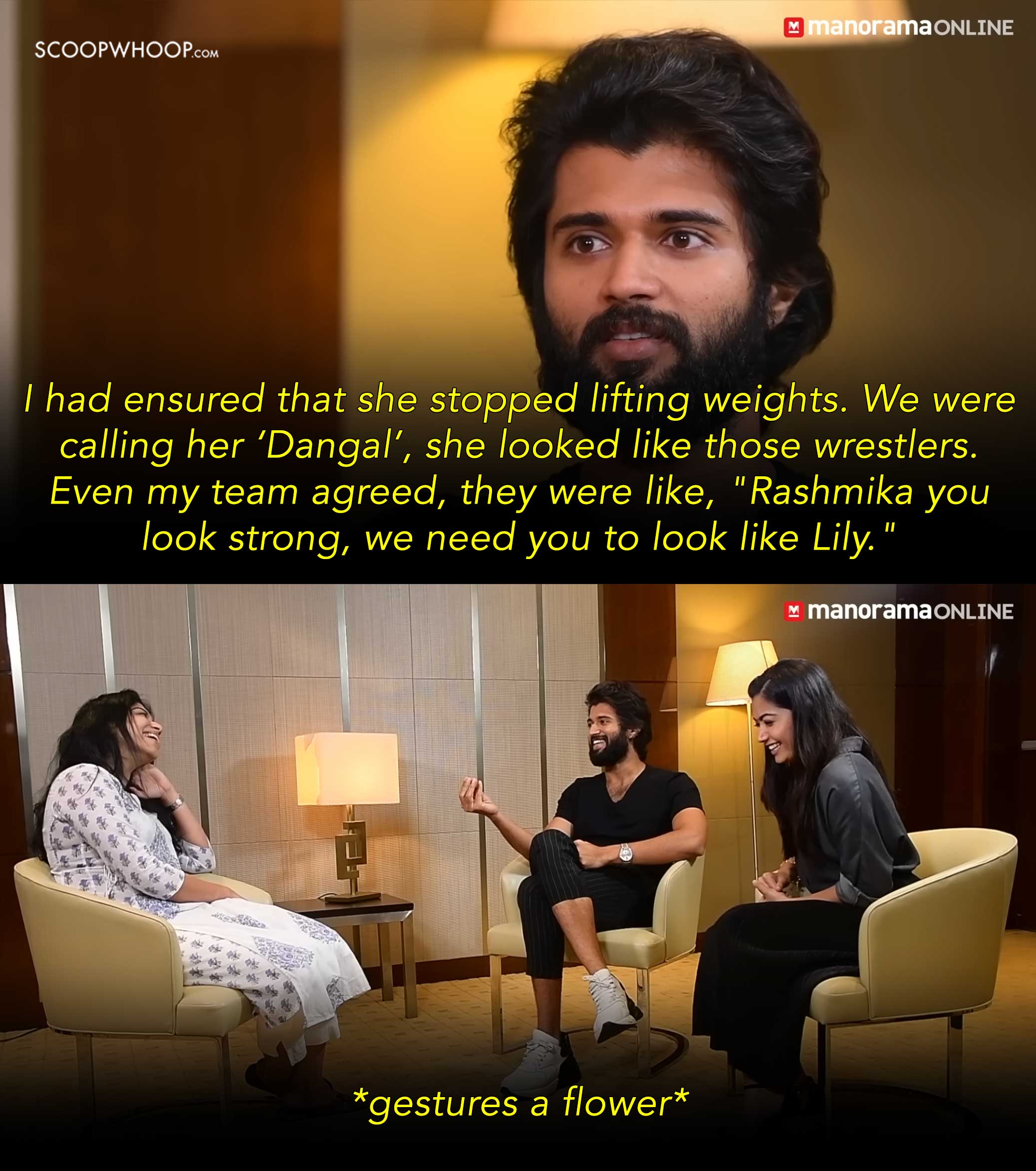 6. When he put his feet up during a press conference.
Another time during a press conference for Liger, a journalist had pointed out that he didn't feel as comfortable talking to the actor as he did before. And so, the actor went on to sit with his feet up while conversing with the journalist. While his intent was probably not misplaced, people found it disrespectful for a number of reasons. Vijay Deverakonda had then shared the same video with a passive aggressive tweet.
7. When he didn't understand what misogyny meant.
In yet another conversation with Film Companion, the Arjun Reddy actor said that he didn't get the problem with mocking someone for their body. He mentioned that he could stop calling someone 'fat', but then there are other words that do 'that'. On being told that the scene from Arjun Reddy (where he mocks a woman) was misogynistic, he said that his character didn't do it to the woman's face – he [his character] was only commenting on her body 'behind her back'.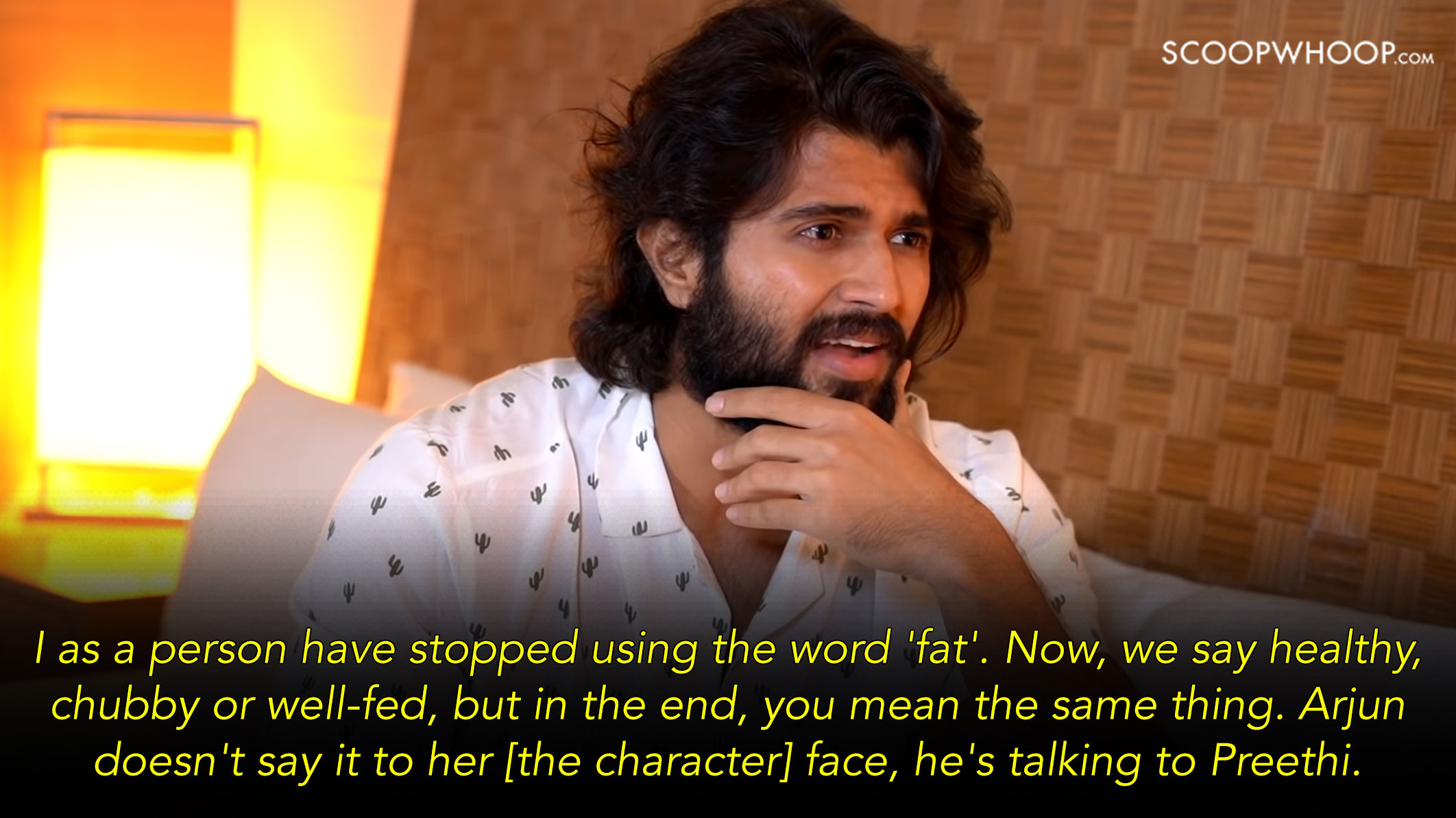 If he could just process things in his head first.