A particular ad series has been doing the rounds on Instagram lately. It's a part of a campaign for fashion designer Karan Torani's latest collection Rafu: A Patch on the Fabric of Love. What we're referring to is a series of videos featuring actors Adil Hussain and Sheeba Chadha, where they're playing a married couple.
In the videos the couple are shown thinking about each other with fondness, all while also missing each other's company. The clips discuss the course of marriage in the long-run, how sometimes responsibilities take over and quality time spent together dwindles – yet, that doesn't change the love between two people either.
Take a look at this video for instance;
Here's another one, because not only are these so, so endearing, but also because they're kinda soothing!
These mini films have made us all realise just how great Adil Hussain and Sheeba Chadha look together. And how much we want to see them in actual film now!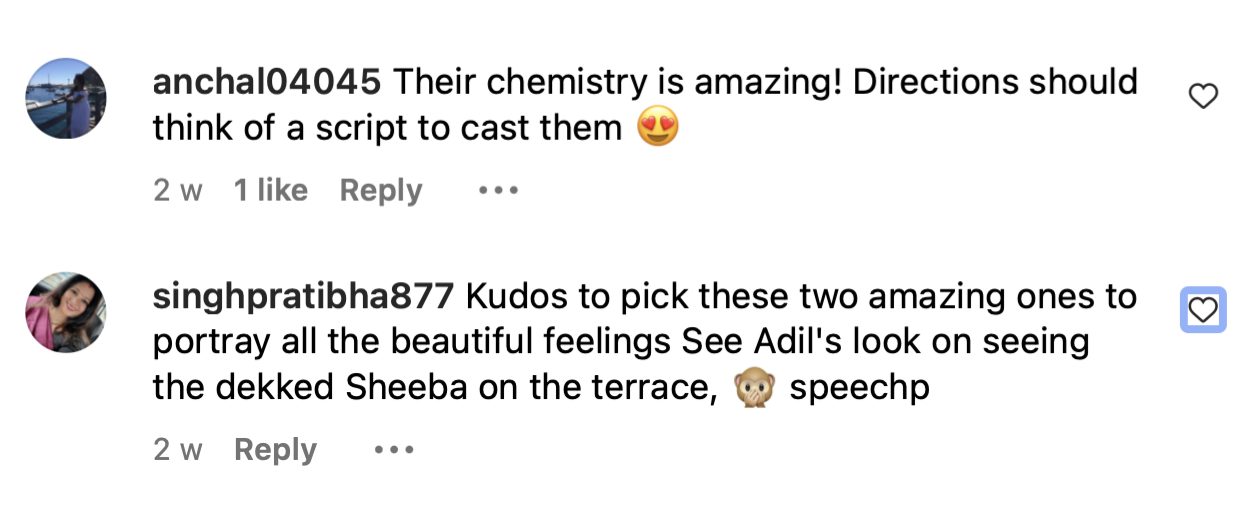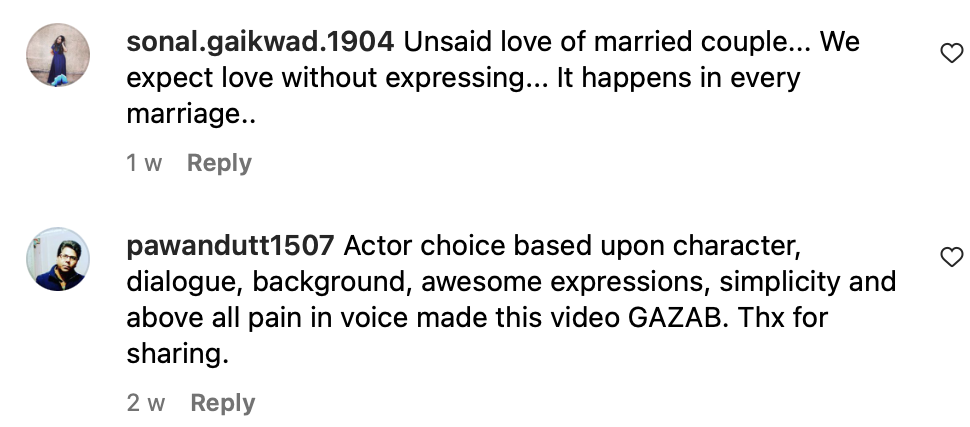 This ad series is such a beautiful representation of old-school love. We really need a film with these two in it. Because this campaign has brought out their chemistry so wonderfully. We don't want perfection in love, we want to grow old and grey with someone that still thinks about us the way these two are thinking of each other.