If work-life balance belonged to your new years' resolution list, then there might a problem for you. You might have to change that mindset if you want to work with Zomato.
Deepinder Goyal, the chief executive officer of Zomato, announced various job openings through a LinkedIn post. He mentioned that there are 800 positions open across different positions, including growth managers, generalists, software development engineers, and chiefs of staff to the CEOs of Zomato, Hyperpure, and Blinkit.
In the post, Deepinder shared the job role description for each position. But what irked people on the internet was this description for Chief of Staff to CEO. It said: 24*7 job where the traditional employee mindset of work-life balance won't work.
Have a look: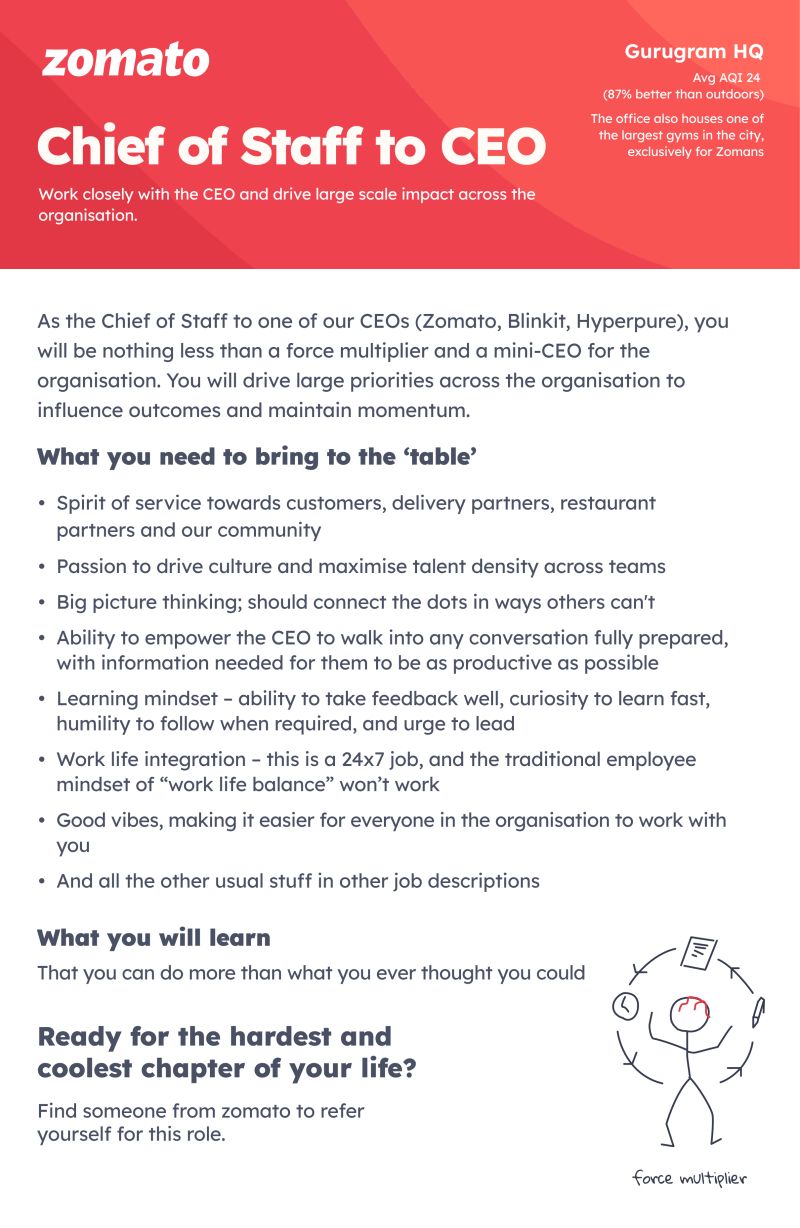 Following this post, people on LinkedIn pointed out the mass layoffs in the organisation and called this requirement to be a massive red flag. Here are some comments: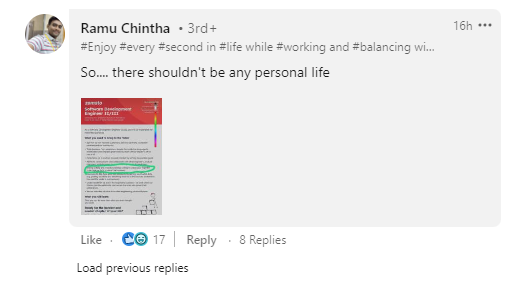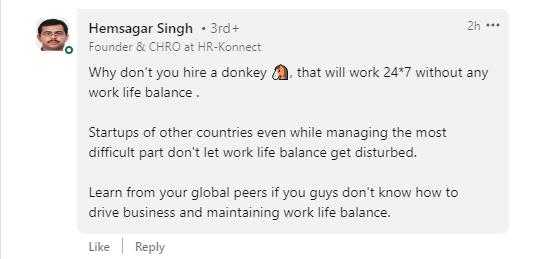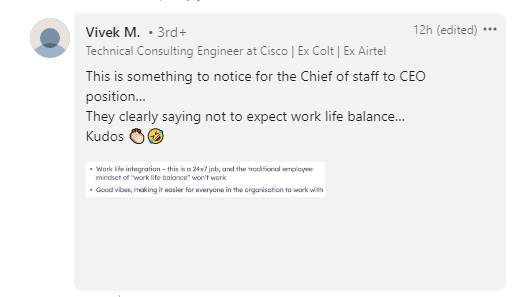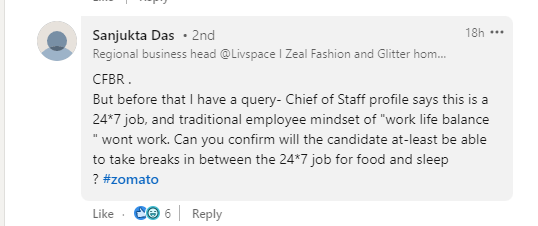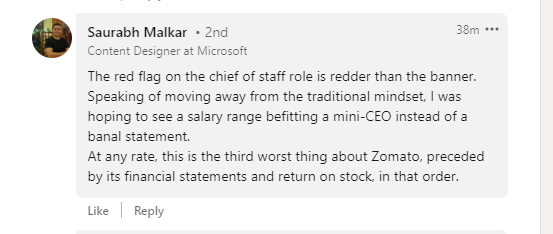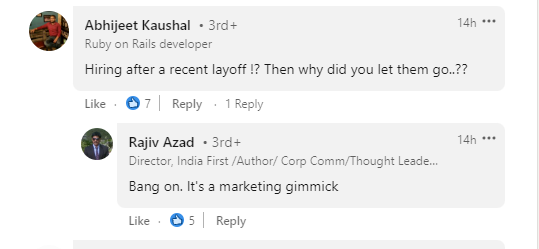 Basically, make work your life. Lol.
Read more: Signs That You Might Work For A Bad Boss & It's Time To Leave.