'Your account will be suspended, please pay the bill by clicking on this link'. Raise your hand if you have ever received such threats on your mobile phone from unknown numbers. Well, I did some time ago and was almost scammed. Luckily, I saved myself from the fraud at the right time, otherwise, that one SMS would have taken all the money from my bank account. These scams are scary AF.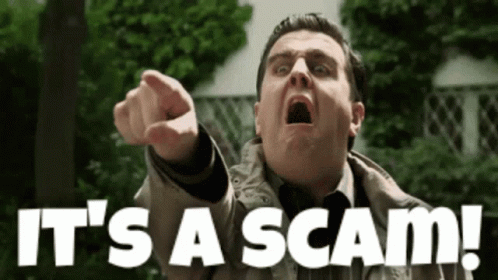 A bank customer recently faced similar experience as she received a SMS from an unknown mobile number for updating her PAN details. Luckily, she noticed something unusual and realised it was a bank scam. The woman has now curated useful tips to spot such phishing.
The Twitter user, @lavsmohan, posted a screenshot of the SMS on the micro-blogging platform. "HDFC Customer your HDFC NET BANKING will be suspended today please update your PAN now visit below the link…" the SMS reads.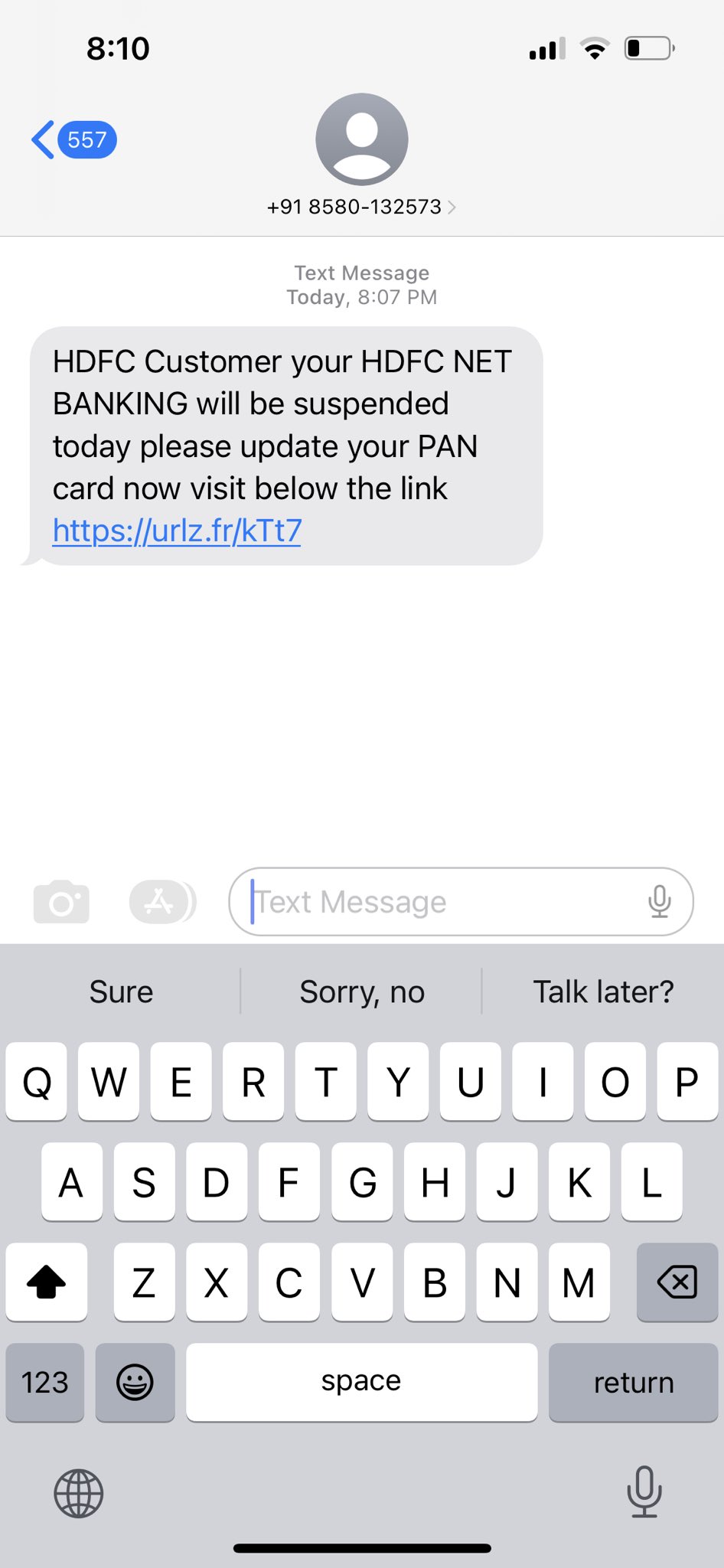 She also added a screenshot of the landing page that popped up after she clicked the link. The page features a fake logo of HDFC KYC on top, asks login credentials, and reads, 'Norton Secured' followed by 'your security is of the most important'. Not to forget, the URL of the page is odd too.
"It's legitimately scary how good phishing and banking scams have become. Just 15 minutes ago I got this text and the link led to this VERY CONVINCING landing page. Here's how you can spot a scam," the woman tweeted.
Here's the post followed by the thread:
"No bank will send you links…Even if you get a LEGIT text with a link, speak to your RM before you even click."
"No bank will ever ask you to do anything over the phone…If the response on the other end (of the call) is of panic or threat, it's 100% a scam."
"There's no 'Dear customer', which is how the bank usually sends texts…"
"No bank can suspend ANYTHING of yours unless some govt authorities demand it & even that involves a due process."
"What is the URL? It should be that if HDFC's. It says HDFC KYC (not HDFC Bank)."
The odd mentions of 'Norton secured' and 'your security is of the most important'.
"Don't believe anyone who says they're from your bank (unless you actually know them office)."
Here's how others are reacting to it:
No matter how educated and aware we become, we can still fall prey to scams, given how we are mostly distracted by work these days. Just a bit of consciousness and a background check are required to spot such phishing activities. And let's not forget to spread this awareness among our families.