Spices have been synonymous with Indian cuisines for ages. We are widely known to embrace masalas in every desi dish out there. 'Coz why not? Spices like garam masala, turmeric, and red chilli powder bring a great flavour that suits our taste buds. When desis shift to foreign countries, they dearly miss Indian food. Though some restaurants offer desi cuisines, the taste is often compromised.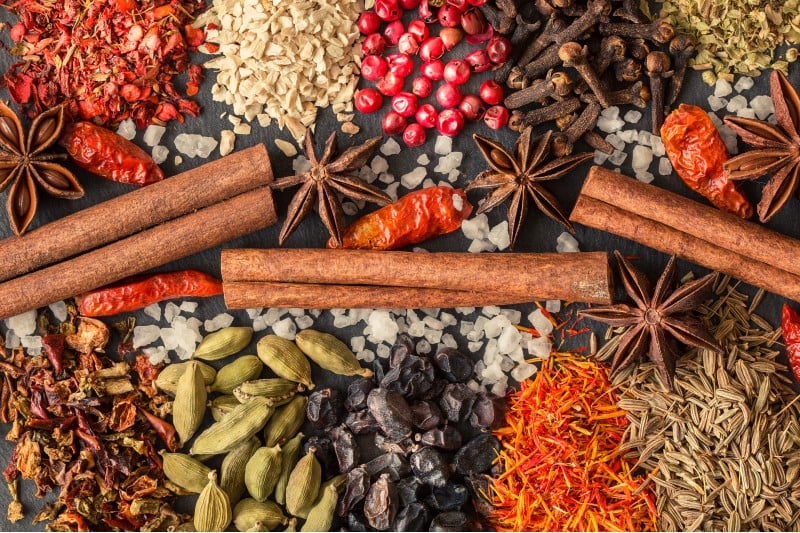 A restaurant in the United States has found a solution to it. The restaurant mentions spice levels in its food menu. The categories will make you laugh out loud.
Twitter user Aditi Shekar (@aditishekar), trying to order Paneer Butter Masala at a US restaurant, took to the micro-blogging platform to share a screenshot of the spice levels. The screenshot shows the price of the dish as $15.49. "Paneer (cottage cheese) cooked in a tomato base and topped with creamy butter," it reads.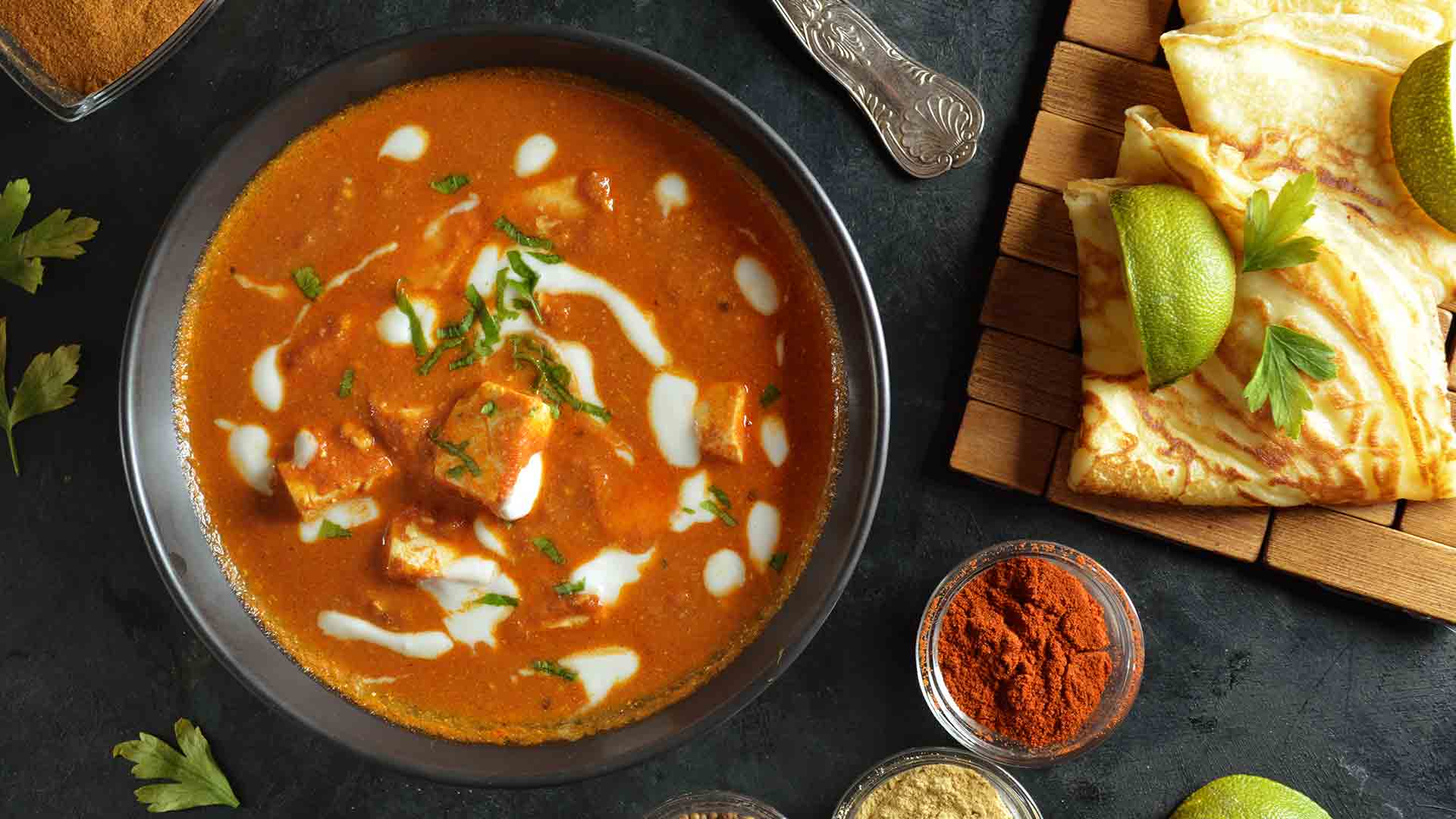 Coming to spices, the list features levels starting from 'zero spice' to 'Indian spicy'.
"I just tried to order Indian food in Bethesda and this is hilarious," the Twitter user wrote.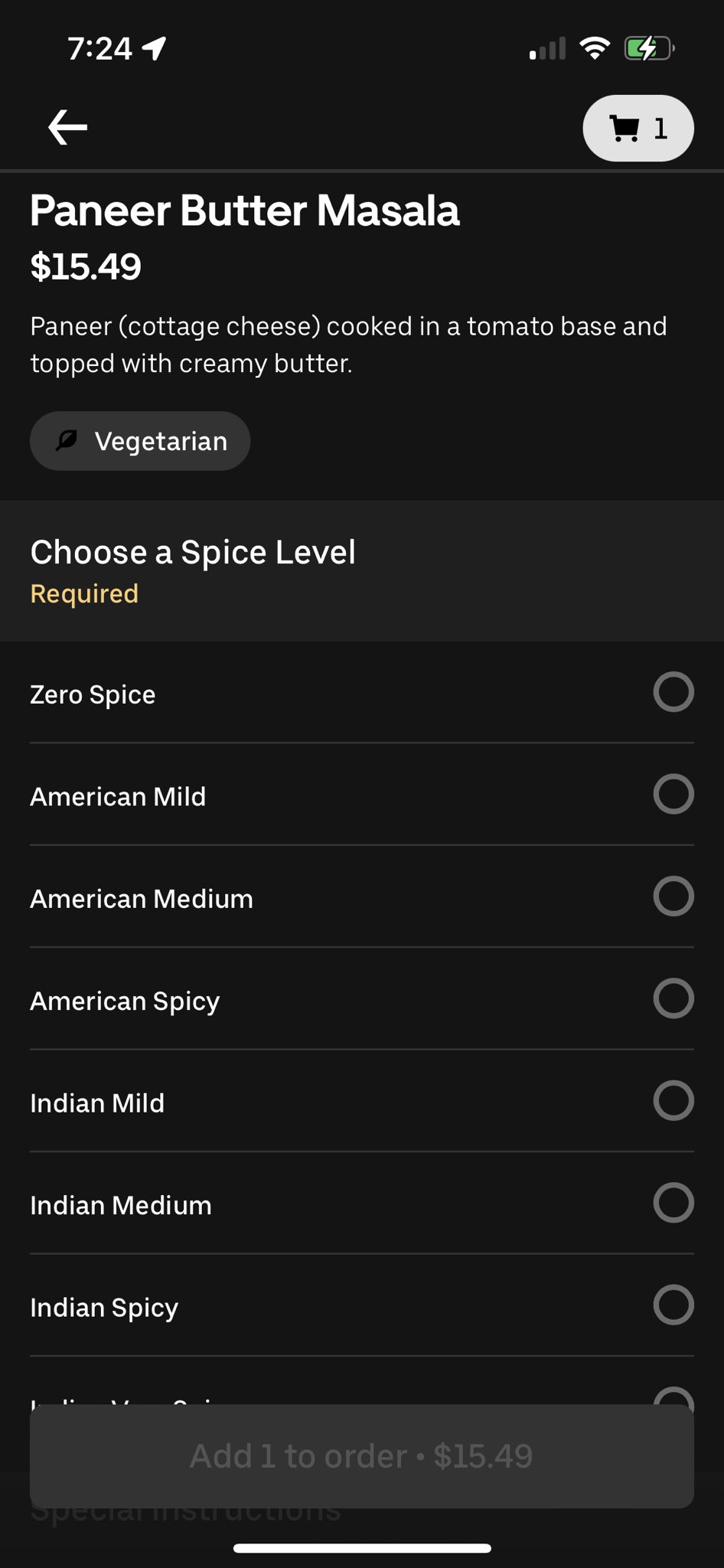 Here's the tweet in discussion:
Another Twitter user pointed out that it must be from a restaurant called Biryani City and how they have the most hilarious descriptions of the spice levels.
For example, American Mild (1/4 chilli) is described as 'Really Really Really Mild. You can taste the protein and you sample the awesomeness that your taste buds are longing for (sic).' Indian Spicy (3 chilli) reads, 'Do a little dance, break a little sweat, get spicy tonight.'
And the fact that Indian Mild is simply left blank – nothing could be more apt than this!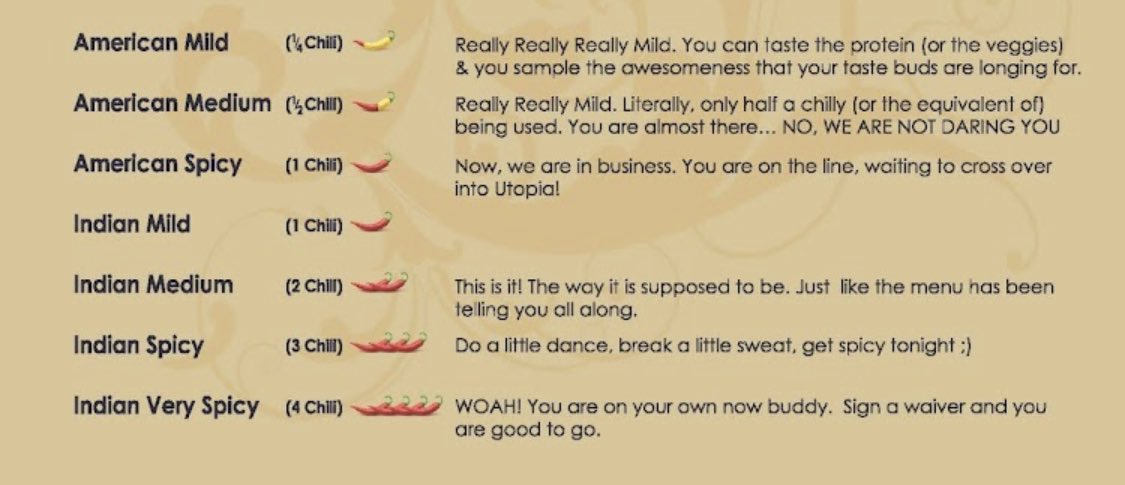 Here's how netizens are reacting to it:
A Twitter user wasn't impressed with the price of the dish.
It's perfect. Isn't it? Can we have this level of categorisation in desi restaurants, please?