A chocolate a day keeps the bad mood away! Eating chocolates has always been a topic of debate due to its high calories but it definitely works great as a stress-buster for many people out there. For those of you who have been body-shamed about consuming chocolates 'coz weight badh gaya toh koi shaadi ke liye pasand nahin karega, this might fuel the anger.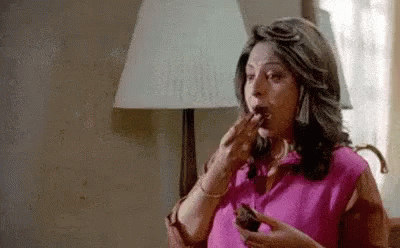 So, a chocolate caught our attention on Twitter that promotes the idea of eating its pieces as per different body sizes. WTF, isn't it?
A Twitter user, @awtitty, posted two pictures of the chocolate on the platform including its packaging and the bar. The first photo shows someone holding the wrapped chocolate that reads, "The whole truth is that not all cravings are the same… So why should all the pieces of a chocolate bar be the same?" The second picture shows chocolate pieces being divided as per different body sizes such as XS (Extra Small), S (Small), L (Large), and XL (Extra Large).
"This is such a brilliant idea im in love (sic)," the Twitter user wrote.
Contrary to this opinion, netizens are expressing disappointment over this body-type specific chocolate:
Here are the reactions:
What do you think about this kind of advertising? Personally, this doesn't make sense at all and we are certainly not over the idea of shaming people according to their body sizes. Mujhe jitni craving hogi I will eat accordingly not how I am being told to. Chocolate is equal to happiness. Period.