Jail ki roti khaani padegi, jail ka paani peena padega…! Remember how we used to sing Posham Pa in our childhood days? Those lines gave us a hazy idea about jails in general. Then, we got different versions of prison life in Hindi movies, including Sholay, Sanju, Ek Haseena Thi, and many more. While many films took a hilarious approach for its depiction, some movies showed what goes on behind bars in reality.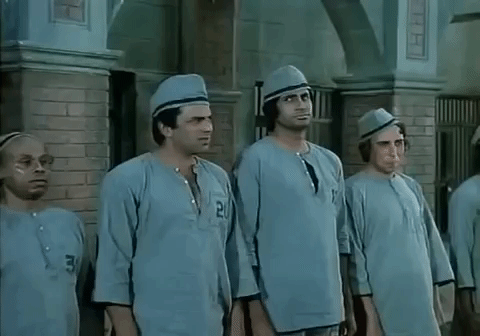 Now that we are talking about jail, there is a place in Bengaluru that gives you a prison-like experience. Don't worry! It is not a real lock up but a restaurant.
Industrialist Harsh Goenka (@hvgoenka) shared a video in which a vlogger can be seen entering the restaurant called the 'Central Jail'. A mannequin dressed as a policeman is placed at the entrance. The vlogger then pans the camera to show the interiors, where we see people eating behind bars.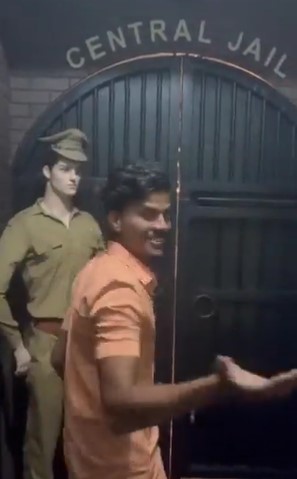 The clip then gives a glimpse from the seating area outside bars. It also shows a fake cop and prisoner taking orders and serving the food in aluminium utensils, respectively.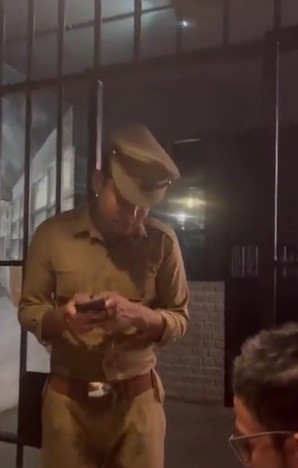 The vlogger gets clicked with them and also tries a meal there. "Jail ke mazaa khao…someone took it literally (sic)," Goenka tweeted.
Watch the video here:
Here's how netizens are reacting to this video:
Goenka also shared the location of the Central Jail restaurant in his thread. It is on 27th Main Rd, 1st Sector, HSR Layout in Bengaluru.
Some netizens shared that not just in Bengaluru, there are many other prison-themed restaurants in India.



Coming back to the Central Jail restaurant, it definitely took the jail ki roti khaani padegi's reference quite literally. Would you visit such place?