In a goof-up one of its kind, a viral video shows Breaking Bad's Walter White's picture alongside eminent scientists gracing the wall in a laboratory, instead of German physicist Werner Karl Heisenberg's picture.

Shared by Twitter user, Shilpa Kannan, the video shows a glimpse of the laboratory while students are engaged in conducting experiments. The walls of the laboratory have pictures of scientists, like Albert Einstein and Issac Newton, to state a few. Alongside these science geniuses, on the leftmost side, there is the iconic picture of Walter White.

The description below Walter White's picture is of the German theoretical physicist, Werner Karl Heisenberg, who is one of the main pioneers of the theory of quantum mechanics. In Breaking Bad, Bryan Cranston plays the role of chemistry teacher turned meth lord who uses Heisenberg as an alias.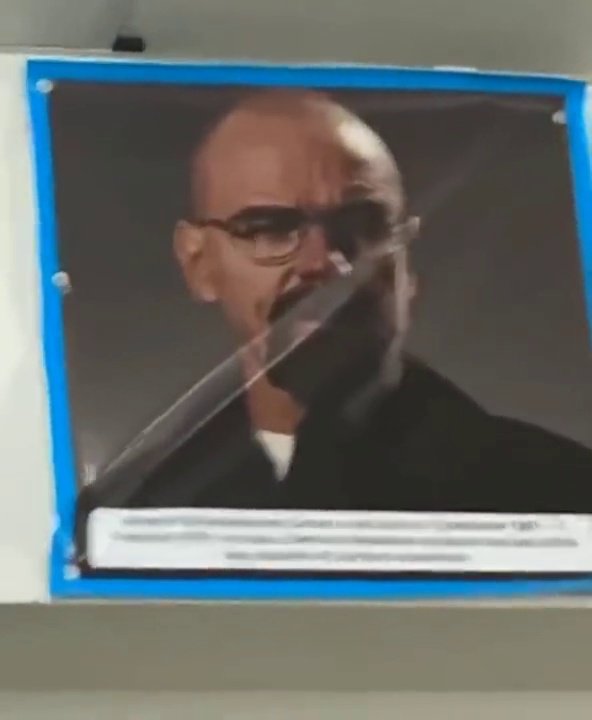 The video has received more than 2K likes and more than 1 million views. The internet cannot get over this hilarious goof-up. Some tagged Bryan Cranston in the comments, while others said it was due to page ranking on search engines.

Apparently, a similar situation was seen in Anantapur in 2019.
Looks like the laboratory broke bad when it came to sourcing the pictures.