29th July is observed as International Tiger Day. In honour of the endangered species, we beckon you to take part in the conservation of the biggest cat of 'em all, Bollywood's very own Tiger Shroff. If you think you need to know why he needs saving from a terrible fate, the memes below are reason enough:
1. First, because he's asking you for help himself.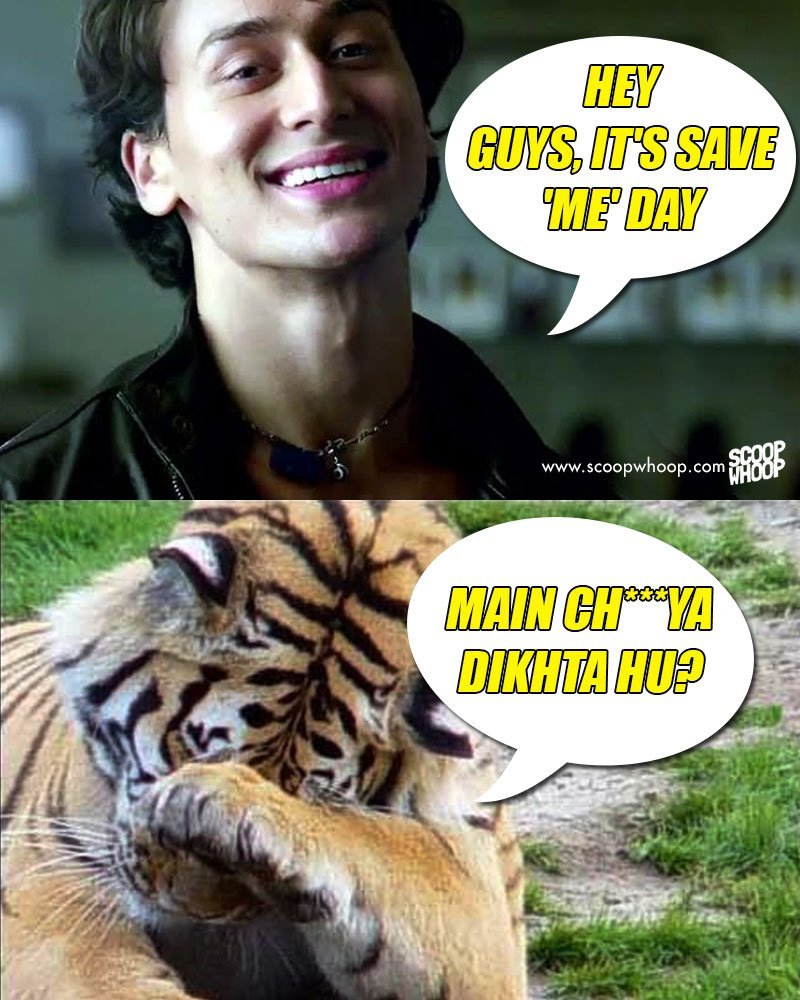 2. Second, because someone has to replace Katrina.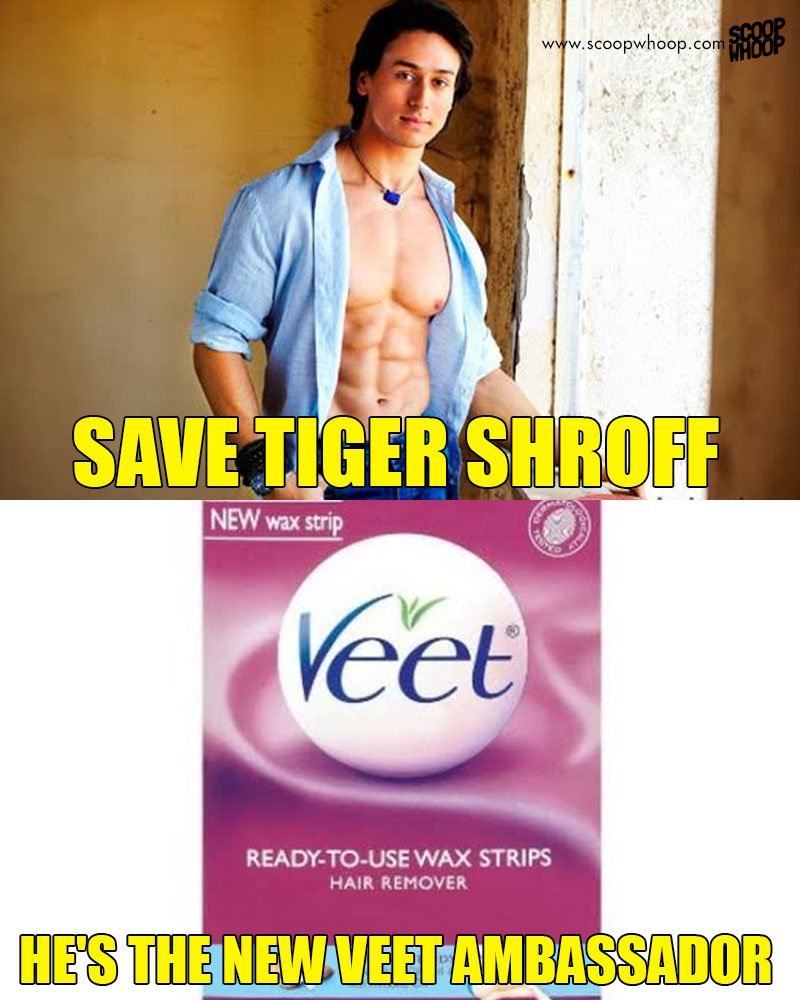 3. Then there are his dancing skills.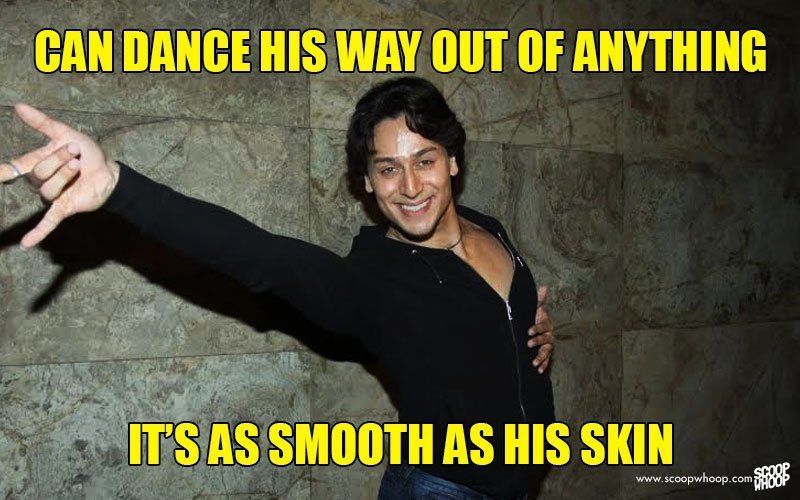 4. And not to mention his (actually Jackie's) contribution.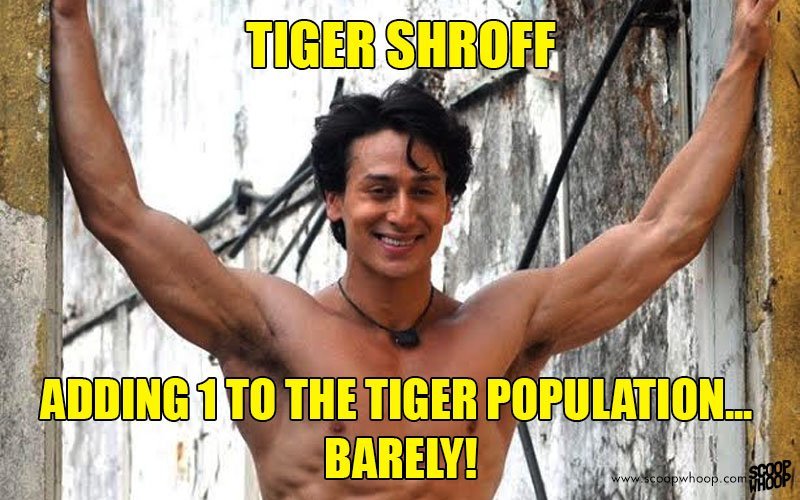 5. He tried to make it large before anyone thought he would.
Not saying he succeeded, but we're talking about points for trying.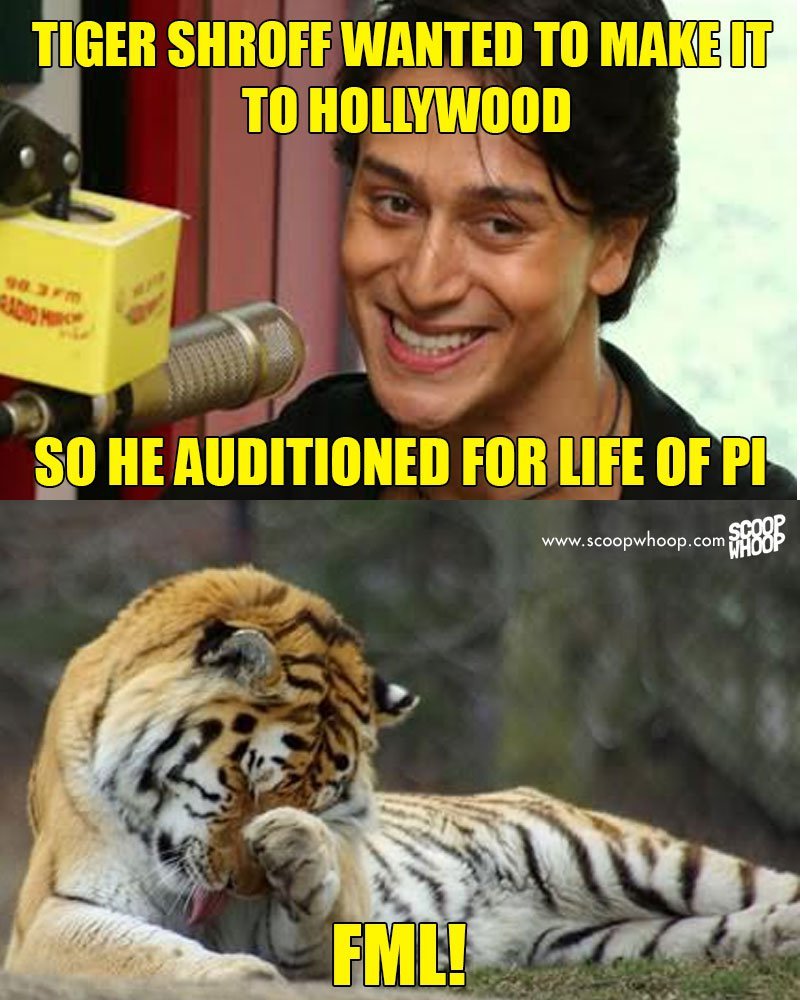 6. He has influential fans as well.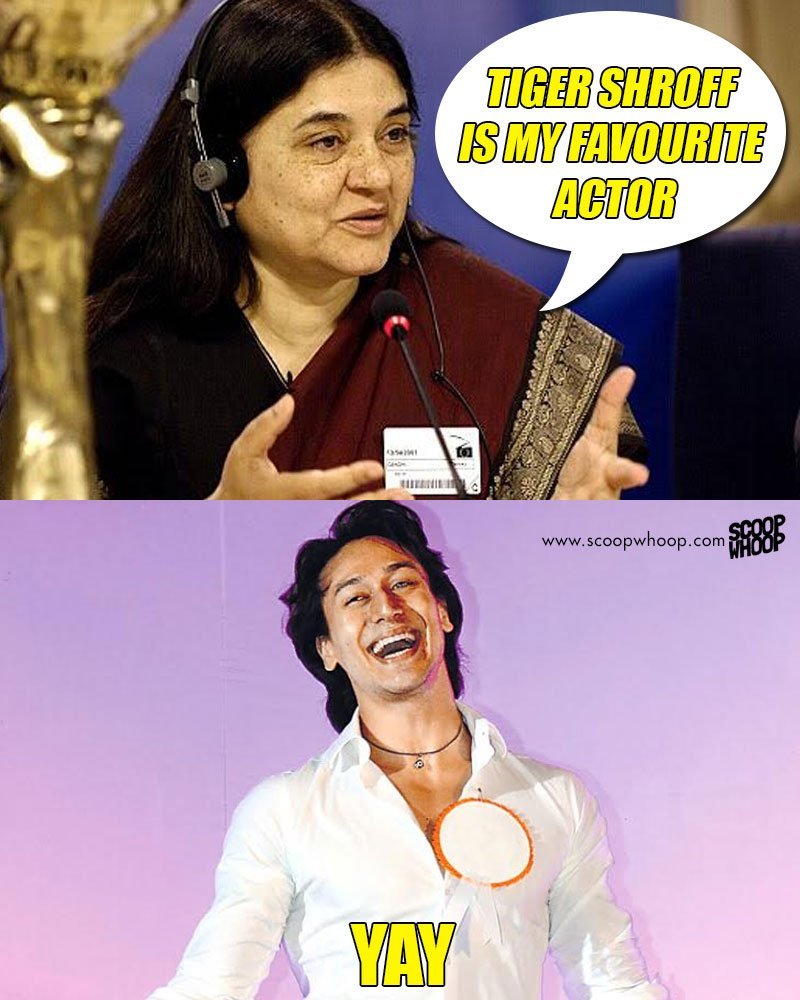 7. Because, this.
8. And this.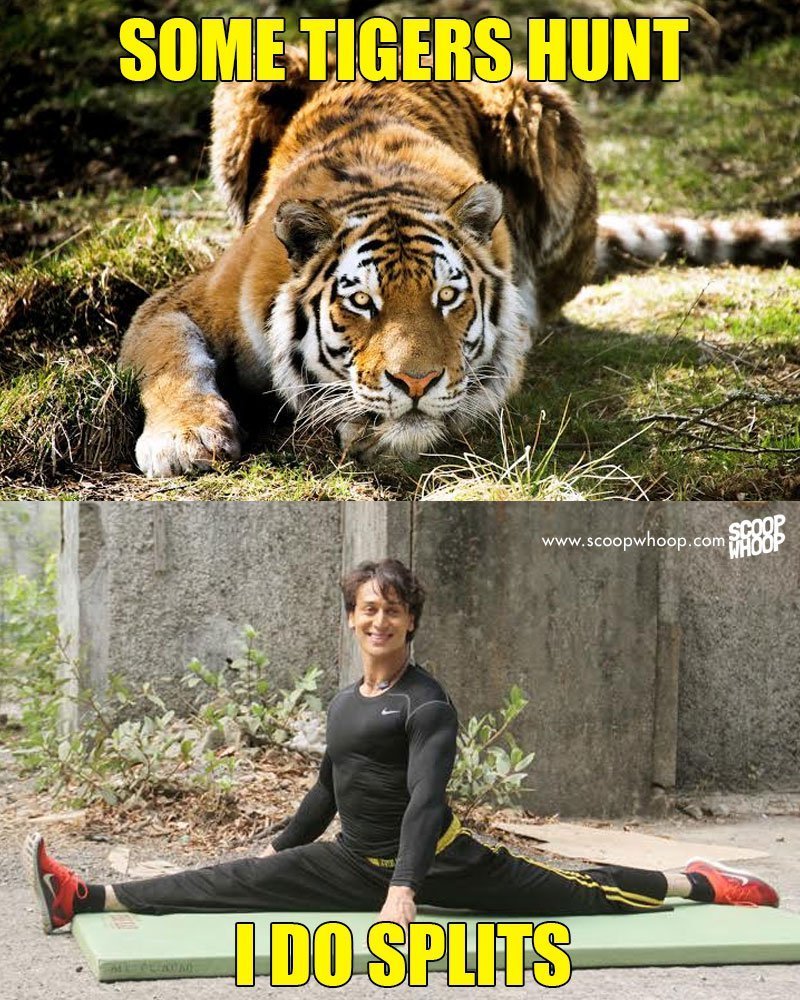 9. He never loses character, no matter where he is!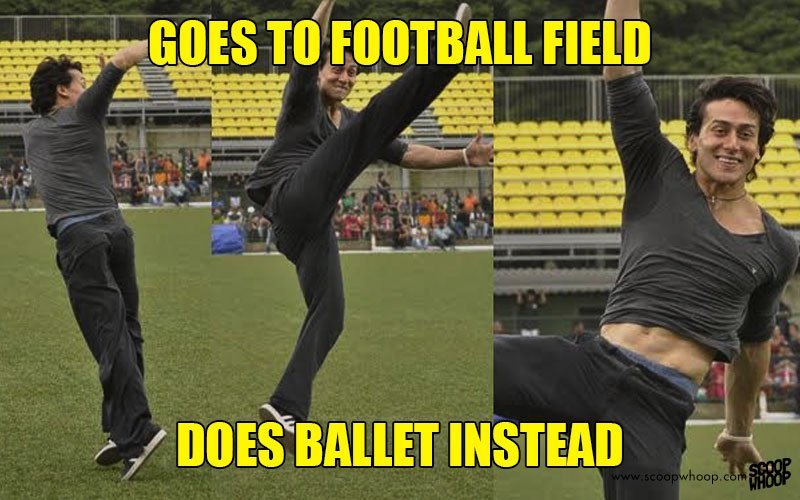 10. And finally, he is the pride of the nation.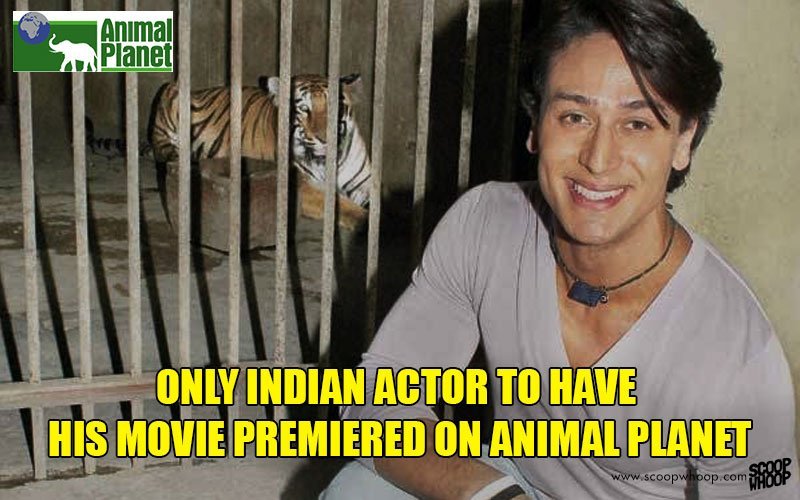 We hope you had a good laugh.
On a serious note, tigers are magnificent creatures. They are more than just a hunter's delight or our national animal, they are the pride of the wildlife and deserve to thrive on this planet as much as we do. Do not condemn them to the terrible fate of extinction. That would be an unimaginable crime.
Also, we mean no disrespect to Tiger Shroff. We know that he needs no saving. Kyunki Heropanti: sabko aati nahi, aur uski jaati nahi.