Can you imagine a life without your teeth? You cannot. It is one of the most important body parts. And for a body part this important, you need to give it some royal treatment. Enter these diamond dentures made by jewellers in Surat for almost ₹40 lakhs. Yes, we aren't kidding. This actually exists.
Jewellers in Surat are now making dentures from gold and silver and they are studded with diamonds. They come in silver, and 10, 14 and 18-carat gold. These dentures also have buyers abroad and the price can range from anywhere between ₹25 – ₹40 lakh a piece.
The dentures are customised as per the customer's requirements. Customers can customise the design and even the type of diamond to be used. Just like normal dentures, they can be removed and re-worn as many times as one wants.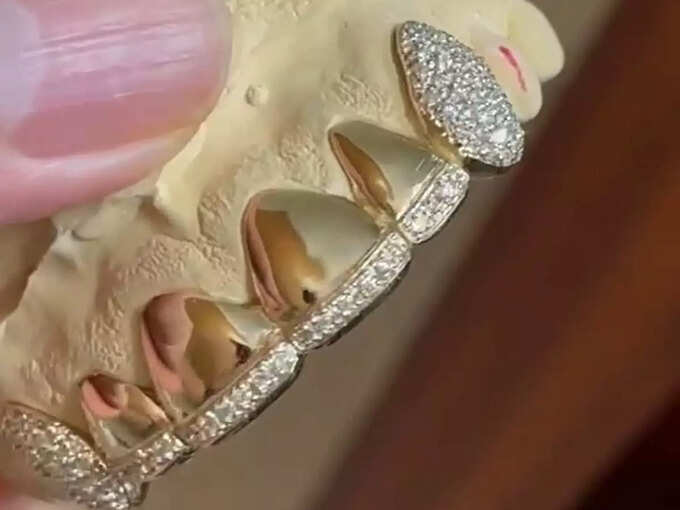 According to a News18 report, a 6-tooth denture that is made from silver and monzonite diamonds is estimated to be ₹1 lakh. While gold and a lab-grown diamond denture can reach ₹5 lakhs. Premium gold and diamond ones can range anywhere between ₹25-40 lakhs depending on the number of diamonds used.
Time to get your dentures insured!