The amount of wisdom that children's books are replete with will leave you dumbfounded when you go back and read them as adults. There are a lot of really deep life lessons, conspiracy theories and hidden messages in the books we used to swear by as kids. Being young and innocent, we might have missed these back then.
Here's an excuse, or 15, for you to reread your childhood favourites:
1. The Little Prince
This wonderfully illustrated book penned essentially for children, The Little Prince is more for grown ups who remember what it was like being a child. As the Prince lands on the earth from his asteroid, a charming tale of love and loss unfolds, which will leave you feeling ecstatic and strangely heartbroken at the same time. It is an ode to magic and innocence. Going back to The Little Prince as an adult will hit a spot, I promise.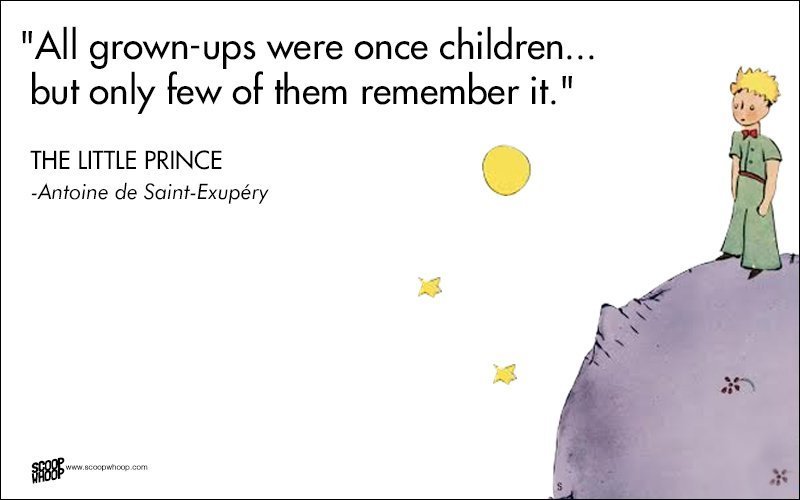 2. The Curious Incident of the Dog in the Night-time
Mark Haddon's The Curious Incident of the Dog in the Night-time' s deceptively simple narrative will lead you to believe that it is a curious tale of a young boy detective who lives on patterns, rules, and a diagram kept in his pocket, meant for tweens. Narrated from the point of view of a 15-year-old with Asperger's Syndrome, the author provides an insight into the emotional and moral confusion in the lives of the adults around him with the help of the narrator's innocence. The nuances of adult relationships, and the ugliness of the world we inhabit can be better grasped when you revisit this brilliant work as a grown-up.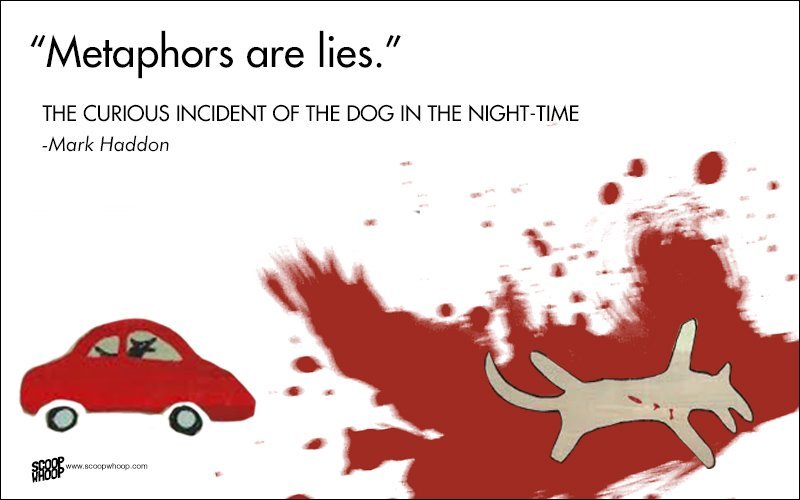 3. A Wrinkle in Time
Madeleine L'Engle's A Wrinkle in Time traverses through the f ifth dimension of time travel, while also exploring the themes of status quo and conformity. She does this with ease and fluidity. S he was among the first to focus directly on the deep, delicate issues that young people must face, such as death, social conformity, and truth. A book written unapologetically for kids, the nuances of physics this book delves into can be better grasped as an adult.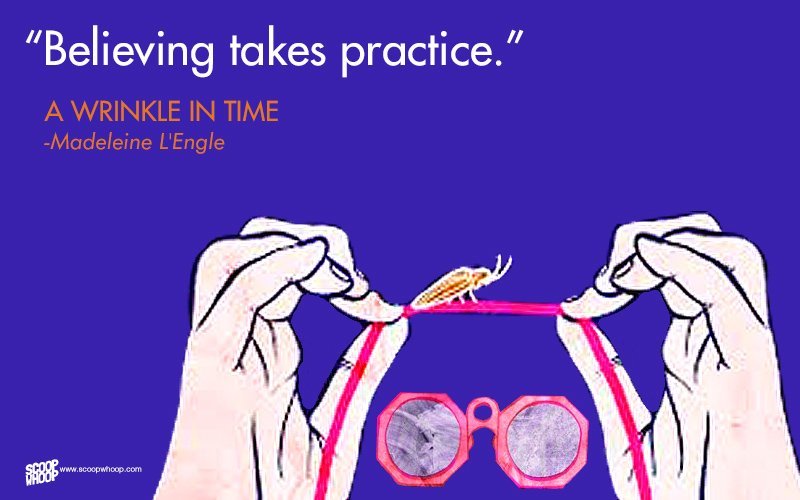 4. The Adventures of Huckleberry Finn
What on the surface appears to be a simple story of a boy's adventures in the Mississippi Valley, The Adventures of Huckleberry Finn is a work of immeasurable richness and complexity. A classic example of American humour and replete with symbolism, Mark Twain delves into issues such as racism, friendship, religion, and freedom in this incomparable adventure story, and can be enjoyed by adults and children alike.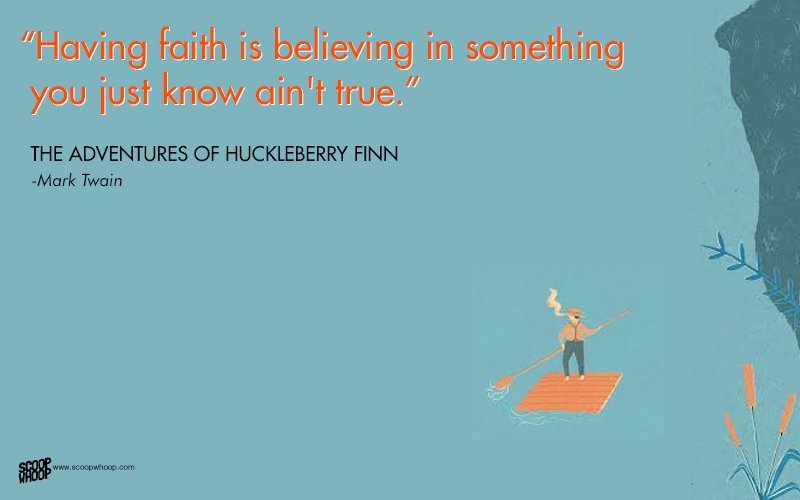 5. Bridge to Terabithia
A tragic story of love and loss, Bridge to Terabithia is a celebration of friendship. Despite the fact that the children find their escape in their imaginary world, they also go through the emotional turmoil of dealing with the passing of a loved one. This one's a tearjerker, age irrespective.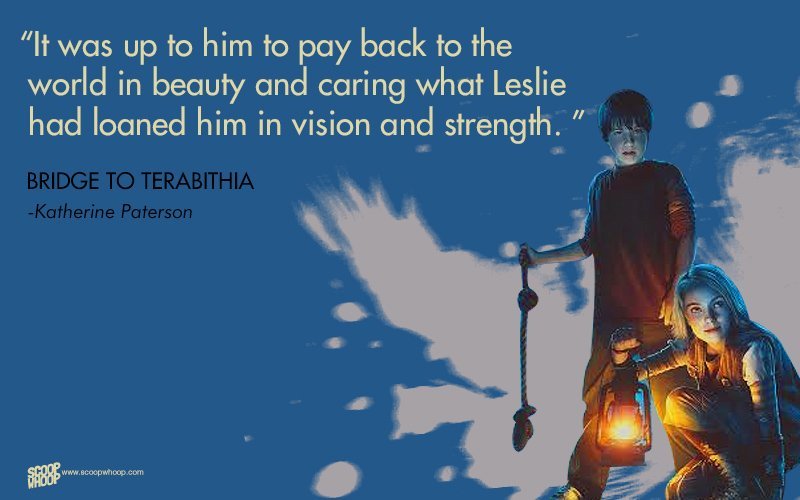 6. Where the Wild Things Are
Where the Wild Things Are is an utterly fascinating, illustrated tale of a stubborn young boy, who throws a hissy fit and escapes into the world of 'wild things', till reality hits home and he realizes what he really wants and heads back home with the promise of unconditional love and a supper that is "still hot". It is a story that is strangely relatable even for an adult. As you immerse yourself in Max's adventure, you realize that there are days when we want to don our 'wolf suit' and escape into a land of revelry and havoc, but end up finding ourselves craving for the comfort of safety and love.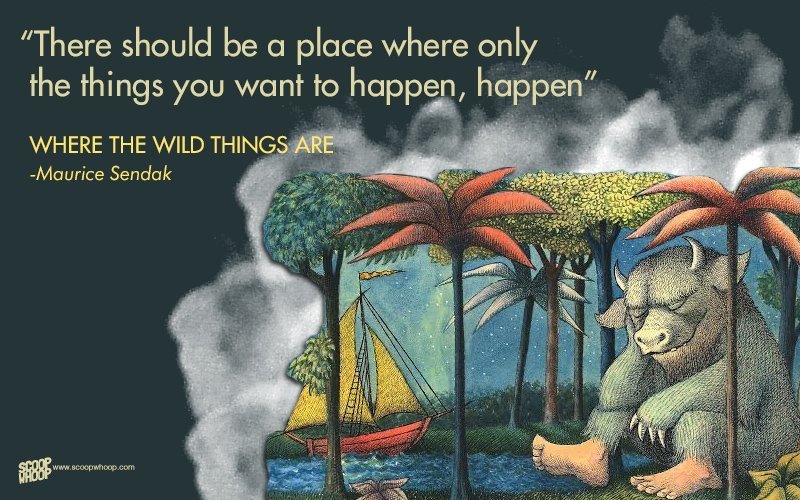 7. Sophie's World
"Who are you?", "Where does the world come from?"… when the premise of a novel is based on questions like these, you know you're in for an adventure that cannot be restricted to any particular age group. It is an accessible survey of the history of philosophy, providing a fascinating insight into the world that we inhabit. Despite the fact that it is written in a very light, young-adult way with short sentences and simple language, it provides a better, wholesome understanding of Western philosophy than most dreary textbooks. From 20th century existentialism to a brief introduction to the universe, Jostein Gaarder puts forth philosophy lessons in a perfectly enjoyable manner.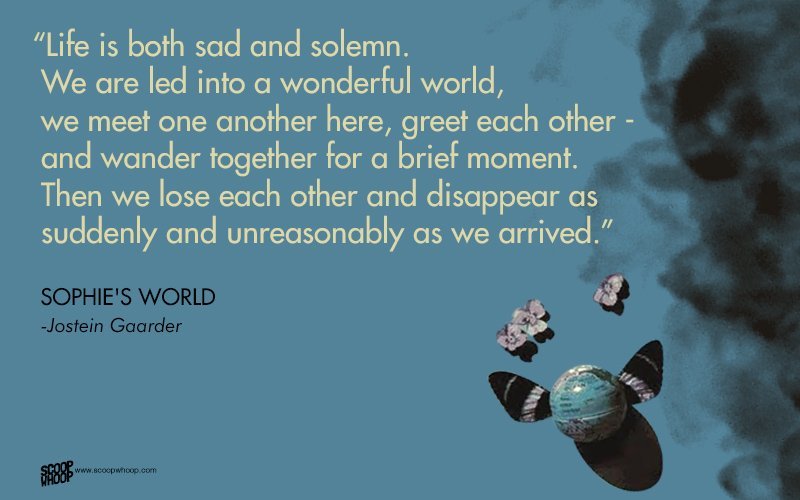 8. The Solitaire Mystery
Jostein Gaarder has the ability to pen fantasy novels which, though seemingly catering to a younger audience, actually transcend all age groups. The Solitaire Mystery is one such work of art that weaves together fantasy and reality, fairy tales and family history. Full of questions about the meaning of life, it urges its readers to reexamine their own.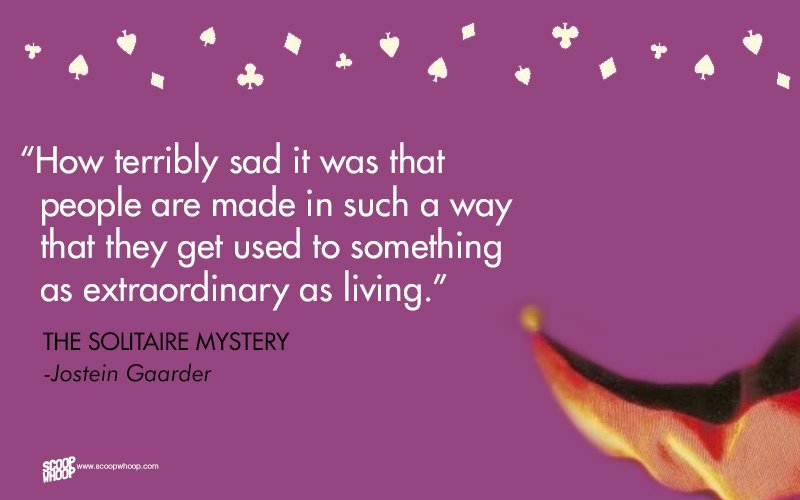 9. Alice in Wonderland
Alice in Wonderland is a classic that will fill you with wonderment irrespective of what stage of life you read it at. It is a literary treasure, just as intriguing and rewarding for adults as it is for kids. Carroll's writing is replete with dark undercurrents to the excellent humour in his narrative, and there is an abundance of brilliant word games and puns that beautifully complement the magical narrative.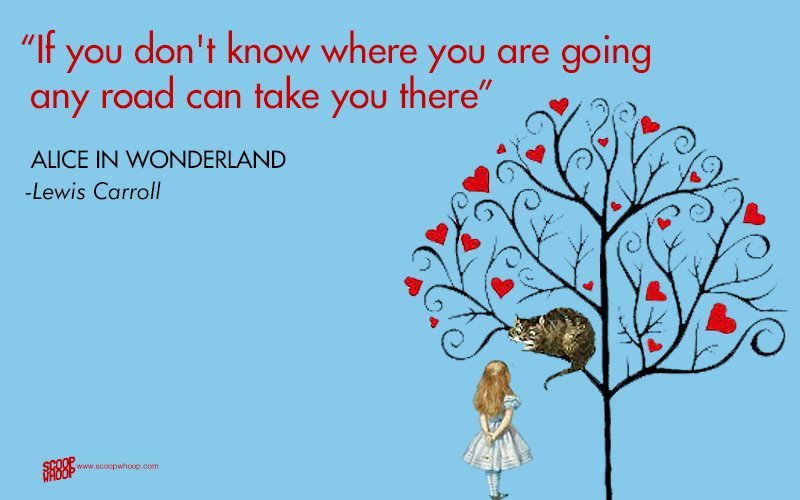 10. Matilda
Replete with hilarity, this Roald Dahl classic not only makes children laugh but also teaches them the valuable lessons of the importance of family and how to stay resilient under pressure. While it is essentially a 'good vs evil' tale, Matilda has an obvious underlying moral message which even adults can relate to.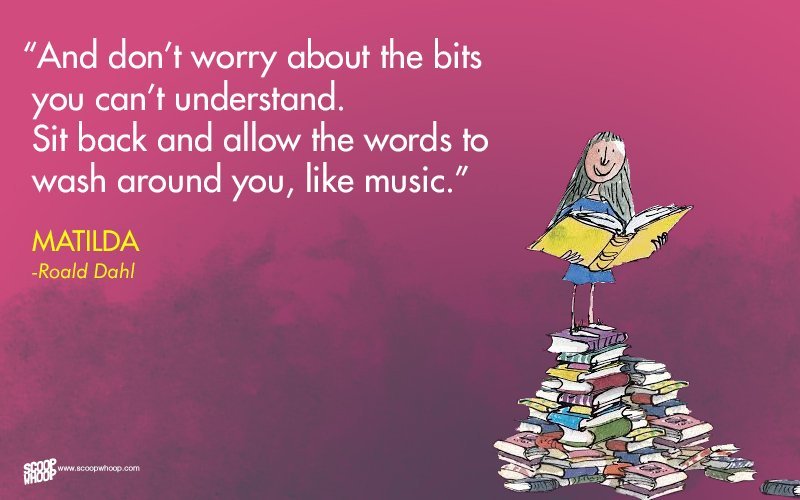 11. Charlie and the Chocolate Factory
Despite the crazy amounts of the most amazing variety of candy one can possibly imagine, the sugar-coated fantasy Roald Dahl exposed us to when we were kids, you will arrive at an evolved understanding of Willy Wonka and his ways when you revisit the book as an adult. The darkness of the book seeps under your skin, and the realization hits that Willy Wonka might be an evil capitalist (just putting this out there).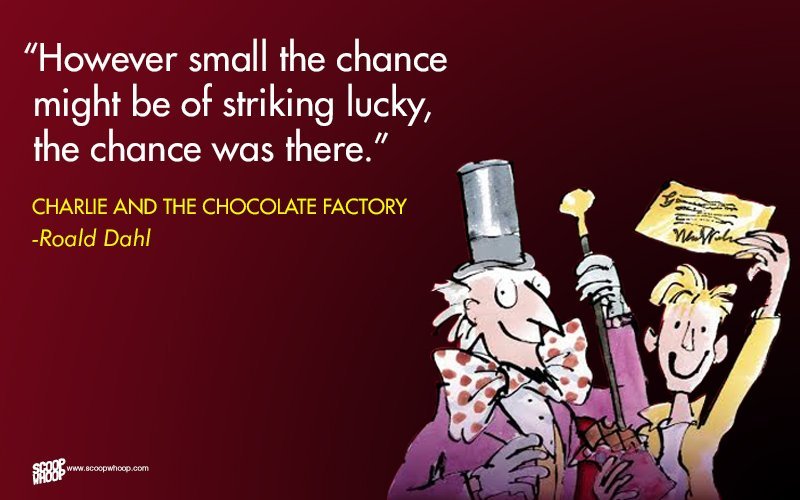 12. Boom!
One of Mark Haddon's earlier works Gridzbi Spudvetch! was re-released in 2009 as Boom! , a roller coaster of a sci-fi adventure. You will find your adult selves gripped by this Harry Potter meets Hitchhiker's Guide to the Galaxy -esque work of genius.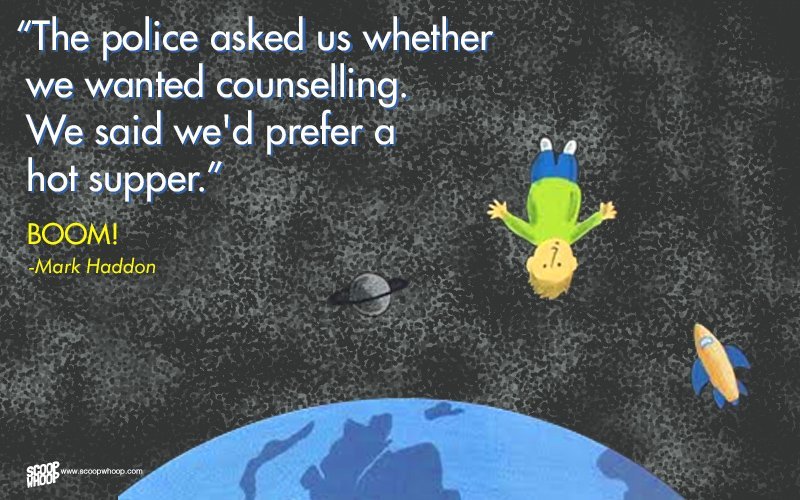 13. Jane, the Fox, and Me
Essentially for young adults, this emotionally honest and visually stunning graphic novel is bound to resonate with adults as well. Beautifully profound portrayal of bullying and finding solace in making connections. It reveals the casual brutality of which children are capable, but also assures readers that redemption can be found through connecting with another, whether the other is a friend, a fictional character or even, amazingly, a fox.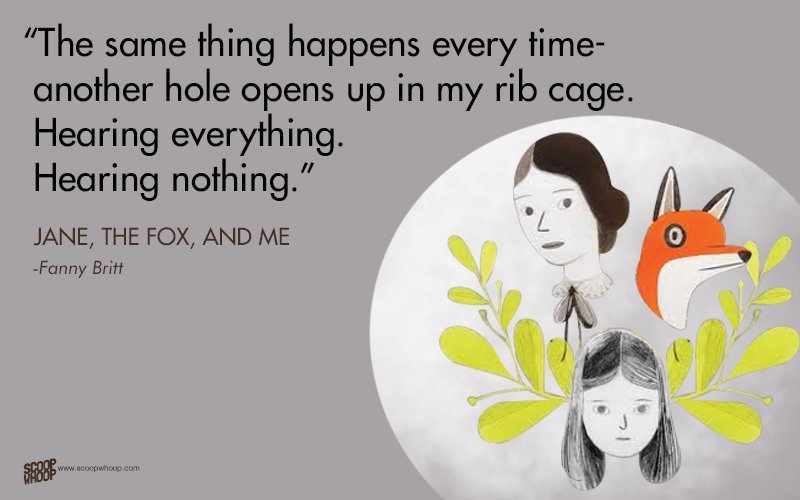 14. The Wonderful O
This fresh and funny story about the banning of the usage of the letter 'O' on an island named Oonoo is equally entertaining for the young, and young at heart alike. James Thurber's quirky narrative, complemented with Marc Simont's delightful illustrations, makes this book a wordsmith's dream.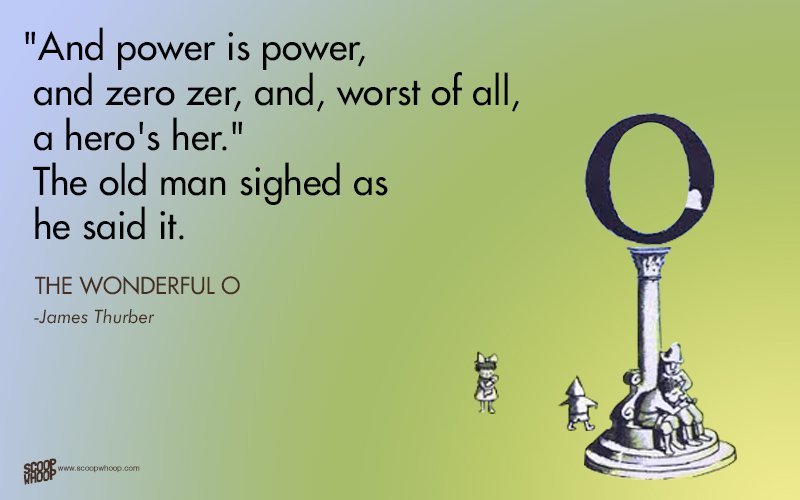 15. The Giving Tree
Shel Silverstein has created a moving parable for readers of all ages that offers an affecting interpretation of the gift of giving and a serene acceptance of another's capacity to love in return. The Giving Tree is a poignant story of friendship between the selfless apple tree and a boy. It's a story that will resonate with all young parents.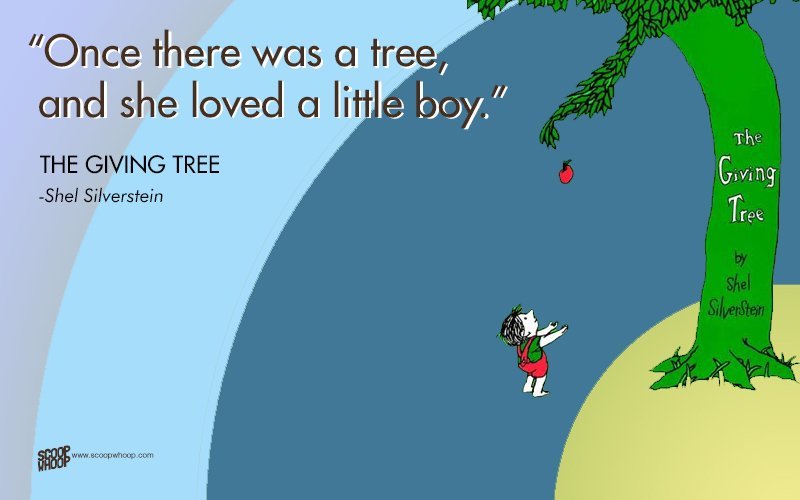 So, the next time you sit down to read out some of these brilliant, magical works to your kids, nephews or nieces, pay deeper attention. There's no knowing what treasures you might unearth.