Thanks to Sanjay Leela Bhansali and his Devdaas, pretty much every other non-bengali knows about "eesh!". (Yes, it's "eesh!" the way Utpal Dutt used to say it *sigh*) But there's a whole lot more that the world could pick up from Bengalis. Here's a Bong vocabulary 101 to help you get acquainted with the everyday words that definitely deserve to be included in your vocabulary.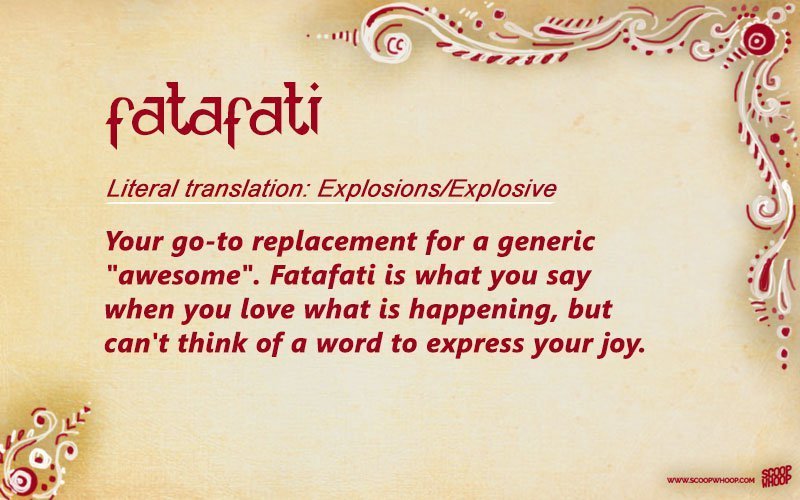 Usage:
Rita: Guys! My mum sent biriyaani for all of you today!
Amit: Fatafati!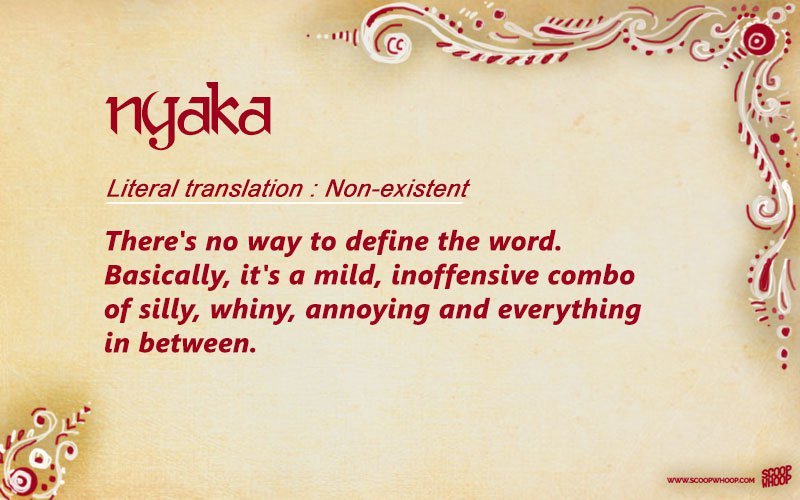 Shalini: Apparently, Ira uses a knife and fork to cut her rotis because using her hand would spoil her manicure!
Shivika: Oh God! How nyaka is she?!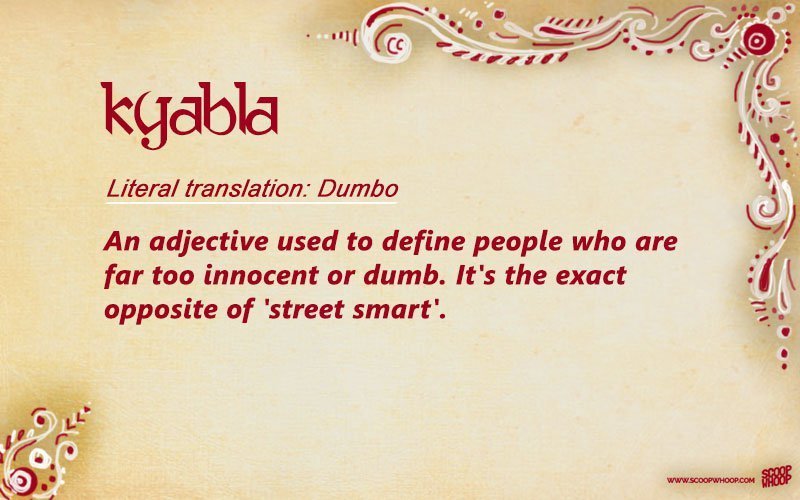 Usage:
Dude, you actually told your mom you have low attendance? Why didn't you just sign the form yourself? Kyabla!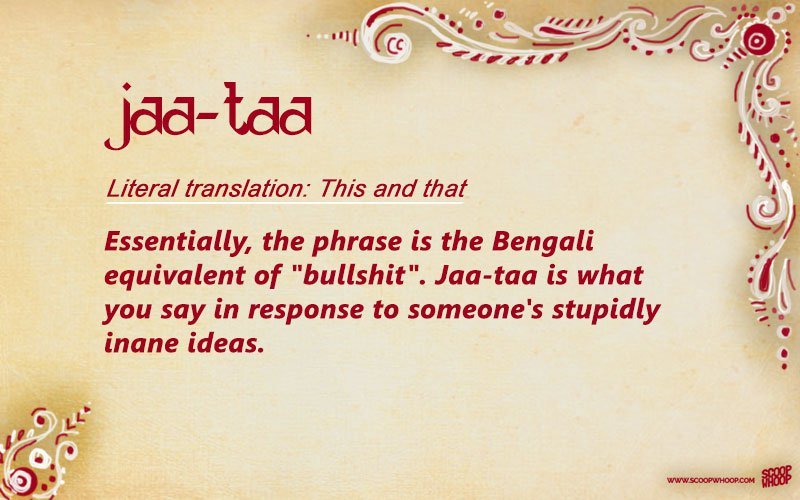 Usage:
Akash: I'm telling you, the moon landing was just a scam. Neil Armstrong never actually went to space!
Riya: Jaa taa!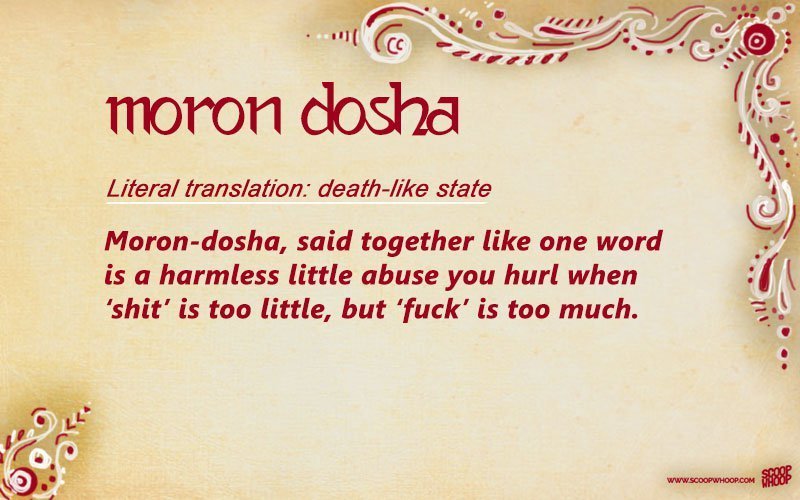 Usage:
Ugh! This humidity is unbearable, and the A.C. is not working! Moron dosha!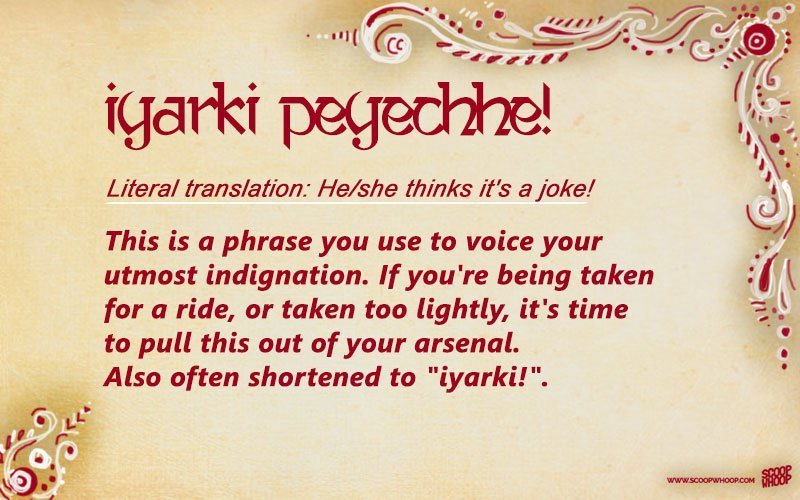 Usage:
This morning, the auto wallah told me he'll charge 250 rupees to get here. Iyarki peyechhe!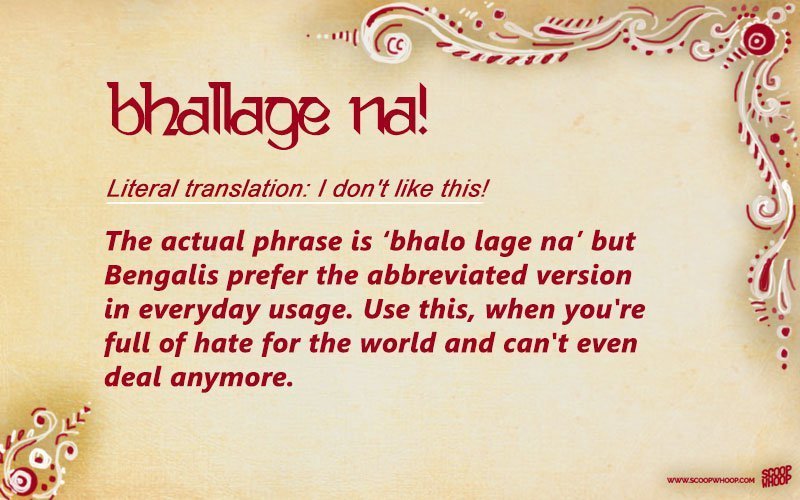 Usage:
I don't believe this! Someone stole my lunch from the office fridge! Bhallage na!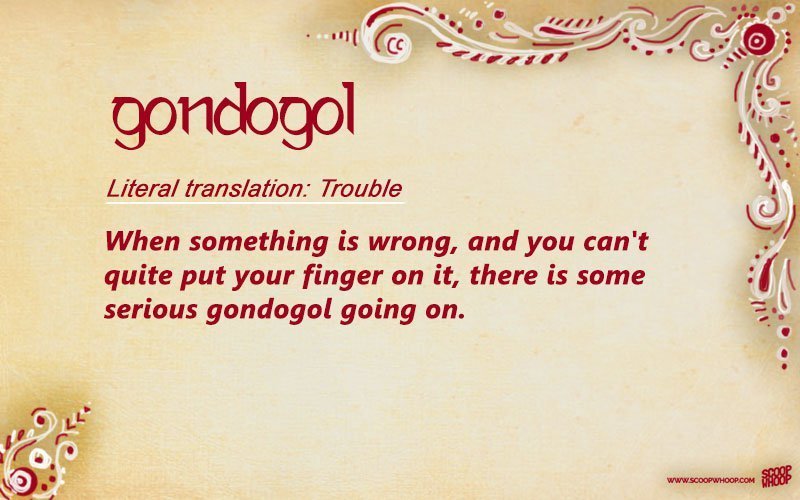 Usage:
The minute she told me everything was O.K. I knew there was some gondogol happening.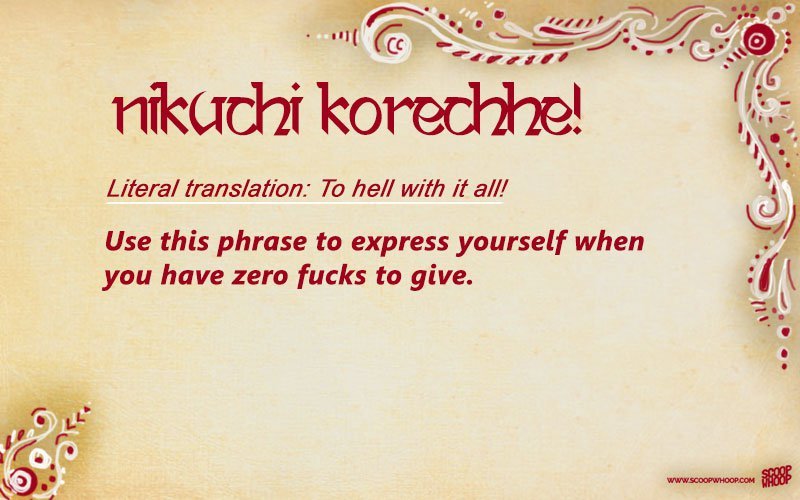 Usage:
Seema: Everyone talks about the clothes you wear. Why can't you wear something conservative to office?
Jhilmil: Nikuchi korechhe! I have better things to worry about in life.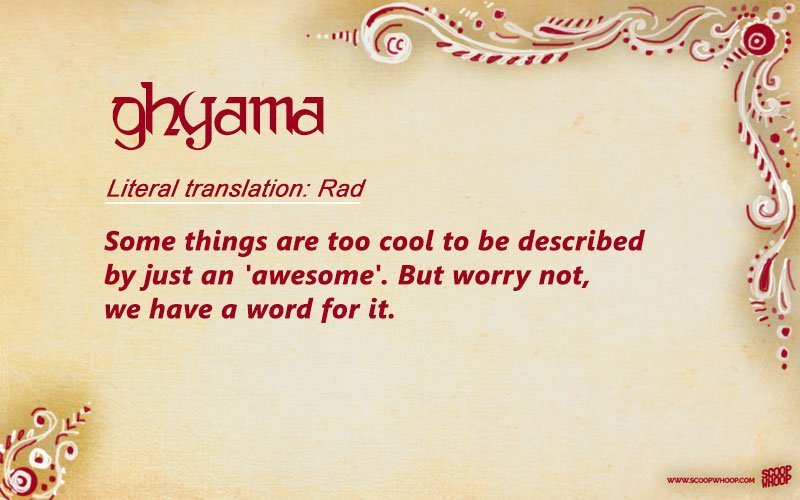 Usage:
Rohit: Check out my cool new aviators, bro!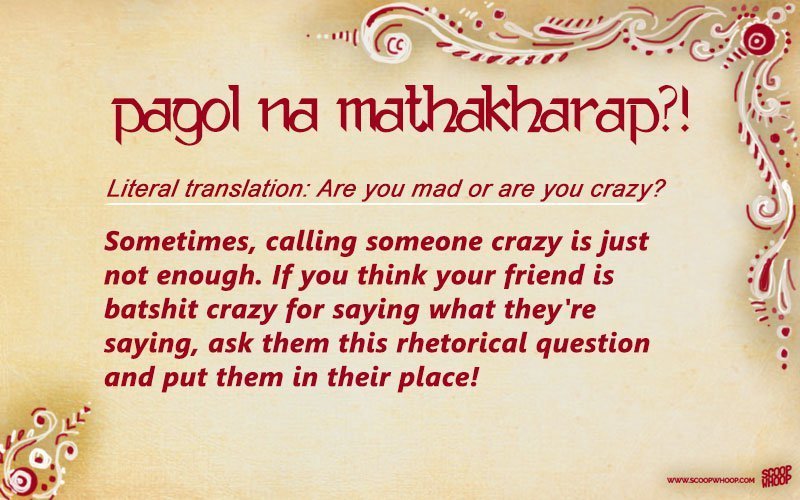 Usage:
Arpita: So, are you going to donate your month's salary to Kejriwal?
Nina: Pagol na mathakharap?!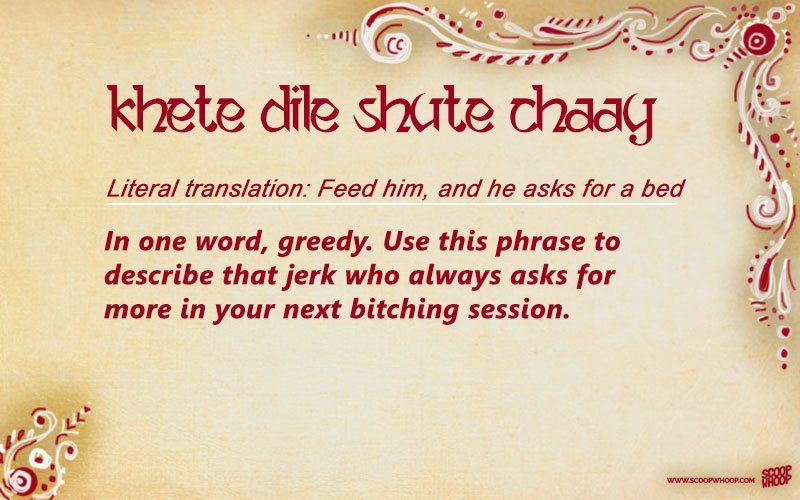 Anshu is so irritating, I offered him a lift to the main road yesterday and he actually made me drive all the way to his place! Khete dile shute chaay!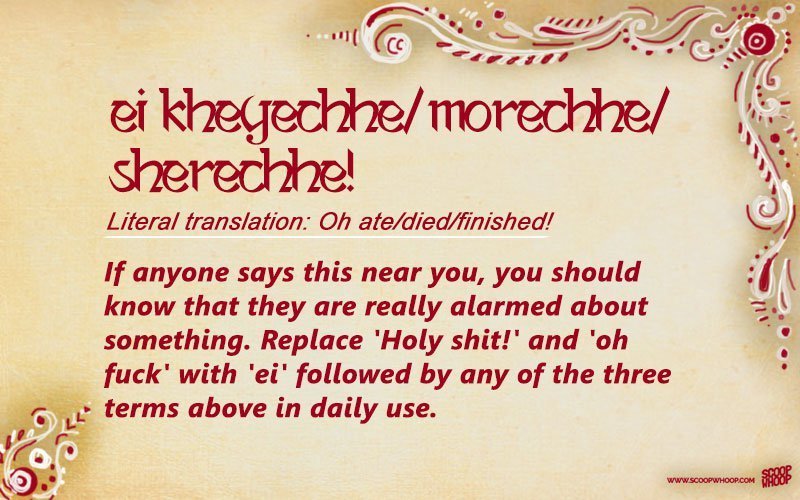 Did I forget to lock the balcony doors before leaving? Ei kheyechhe!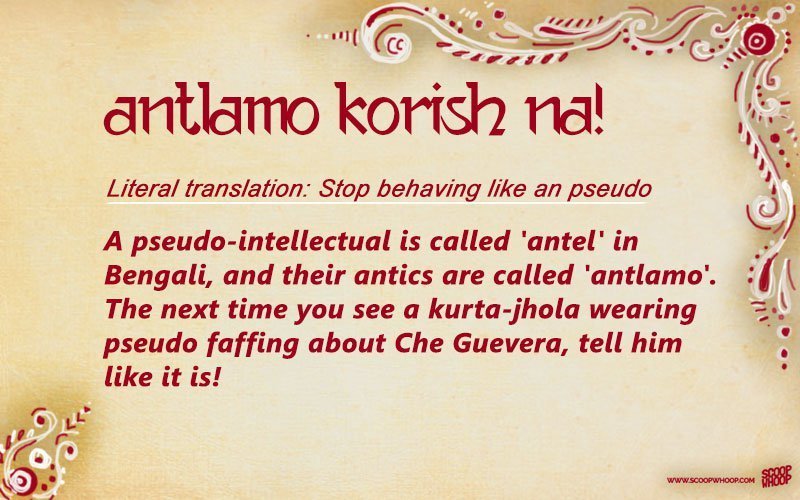 Nilanjan: There is something very subversive about smoking bidis. I think it's the subaltern's way of rising towards bourgeoisie tendencies…
Amit: Oh God! Antlamo korish na please!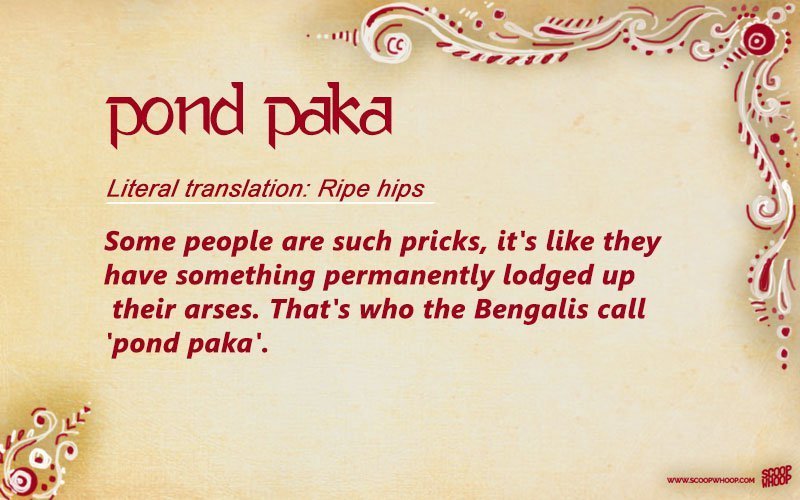 I just can't stand my boss. He's a total pond paka!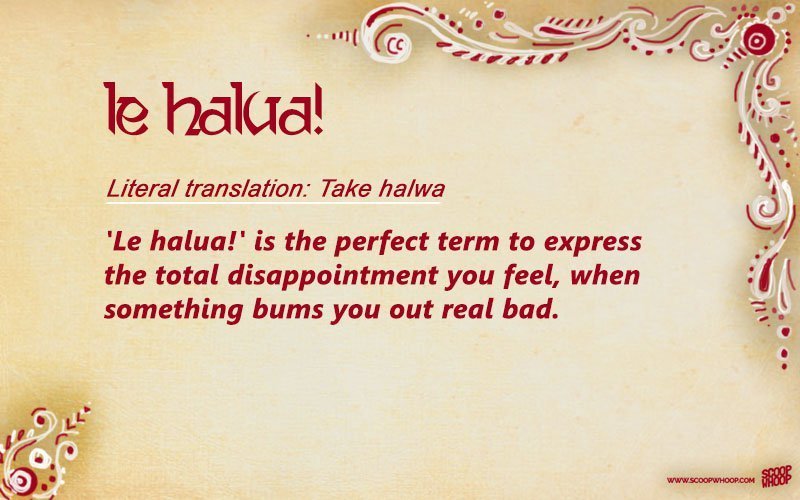 Jeet: After all that planning, I had to cancel my road trip for some last minute work!
Riju: Le halua!
What are you waiting for? Put these to use already!
Fatafati illustrations by Aakansha Pushp.