Yes, you can manoeuvre and manipulate your hair into what otherwise looks like an elaborate arrangement of weaves, intricate braids and styled tendrils that casually frame your face. It is as easy as following the steps to achieve a look that takes minimum effort but offers maximum returns. And all it takes is some interest and at least shoulder length hair.
In the list that we have compiled together here there is something for everybody, go on and find your look for the season.
1. Flower style
Step 1: Gather a section of hair from both side of your head and keeping in line with your temples, and tie it into a small pony and secure it in a loose braid down to the end.Step 2: Spin the braid around into a bun, and pin it securely against your head.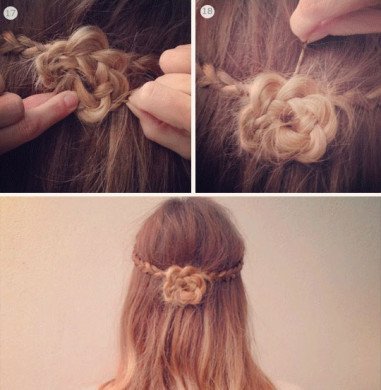 Source: Pinterest
2. Two-minute curls
Step 1: First, bunch your hair up into a high pony and separate the tail in halfStep 2: Depending on the texture of your hair wind one half of the pony around a curling wand for half a minute to a minute.Step 3: Repeat with the second half. Step 4: Let the ponytail down and separate it with your fingers, your hair will fall in soft curls.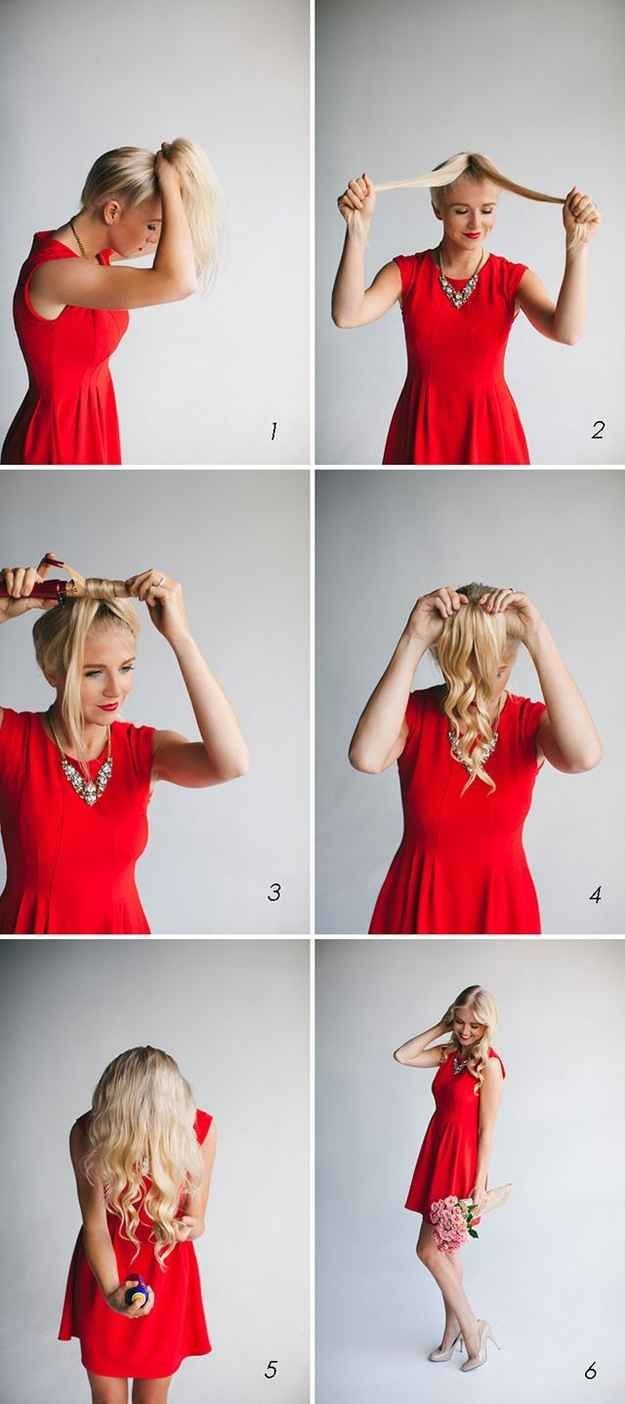 Source: Pinterest
3. Halo Headband
Step 1: Take a section of hair from one side of your head, twist it and pin it in the middle. Step 2: Take another section from the other side, repeat twist and pin it behind the first twisted section.

Source: Pinterest
4. Double Knotted Pony
Step 1: Separate your hair in half and tie it in a low knot. Step 2: Tie another knot and use a hair tie to keep it in place. Step 3: Wrap hair around the tie to conceal it.

Source: Pinterest
5. Undone Bun
Step 1: When you have no time to wash your hair tie it into a pony tail. Step 2: Then twist it into a loose bun. Step 3: And insert a pin from the right side and and let it fall in wisps and unruly bangs to frame your face

Source: Pinterest
6. Beach Waves
Step 1: Works best with damp hair. Separate it into large or small sections depending on how you want your waves. Step 2: Twist these sections and blow-dry it and let it hold. Step 3: After all the hair has been blow-dried, separate it gently with your fingers for soft, beach-ready waves.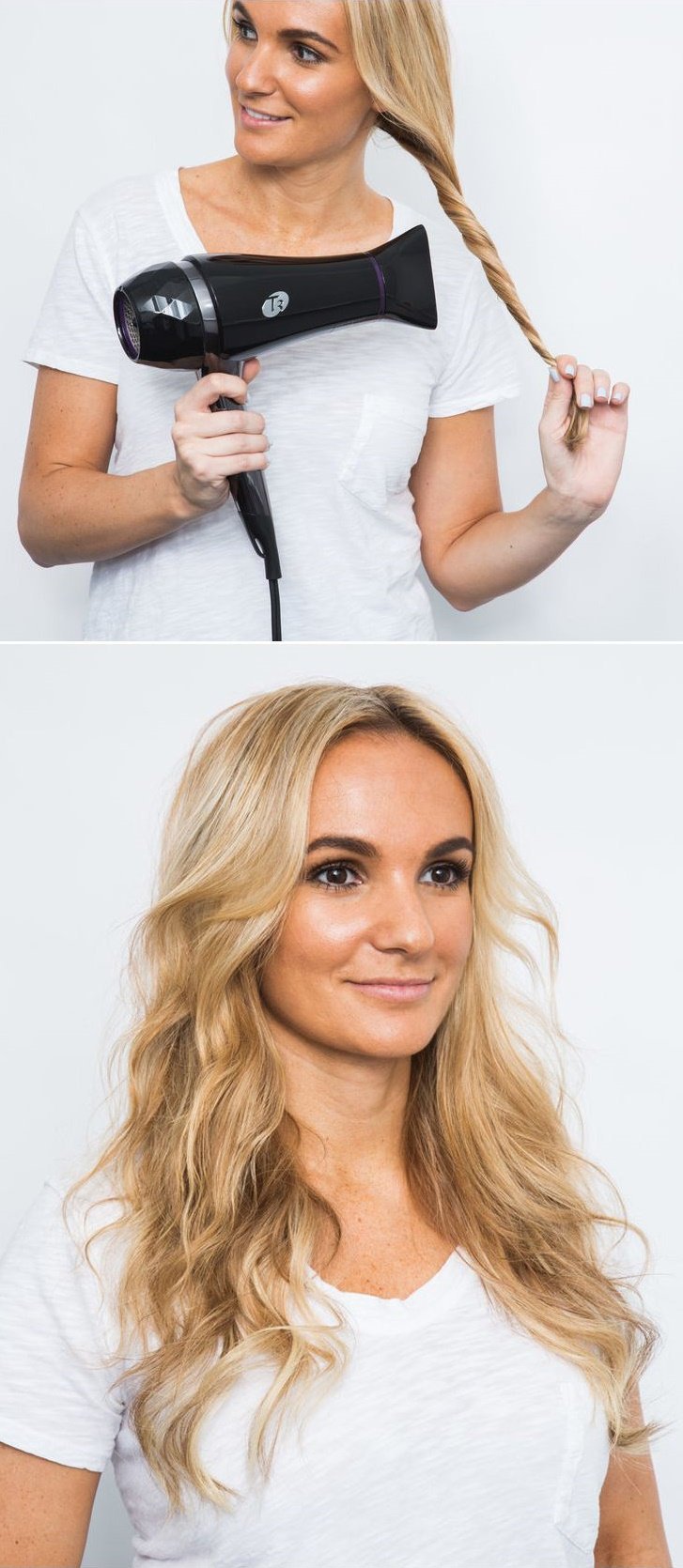 Source: Pinterest
7. Pure-Braid Pony
Step 1: Take a section of your hair and braid it from the hairline, and all the way down to the end. Step 2: Gather the rest of your hair along with the braid and sweep it to the side in a ponytail and secure it with a hair-tie.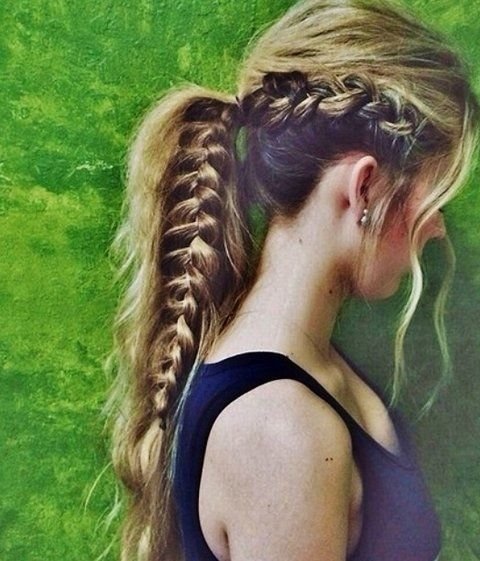 Source: Pinterest
9. Simple Temple Twist
Step 1: Portion a section of your hair from the side of your temple and twist it and pull it to the side.Step 2: Secure it with a bobby pin.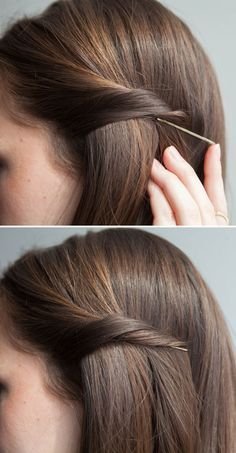 Source: Pinterest
9. Voluminous Ponytail
Step 1: Pull your hair back into a high ponytail and secure it with a hair tie.Step 2: Split the tail in two and place a small claw clip into the base of the pony and. Make sure the clip stays hidden.

Source: Pinterest
10. The Grand Side Sweep
Step 1: Sweep all your hair to the side and separate a small section at the nape of your neck in a low, side ponytail.Step 2: Use the rest of your hair to camouflage the ponytail.
Source: Pinterest
11. Bun Secure
Step 1: For a tight bun that will last a whole working day – tie your hair in two ponytails.Step 2: Twist them in opposite directions into a bun and secure with pins.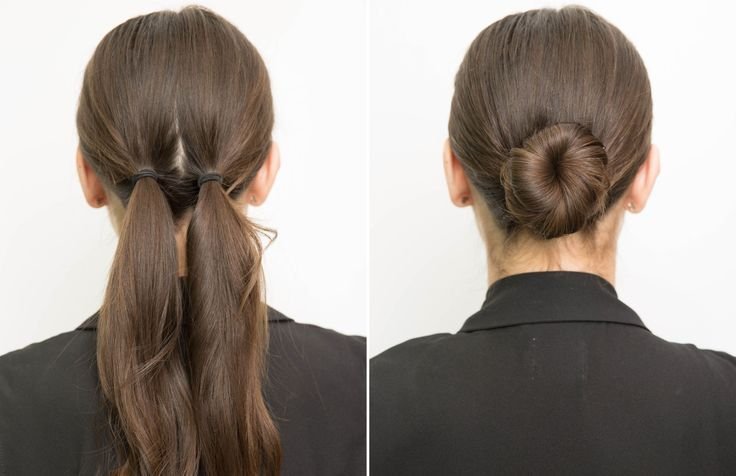 Source: Pinterest
12. Triple Topsy Tail
Step 1: Separate your hair into three ponytails, one on top of the other.Step 2: Flip the tail of each pony and tuck it in between your hair and the hair-tie. This will give you the topsy tails.Step 3: To complete the look tuck the top two tail ends through the ponytails below them.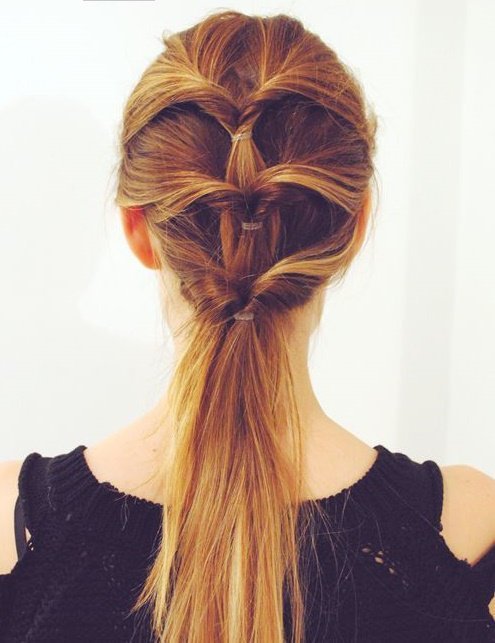 Source: Pinterest
Also Read:
10 Hairstyles For Girls With Long Hair To Try Out
8 Haircuts for Girls with Medium Hair Length You Should Try Once