Indians are probably the most innovative people in the world. Why do I say this? Well sure, people all over the world are innovative. But nowhere does innovation blossom in as adverse circumstances and with  as few resources as it does in India. Call it inventiveness or jugaad, but Indian innovation is a force to be reckoned with in situations both big and small.
1. Probably the best load carrier for manual labour ever created.
Vikram Dinubhai Panchal of The National Institute of Design (NID), created this masterpiece and priced it at a miniscule cost of Rs. 300.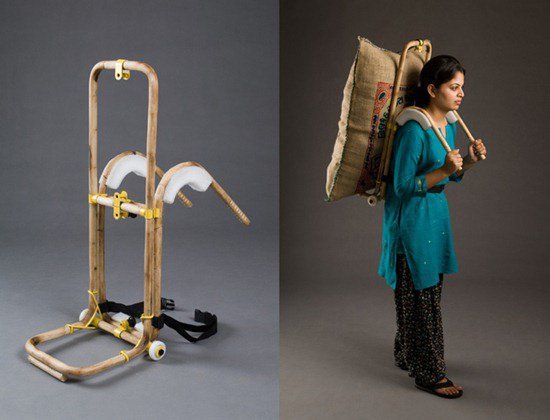 2. We made a Rickshaw Powered-Lighting System.
Now this is called "Man-power." Literally.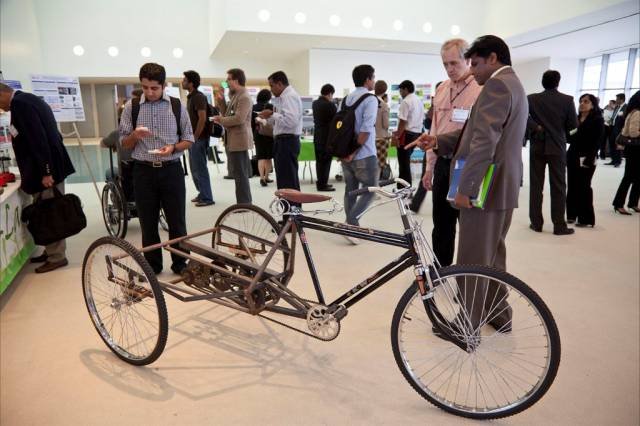 3. And here's a people carrier that blurs the fine line between mode of transportation and circus act.
Although the thing looks a little dicey, you can't help but marvel at the guy's ingenuity.
4. We came up with the "Mitti-Cool" village fridge.
Here's a fridge for the common man that doesn't require electricity. Indian inventor Mansukhbhai Prajapati poses with his "Mitti-Cool (Mud Cool) Village Fridge" in Ahmedabad which works on the principle of evaporation.
5. Check out this makeshift bus shelter made out of re-used tin cans.
Nothing goes to waste here. "Waste not. Want not."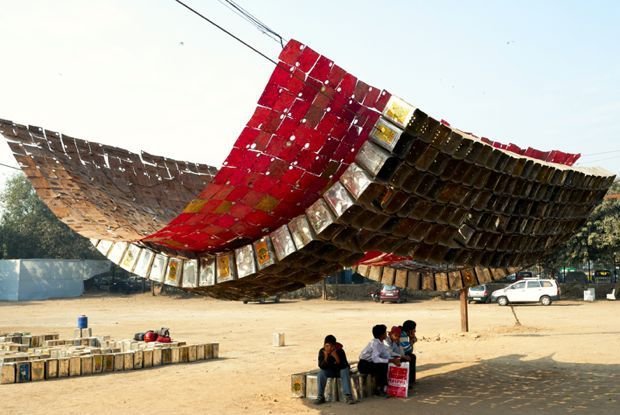 6. Even the young 'uns aren't far behind.
A perfect example of everyday jugaad. These kids have pretty much redefined the meaning of "Clean-Bowled."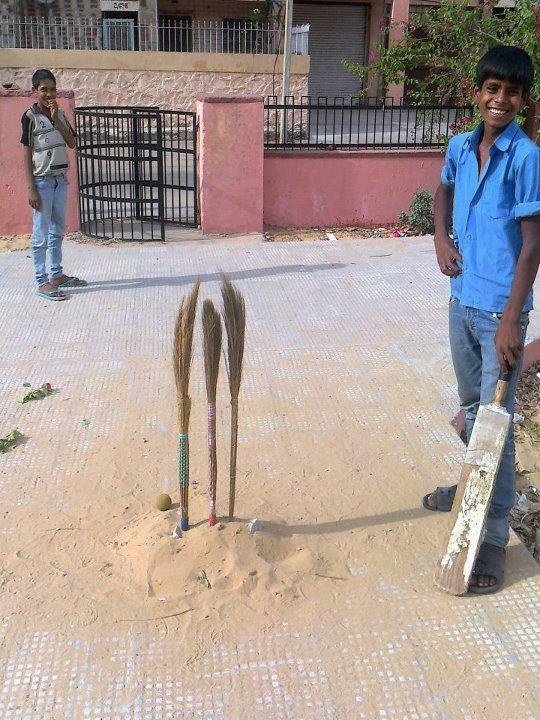 7. Here's the "Hammock Hack" of the century.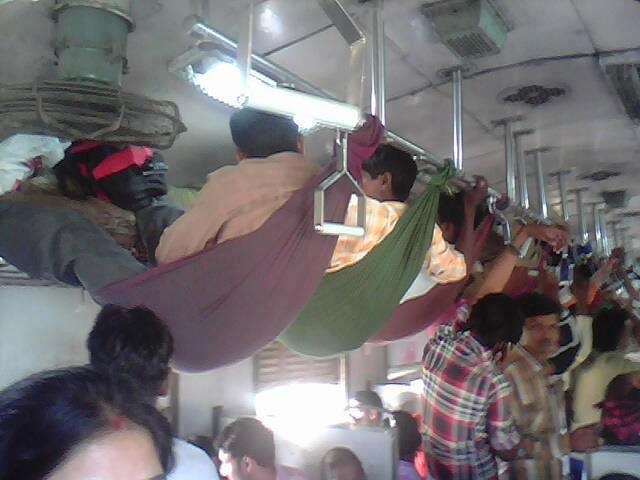 8. While America is busy creating drones, an Indian came up with a remote controlled tiller for farmers.
Prajwal Kumar's  awesome invention won the British High Commission's "Best Electronic Product Award (Agriculture)" for 2010.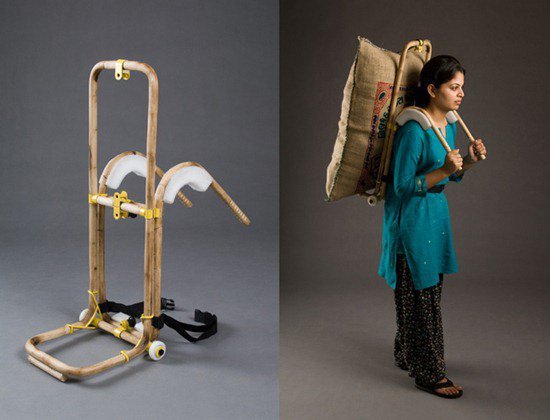 9. Someone actually went and made a "Cotton Wick Making Machine."
At an "Exhibition of Indian Innovations at Rashtrapati Bhawan- 2014," this great innovation  by Dipakbhai Vyas from Gujarat introduced a taste of high tech in an industry otherwise characterised by long hours of manual labour.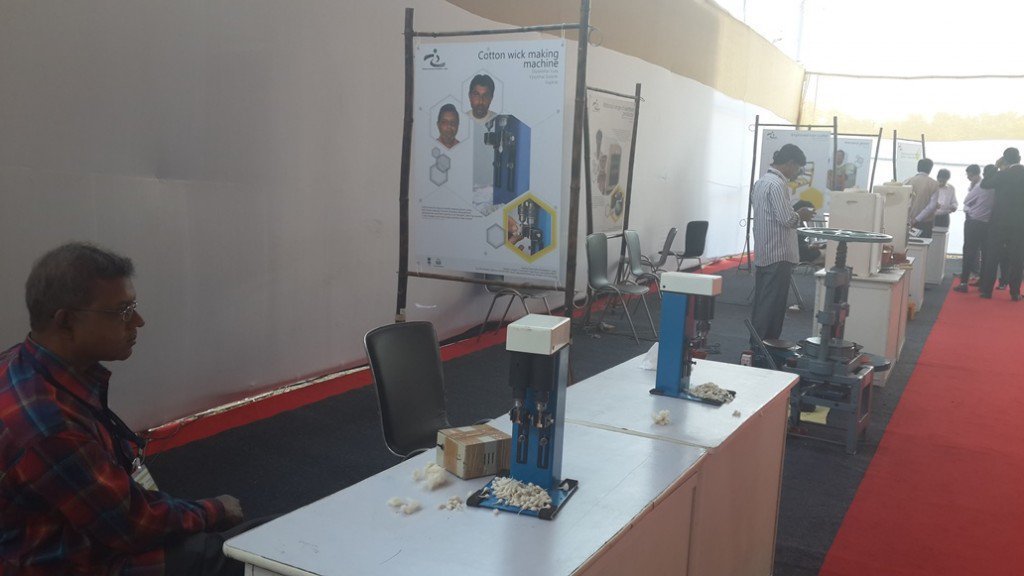 Since Indians are the most innovative people in the world, it's only fitting that they give the world an official "Symbol of Innovation."  With help from Godrej, a lot of budding designers from India have had a go at creating a "Symbol Of Innovation." Check out these Symbols of Innovation here .