Season 5 of Game Of Thrones ended breaking all of our hearts with the death of Jon Snow! The valiant member of the Night's Watch was cruelty stabbed and left to bleed by his fellow members till the screen faded away to show credits.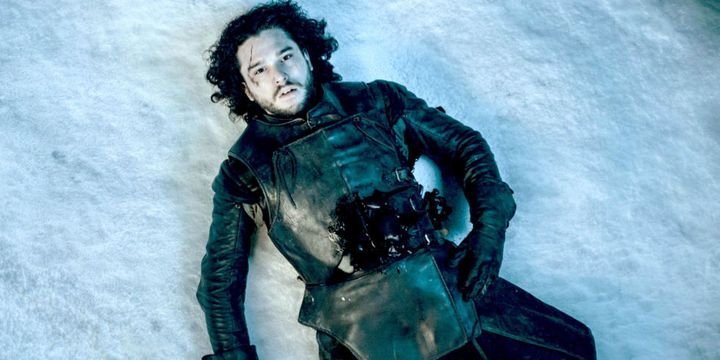 But wait. All those who are waiting for next season with baited breath, we've got good news for you. Jon Snow is indeed alive, well and fighting!
Watchers on the Wall and the Daily Mail have obtained some clicks of Kit Harrington , gearing up for a good fight on the sets of Game Of Thrones.
The accuracy of fan theory is creepily appropriate in this case. And what's more? Jon Snow is actually the son of Lyanna Stark and Rhaegar Targaryen and not Ned Stark' s bastard! Snow will apparently be resurrected by Melisandre after which he will wage war to win back Winterfell and ass kick those Bolton boys.
That's all we know for now. Wait for season six to know more about this epic plot!