When two consenting adults love and cherish each other, they should have the right to marry, shouldn't they? Apparently not.
Not only does our society patronise and 'honour kill ' those who do it 'differently', it becomes doubly hard when the couple isn't 'normal,' or to put it simply, the couple doesn't comprise a man and a woman.
But if ladka, ladka razi, kya karega quazi ? As Delhi Gay Pride Parade approaches (Nov 30), here are some heartwarming stories of Indians who went all out to wed the person they love, despite the fear of IPC Section 377 looming over their heads.
(Note: Neither has marriage equality reached India, nor is gay sex legal in the country.)
Veena and Savita – Shunned by family, supported by police
Hailed as India's first 'officially recognised' lesbian married couple, the duo tied the knot in 2011. Childhood friends Veena and Savita didn't think they'd make it through though. "Savita's family was livid. Especially her uncle. They swore to kill us. Her uncle even turned up with a few goons. We decided to run away and get married," Veena told Livemint . However, with support and protection from Gurgaon police, the couple has managed to stay together.
Wetka Polang and Melka Nilsa – Tribal wedding in Odisha
The couple belonging to the Kandha tribe wedded traditionally with a priest officiating the ceremony in Koratpur in 2006. After marriage, Wetka and Pelka moved to Dandabadi village where they work as day labourers. In order to escape the wrath of their neighbours, the couple had to hide and wed in a village different from theirs. Wetka walked out of her marriage to an alcoholic after years of abuse. Melka escaped a bad marriage to a man who was mentally 'not normal', BBC reports.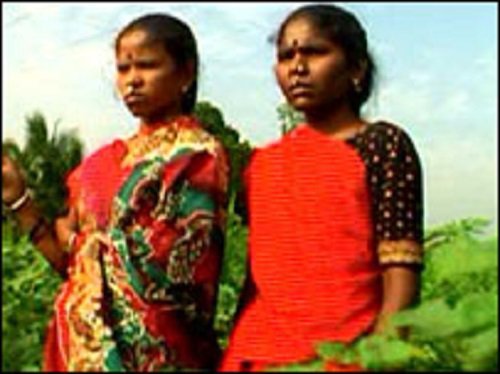 Jaya Verma and Tanuja Chauhan – Surviving the neighbours
Jaya and Tanuja were asked to vacate their home after the couple wedded in a quiet ceremony under a Hindu priest in Ambikapur, Chhattisgarh in 2001. The two said they won't let criticism, and even abuse, from other local residents prevent them from leading their life together, BBC reports.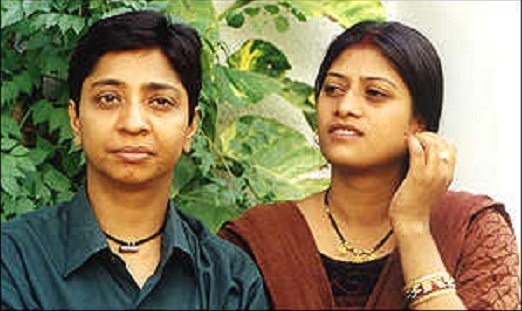 Asif Khan and Sanjiv Sha – A wedding in Nepal
The first Indian gay wedding in Nepal in 2010, Asif and Sanjiv's ceremony was attended by the LGBTQ community from Kathmandu in large numbers. "We chose Nepal as there is no legal sanction for same sex marriages in India," a happy Asif told Hindustan Times in an interview. Being a Hindu-Muslim, UK citizen-Indian gay love story, it only made sense for the long-time lovers to go the extra mile (physically) and tie the knot.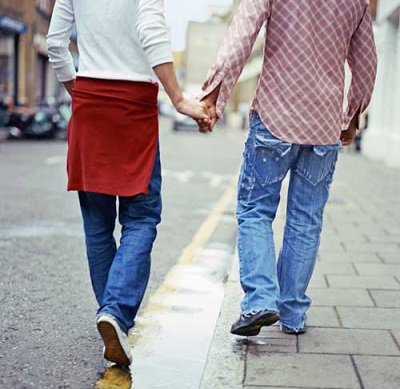 Amit Gokhale and Sameer Samudra – Maharashtrians in the US
A Maharashtrian couple by origin, Amit and Sameer observed the traditional Marathi customs for their wedding, minus the bride. The couple found each other online on a Gay Bombay mailing list. Amit proposed marriage to Sameer on his birthday, on April 21, 2009. While it took some time to convince the families, the couple pulled through and wedded legally in US this year.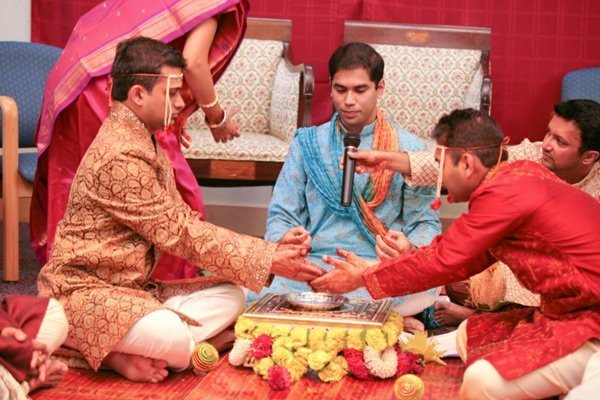 Mala Nagarajan and Vega Subramaniam – Together for 13 years
Mala and Vega got married in Seattle Aquarium in 2002. Now, they are the face of the Indian LGBT community in the US. What started off as a friendship, with neither expecting anything long term, the couple soon fell head-over-heels in love. But things weren't always so rosy. "When my parents asked me in if Vega and I were together, I lied. Then I added to my dad, 'Even if we were, I wouldn't tell you because I don't want you to start treating her differently. As long as she is my friend, you won't completely dismiss her.'" – Mala told Gaysi in an interview.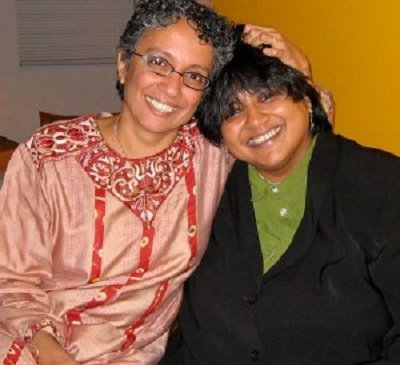 Saptarshi and Adil – The upcoming wedding
Bangalore-based Saptarshi asked his boyfriend Adil to marry him a couple of months ago. Adil accepted and the couple exchanged rings. This video definitely makes it to one of the most adorable marriage proposals ever.