Ask anyone who has searched for accommodation in Delhi and they'll tell you there's nothing more difficult than that. With the landlords asking you a million questions, it's all the more difficult for all the girls out there to get a decent place to stay without being interrogated like a terrorist.
But bhagwan ke ghar der hai magar andher nahin . This ad for a PG for girls 'minus' any restrictions is exactly what we need. Check it out: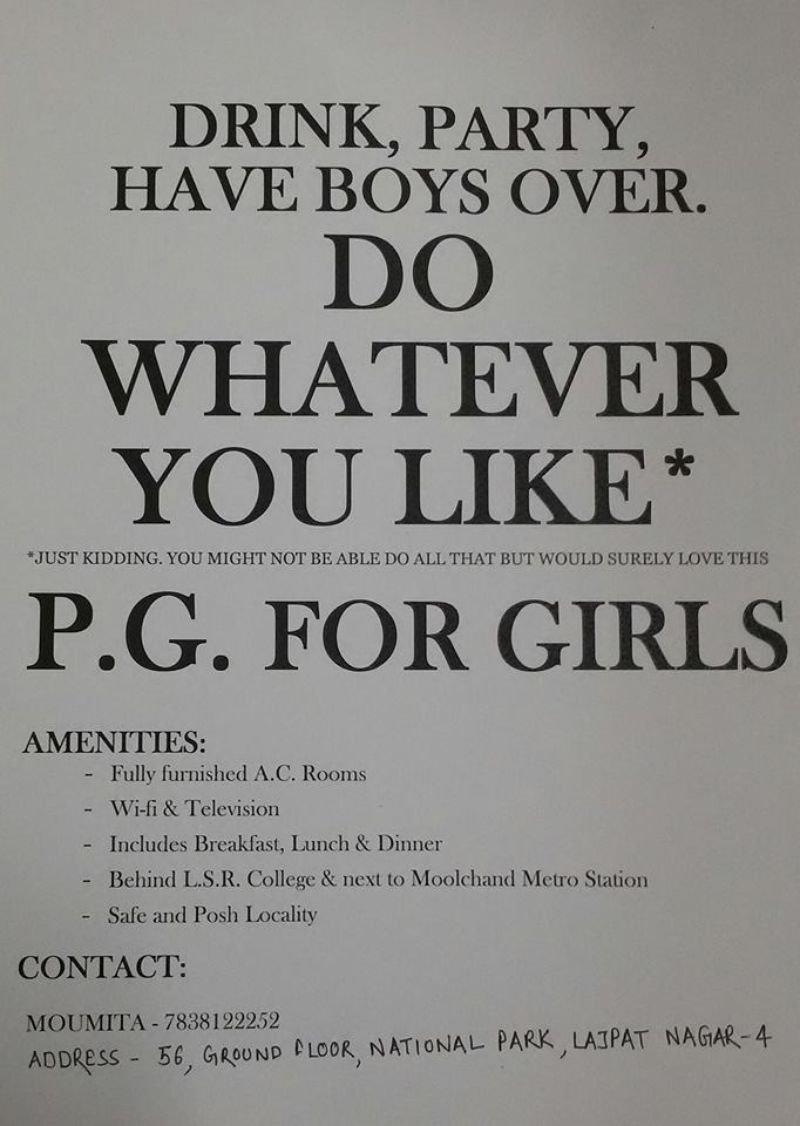 Of course, there's a catch. But you have to admit this is an awesome way to grab eyeballs on social media!