Just three days ago, we talked about how different cities in India ranked on the Swachh Bharat Rankings compiled by the Union Urban Development Ministry. We saw how compared to the 2010 rankings, Delhi slipped from 4th to 16th position.
Today, a post on Reddit India by user wordswithmagic gave us another anecdotal account of how the Swachh Bharat Mission might take longer to fulfill, seeing how some Indians behave in public.
This is what the post said –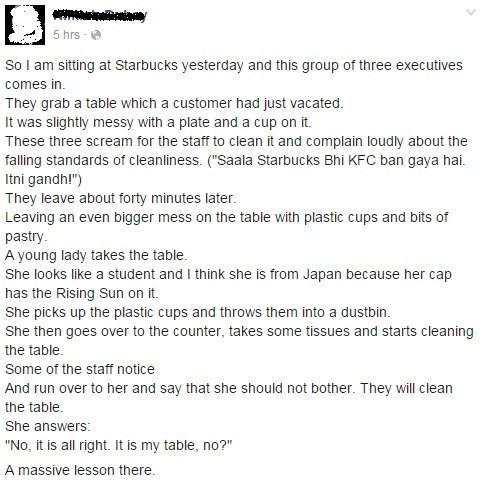 We really need to take a hard look at ourselves and change our attitude towards hygiene, civic responsibility and most importantly how we look at the act of cleaning up after our own mess as "somebody else's job".
Until then, Swachh Bharat shall always remain a fantasy.