Earlier this month, the world witnessed King Charles III's and Queen Camilla's coronation. While the event can be counted as one of the grandest moments in history, the British monarchy's history of colonization can't really be overlooked. Which leads us to our next observation; many jewels that were worn/carried at the recent coronation were problematic, to say the least.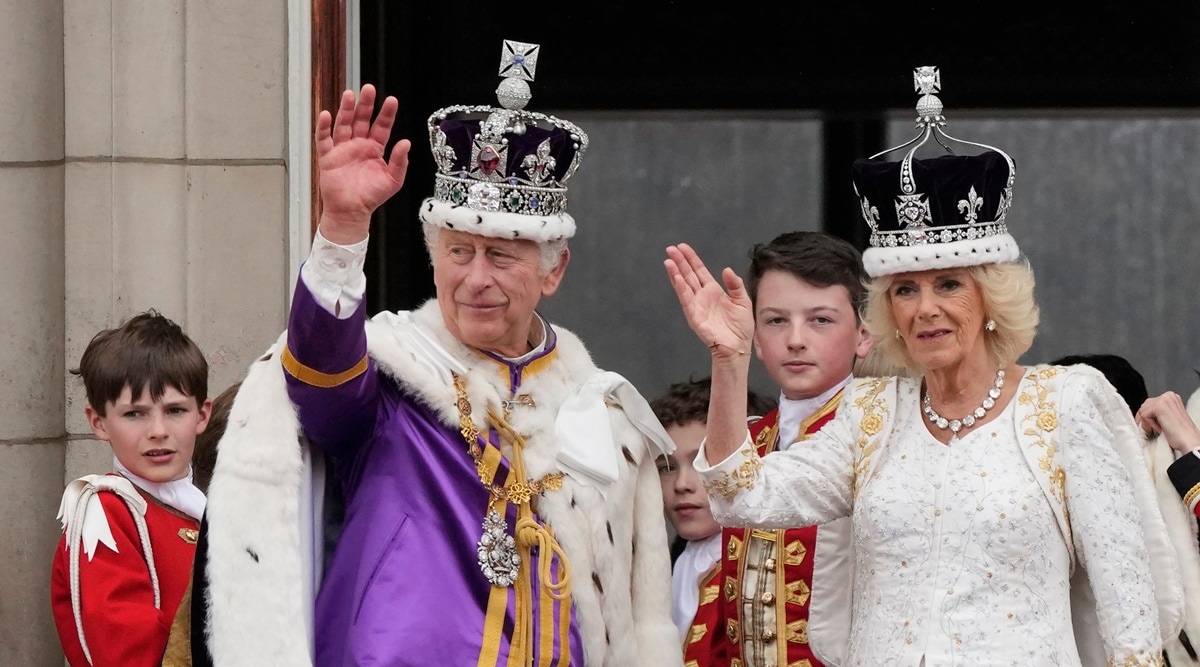 For one, Queen Camilla wore the Coronation Necklace at the ceremony. It's been worn by every queen for every coronation. The necklace consists of 25 graduated brilliant diamonds with a 22.48 carat diamond pendant, known as the Lahore Diamond.
The necklace has a complex history, rooted in colonialism. Apparently, it was originally part of the Lahore Treasure in the Punjab region of present-day Pakistan until 1849 before British colonists took it. Now, there are reports that say that British royalty was presented with the necklace. But, how valid is an offering if it's given to you while you've colonized and oppressed a whole country or region, really?
Let's make our way over to The Sovereign's Sceptre with the Cross, carried by King Charles at the coronation. It features the Great Star of Africa or the Cullinan I diamond.
The Cullinan I is a part of a set of gems extracted from the original 3,106 carat Cullinan diamond which was excavated in 1905  from a private mine in South Africa's old Transvaal province. Once again, there are two sides to the how the jewel became a part of the British monarchy's lineage. Many South Africans have demanded for the diamonds to be returned to them and have rejected the claims of it being a peaceful offering to the British monarchy.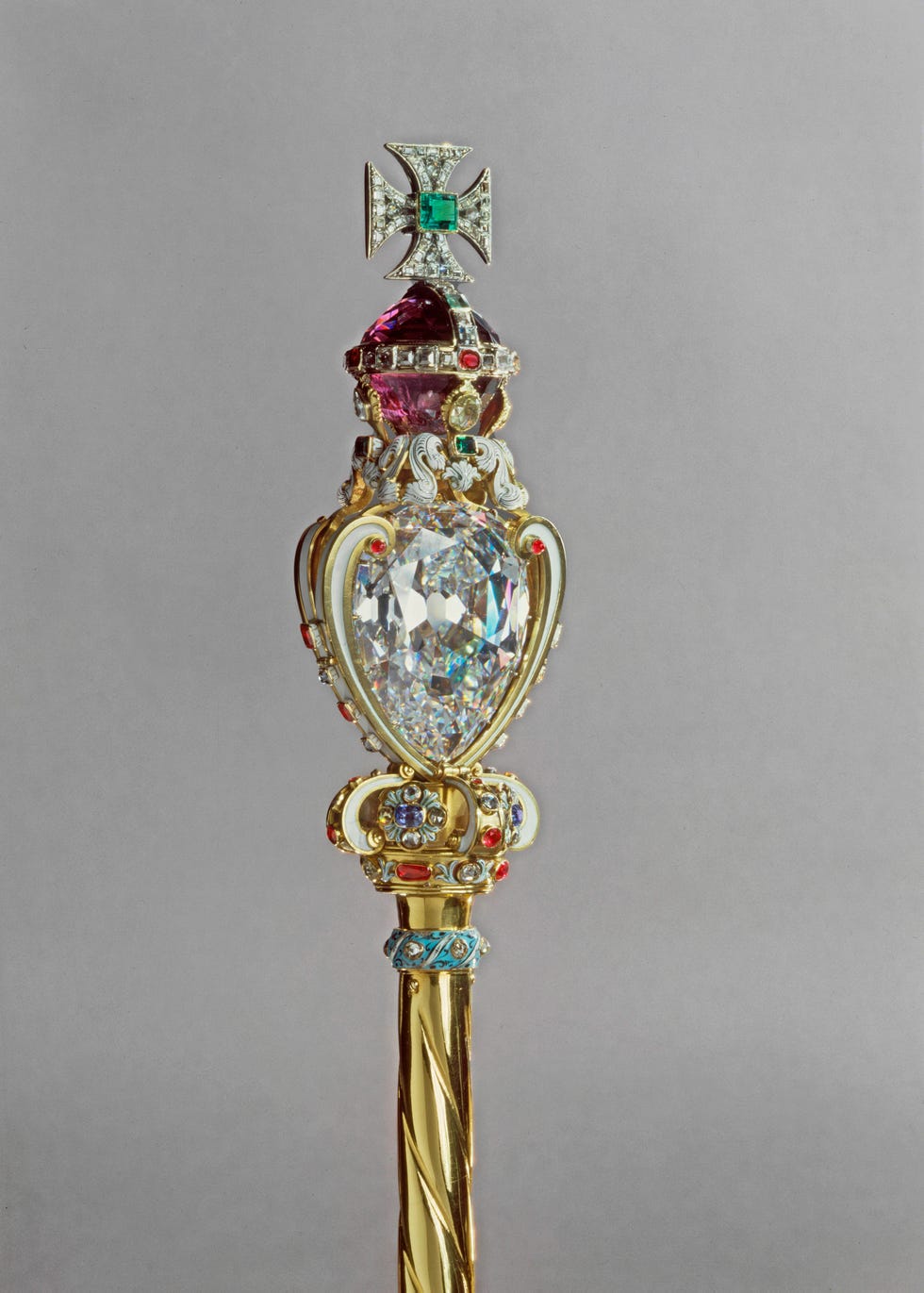 Another jewel that was part of the event was the Cullinan II; it is set in the Imperial State Crown which was worn by King Charles for the coronation. Cullinan II is a piece of the larger diamond from South Africa that we've mentioned earlier and so, just as questionable as the inclusion of the Lahore Diamond in the ceremony.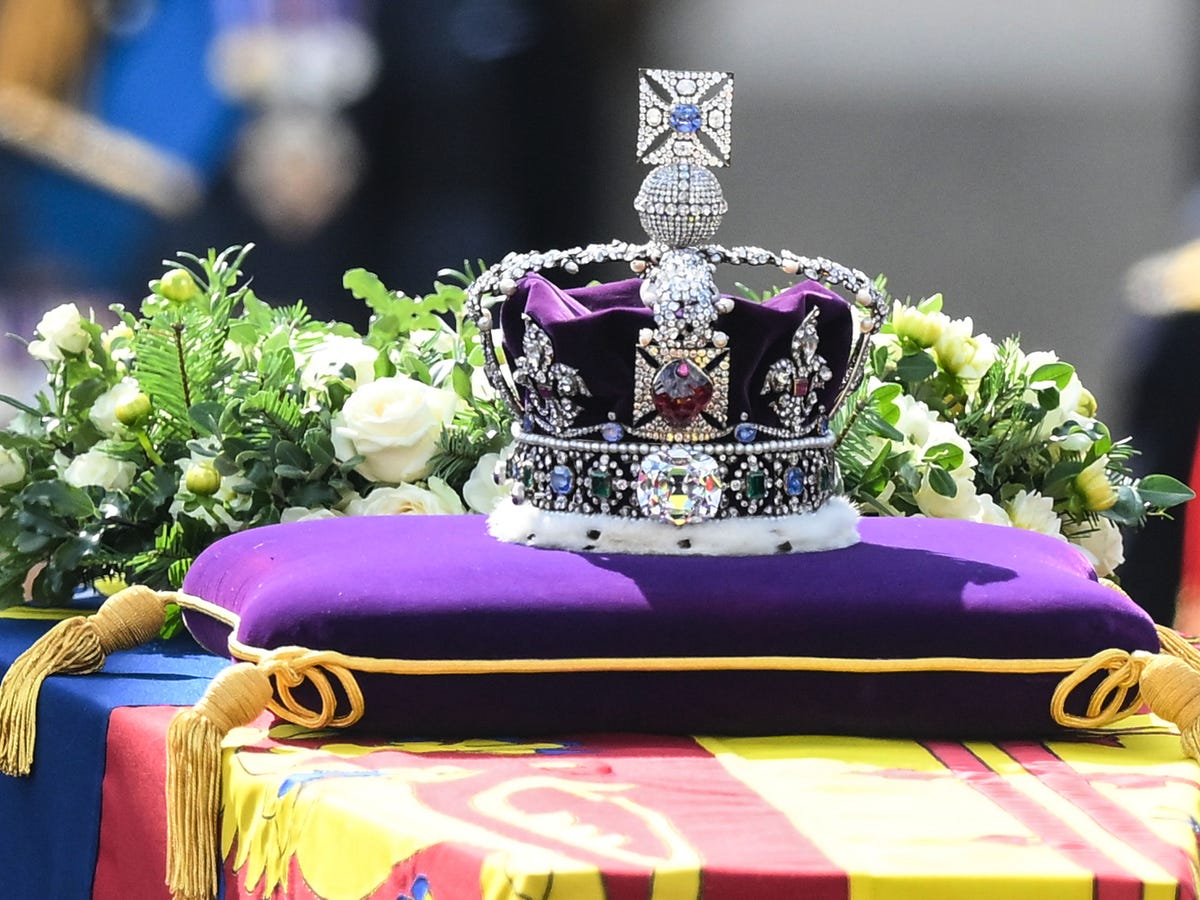 Another crown that includes pieces of the 3,106 carat South African diamond, is the one that Queen Camilla wore. It has Cullinan III, IV and V set in it, which were swapped out with the Kohinoor diamond. And honestly, how is that any different?
Cullinan III, IV and V are from from Queen Elizabeth's jewelry collection, but their continuation and existence down the royal lineage doesn't change how they were obtained.
The horrors of colonisation can never be erased from history (just like the legacy of the British monarchy and empire).