Mahendra Singh Dhoni, who lifted the fifth tournament trophy last evening, was seen in a oh-so-fun mood, post the match. The former captain even lifted his teammate, Ravindra Jadeja, after the win.

His light-hearted mood continued, post the match, as he cutely rejected Deepak Chahar for his autograph!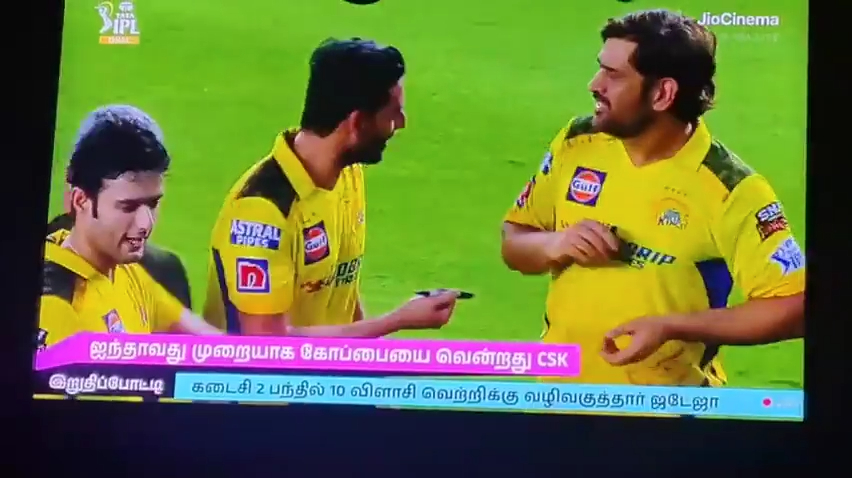 In a video, that is now going viral, the right-arm bowler came to the former captain for his autograph with a marker on his jersey, as he stood alongside administrator, Rajiv Shukla. He, however, rejected the bowler for his autograph.
Deepak Chahar leaked 31 runs without picking a wicket in his first three overs and also dropped several catches.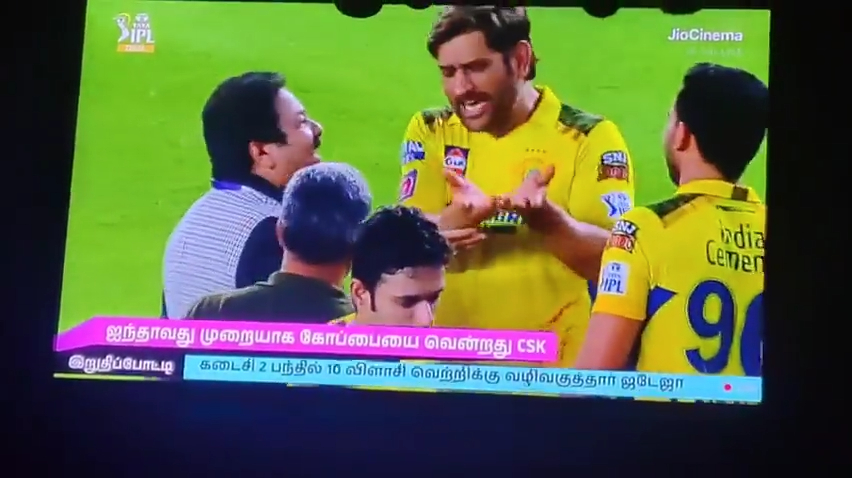 The captain also complained 'catch nahi pakda yaar' to the administrator. Nevertheless, after the bowler persuaded him, he did sign off his t-shirt.
Netizens were in both – happy and sad tears – after watching this.
Name a better duo than them, we'll wait.