MS Dhoni, known for his brilliant performances on the pitch, rarely showcases his emotions. And, when his team emerged victorious last evening at the IPL 2023 final match, he showcased no emotions for a few seconds.
However, he was soon overpowered by his sentiments and he lifted Ravindra Jadeja!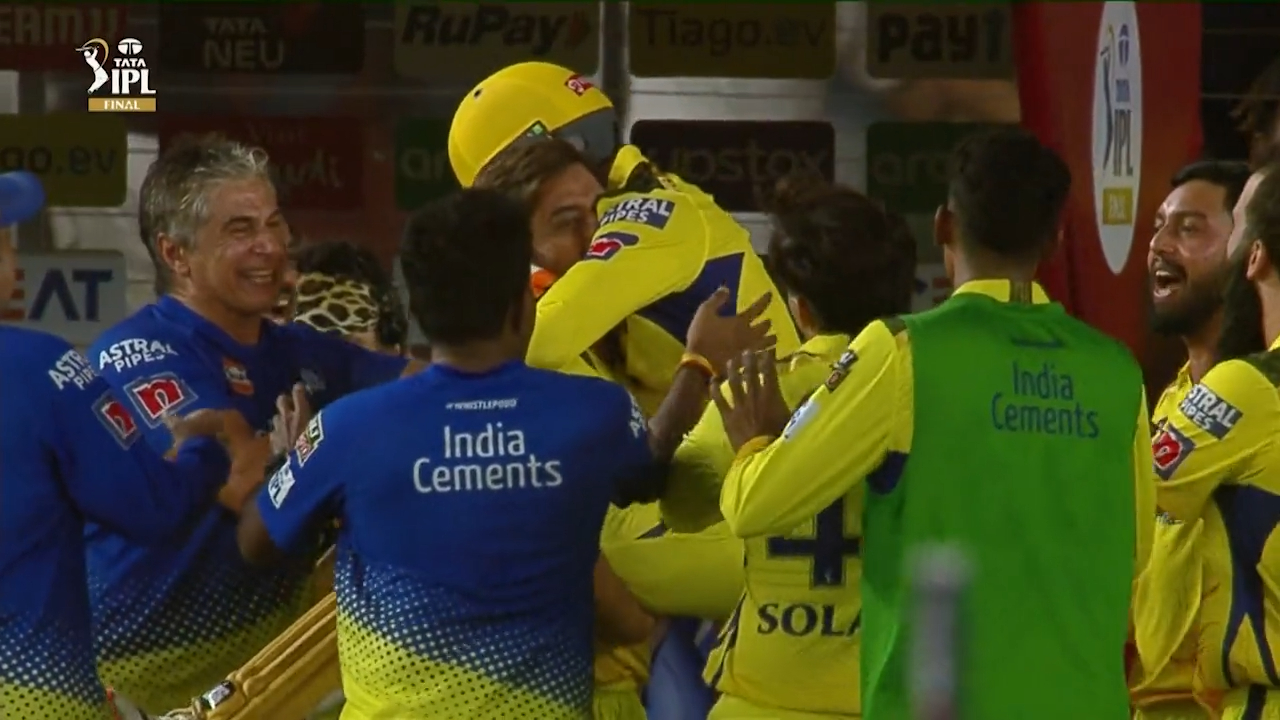 The team required ten runs off the last two deliveries and Ravindra Jadeja smashed a six off Mohit Sharma, followed by a four. MS Dhoni kept his eyes closed, unable to watch the last three balls of the nerve-wreaking finale.
After the all-rounder sealed the win, his entire team erupted with happiness and rushed onto the field to embrace the cricketer. The overwhelmed former captain lifted him with a smile on his face.
Dhoni, who's usually not very expressive on the pitch, expressed his deepest emotions through this act and showcased how much he wanted this trophy.
The video clip of the incident, which could be considered the highlight of the tournament, went viral over social media platforms and netizens flooded the comment section with their comments.
Hello, who's cutting onions in here?