Rinku Singh, who took the entire nation by storm as he slammed five consecutive sixes with five balls, scripted history with his power-packed performance last night.
And, his exceptional game earned him a new moniker – Lord Rinku Singh.
Venkatesh Iyer, in a post-match conversation, revealed how the cricketer carved his name in golden letters with his stunning series of sixes.
"Me and Nitish had a good partnership. Unfortunately, somewhere we lost our way but Lord Rinku saved the day. To be honest, we still believed that we could win. This teaches us that we should never give up until the last ball."
Now that this terminology has been going viral, here are the times when the cricketer proved how he's the rightful owner of the 'lord' title.
Let's take a look, shall we?
1. Even the cricketer's competitors leave comments on his posts.
Yash Dayal, who delivered five balls to Rinku Singh which the latter smashed with sixes, commented on one of Singh's pictures, from the previous match, with 'big player bhai'.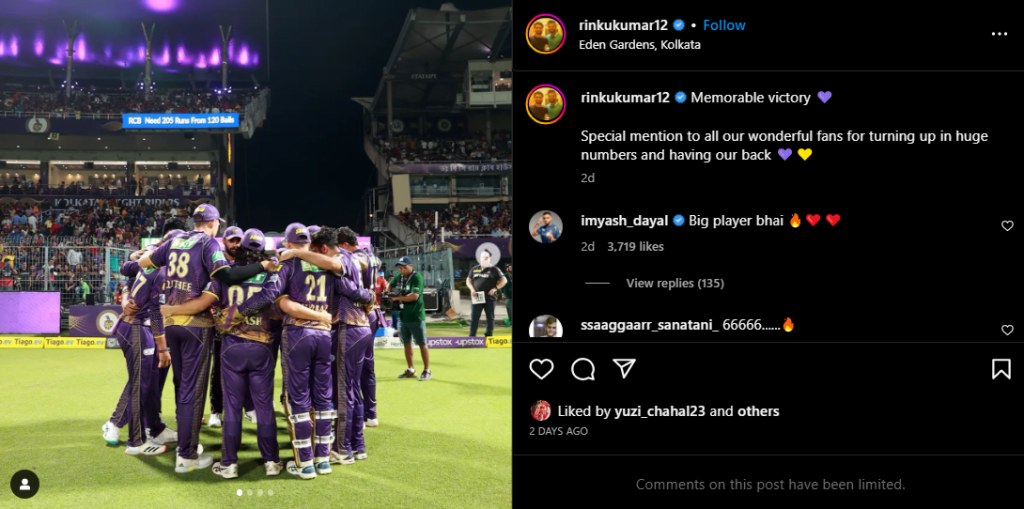 2. It doesn't matter if all other players have been dismissed by the bowlers, the cricketer comes and goes, as per his will.
And here's proof!
3. There might be hundreds of religions in the world, but nothing beats "Rinkuism".
The man has a religion in his name, what could be more 'lord-y' than that?
4. Of course, how can we not mention how he made the entire stadium roar with excitement with his iconic five sixes?
He truly deserves the love and praise!
5. Shah Rukh Khan, one of the world's biggest superstars, called him his baby. I mean, that's just so cute and very well-deserved.
When baadshah praises you, you are already a legend.
6. While other cricketers have memes made on them, Rinku Singh has created a separate fan base of his own.
Again, proving why he effortlessly slays the 'lord' title.
7. In 2022, the cricketer pulled another miracle as he played a knock of 40 off 15 balls, almost winning the match for his team against Lucknow Super Giants (LSG).
While KKR lost the match despite his efforts, Rinku Singh won several hearts.
8. In another match from 2022, the cricketer scored an unbeaten 42 off 23 balls after an intriguing chase against Rajasthan Royals (RR).
The cricket fans couldn't stop hailing the cricketer and called it one of the best chases in an IPL match, ever. He was then rewarded with the 'man of the match' title.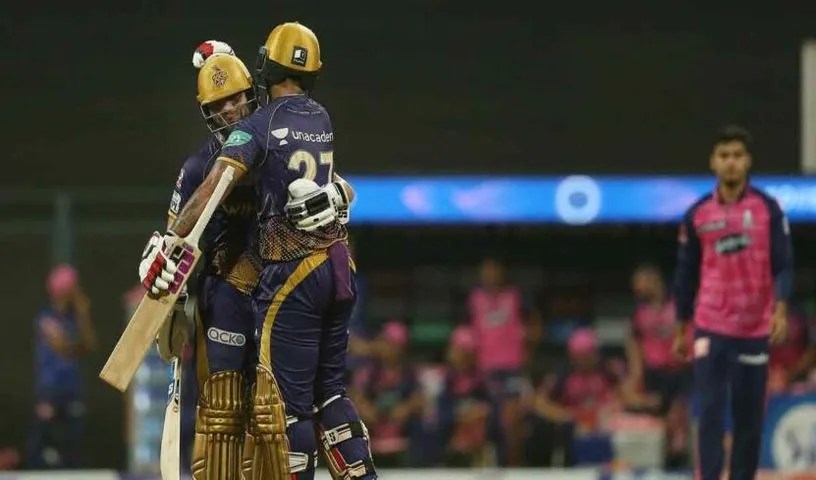 The man came and conquered the pitch!