A 28-year-old Kolkata-based transgender lawyer Sayantani Ghosh will perform the tradition of drawing the eyes of the goddess, Durga. The tradition is predominantly considered the prerogative of male artisans.
According to Indian Express, Sayantani, also known as Megh, is invited to perform Chakshu Dan for the Jodhpur Park Cultural Association and the Torpedo Welfare Society.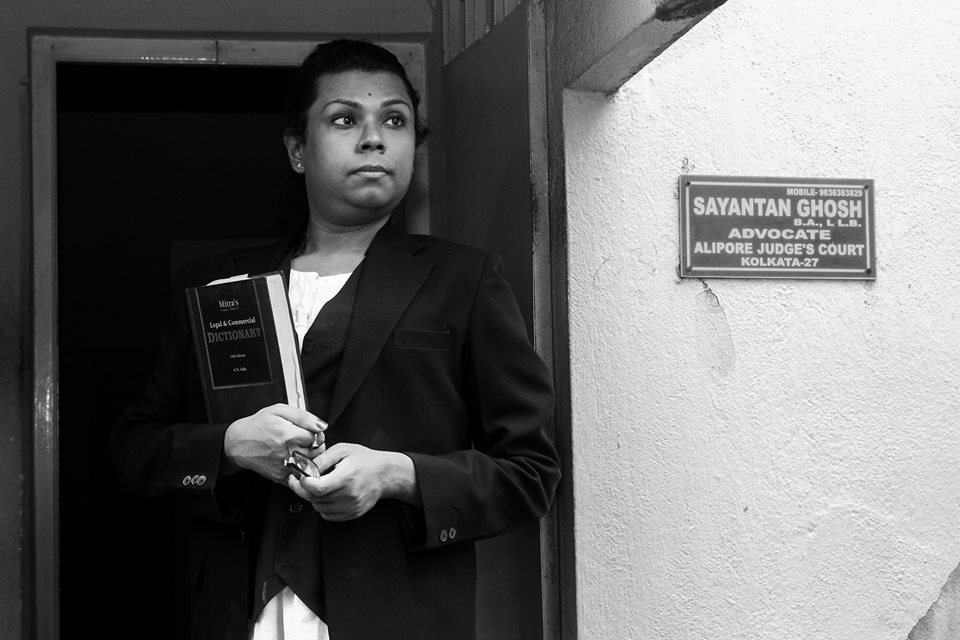 An age-old patriarchal tradition is finally tweaked to incorporate social diversity, according to the need of the times.
Acknowledging the huge success that it is for the transgender community and their struggle, Megh tells Indian Express,
"I am honoured and privileged. It is a big initiative for me and the transgender community as a whole…It is a message that not only men, but women and transgenders can also partake in the ritual. I consider it a big achievement in our lives."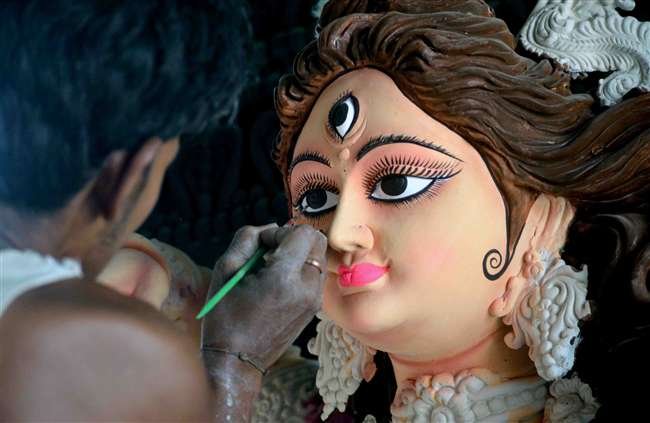 Excluded from communal celebrations her whole life, Durga Puja was not a festival of happiness for her, but rather a reminder of the mocking attitude of people.
"Since childhood, I was scared to visit pandals. Whenever I went, there were always some people who mocked me. Durga Puja was a not a festival of happiness for me."
According to Indian Express, Megh completed her education from Hazra Law College under Calcutta University in 2012. And later joined Alipore court, which she had to quit due to, as she says, "apathy from a section of people".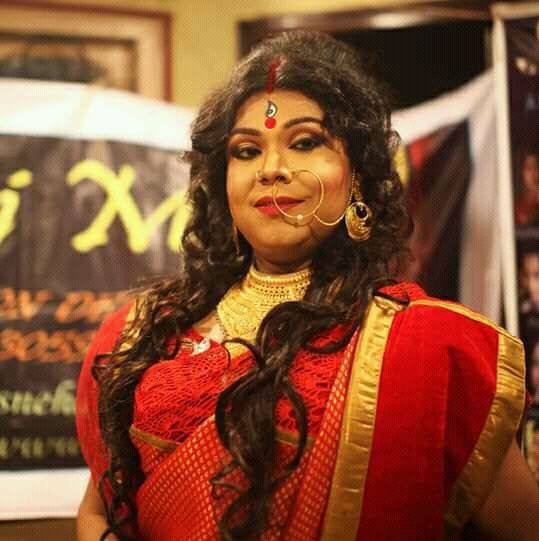 Even though we hailed victory flags after Section 377 got excised from the Constitution, social acceptance of the LGBTQ+ community still remains a war to be won. 
In the same spirit, the treasurer of the Pujo community, tells Indian Express,
"We have two messages to convey through our initiative. Firstly, a message of necessity of social acceptance of not only transgenders but all of the LGBTQ community by the mainstream. Secondly, a message to the transgender community that nothing is impossible and anyone of them could become what Megh has become."
With the following message, the President of the committee, Prosenjit Bhattacharya brings into praxis the theory of social inclusiveness – of being revolutionary while still being rooted in religion. 
"We agreed that we are children of the same 'Durga Ma' so why should there be a monopoly of men on painting the eyes of the goddess?"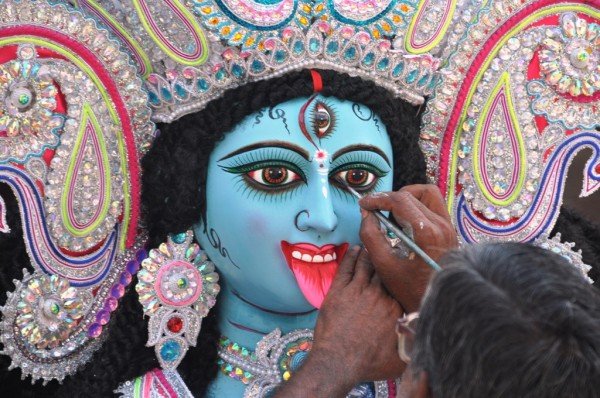 Shattering stereotypes one stroke at a time. And we are bowing in admiration.