What started off as an awkward and uncomfortable venture ended up being a life-changing experience and helped me create some of the strongest bonds in my life. 
When I told people that I was off to spend time with a bunch of Indian transgender women, they called me weird and stupid, and looked at me in an absurd manner. I tried to ignore it at first, but that's the thing about destructive criticism, it gets you down, no matter how hard you try.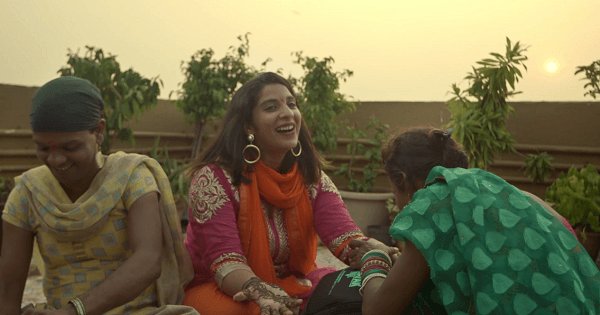 But what I didn't understand was, why was it weird to so many people? I still remember when I came back, a whole bunch of people told me how proud they were that I spent time in the slums. And all I could think was : are you serious!? 
Here's what people don't get: these women are normal. And this story isn't about me, it's about these transgender women that I spent time with. 
Let me introduce you to these beautiful women and share what I learnt about them.
Mariya
When I met her, she was just 23 years old. She's 25 now. Her birthday falls on Christmas, and she is quite proud of this fact. She says it means she has been blessed by God. She is hilarious and doesn't take shit from anyone. She was forced into studying engineering, which is not something that she was passionate about. But she left college soon enough to pursue her real goal; to become a woman. 
Mariya's dream is to become a lawyer. More specifically, the first one to fight transgender cases in India and provide support to others going through the transformation process. Because she understands that transformation is a hard phase to go through all by yourself. She loves wearing contact lenses, so she sports different colours on her eyes – sometimes they're blue, sometimes they're green. To her, it makes her stand out; and it truly does.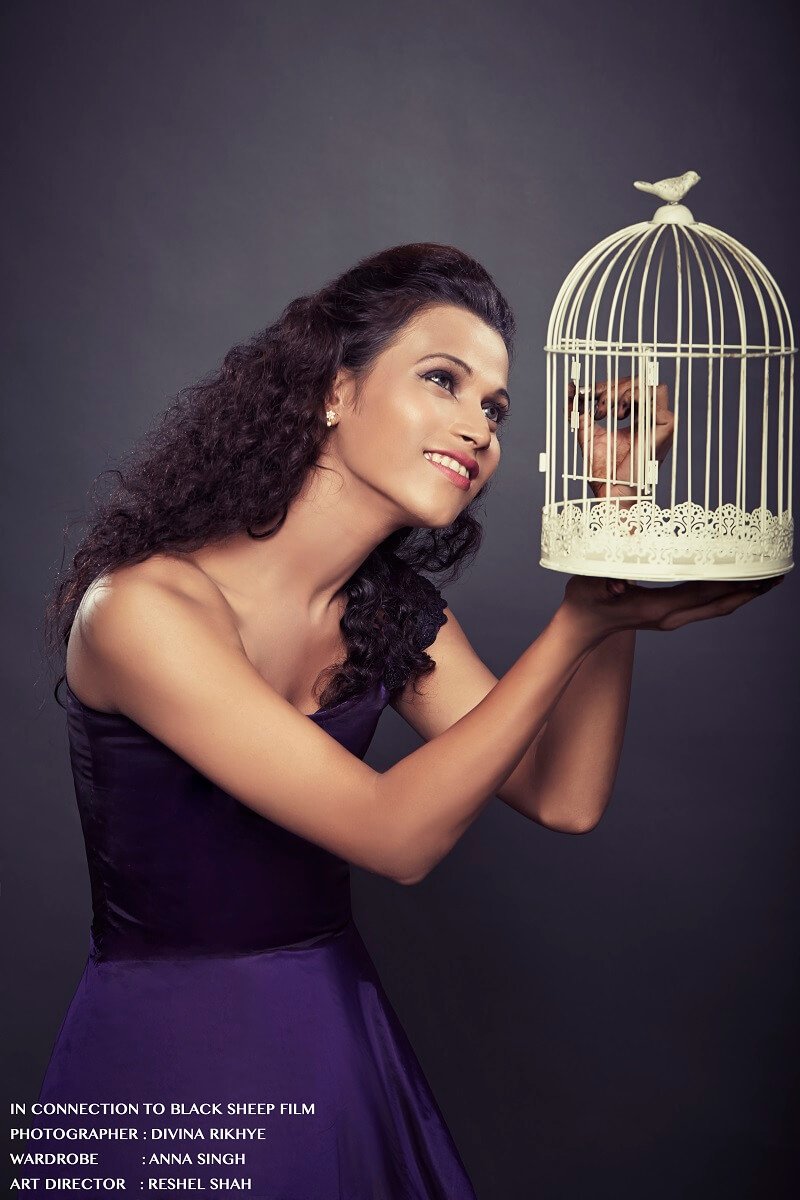 Kaif
Kaif is in her mid 30s and is the oldest of the lot that I met. She truly believes in the power of peace and is quite the poet. She is so talented and creative that her artwork might even put connoisseurs to shame. Her humble abode is under a bridge in Mumbai; a tiny room that she adores. Though it is small and drab, it doesn't dull her colourful personality. Her friendly neighbours add to the happiness she gets from where she lives. Kaif also happily babysits for another neighbour when they go to buy buy groceries. For her, community is a huge deal.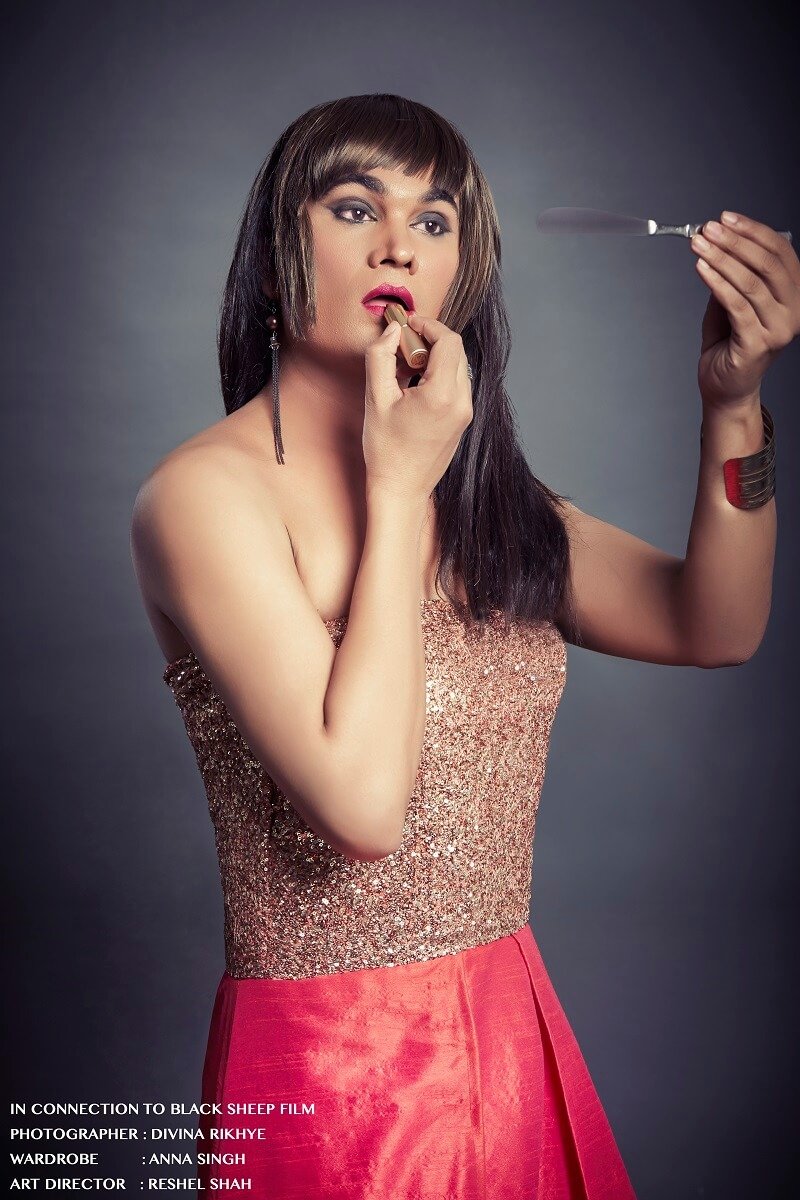 She is the only person I've met who does not believe in dreams. "All dreams do are add pain and demotivate," she says. A total realist, she believes in doing things rather than daydreaming about them. 
Also a self-styled fashion designer, her favourite thing to do when she was young was to observe what people wore and re-fashion their clothes in her head. At night, she likes to watch one of the fashion channels on TV and sketch away with all her passion. She's positive because she knows she has been blessed with a lot and knows that there is a higher power looking out for her. 
Manisha
Manisha is powerful; she will tell you what she thinks of you and say it as it is. When you talk to her, she will listen. Don't mind her wandering eyes, because she'll still be listening. Love her and her home is yours, hate her and she will have no place for you. She is the romantic one, head over heels in love with Samir, who is equally romantic. He buys her roses all the time and has promised to protect her until his last breath. Manisha adores Indian culture; Karvachauth being one of the biggest festivals for her. The romance of it is what she loves the most.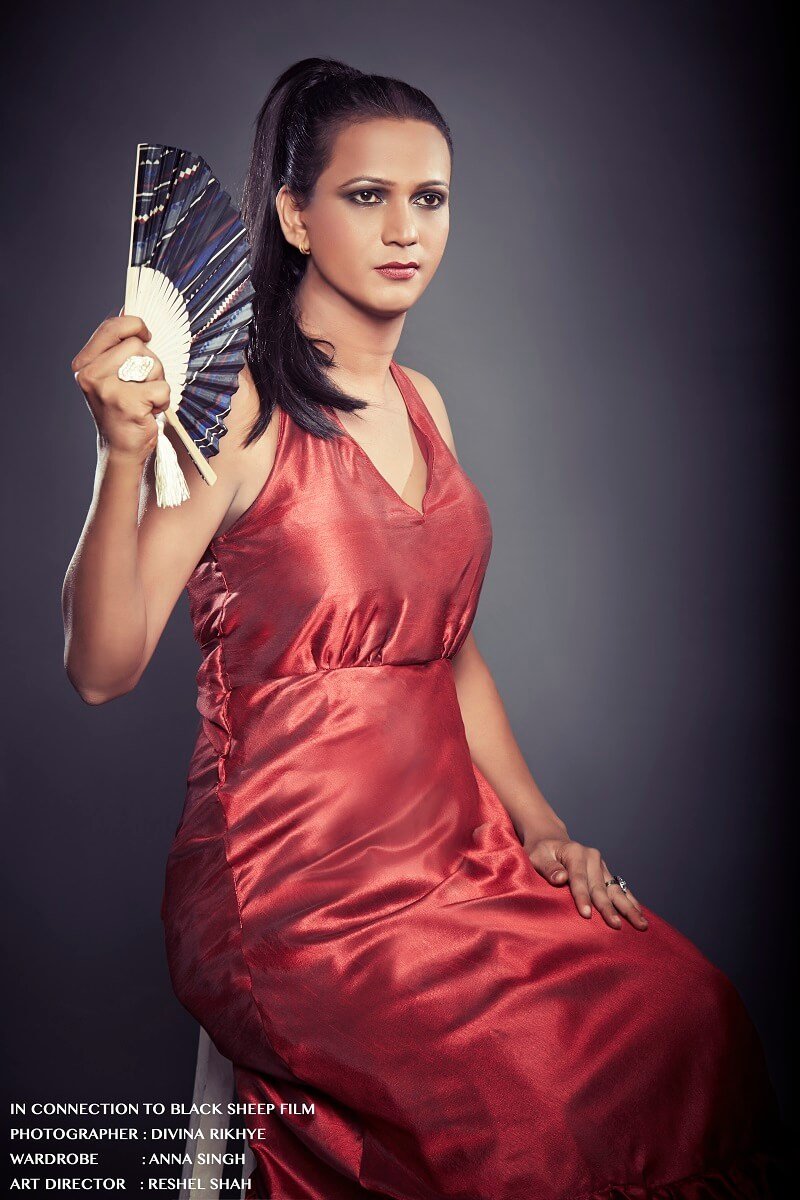 Sneha
Sneha is the funniest person you'll ever meet. She refers to her rude jokes as 'non-veg' and is always up for an adventure. She comes from a family of strong women who have brought home the dough, just like she does. Sneha does not believe in taking things too seriously; she believes in enjoying the ride that we call life. 
She was once in love and had her future set. However, the guy left and that broke her heart. Now the most important thing in her life is her son. Well, actually it's her older brother's son but she takes care of the little one like her own. She plans to bring him up to become a well-educated man who respects women.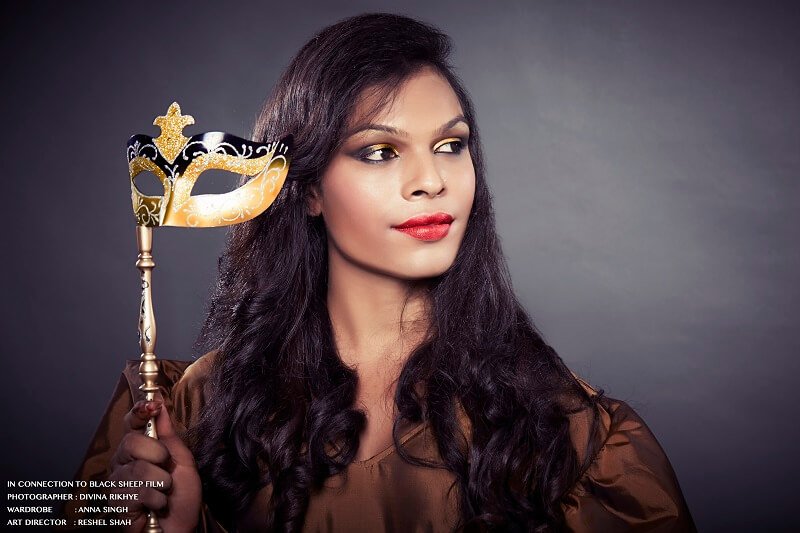 Manjari
Manjari is one of the most positive people I've ever met. She loves her parents a lot and believes in the power of friendship. She is eager to learn English because she believes knowing the language will take her further in life. Quite the tailor, she makes her own outfits and wants to open up her own store one day. She loves to work and aspires to go far in life.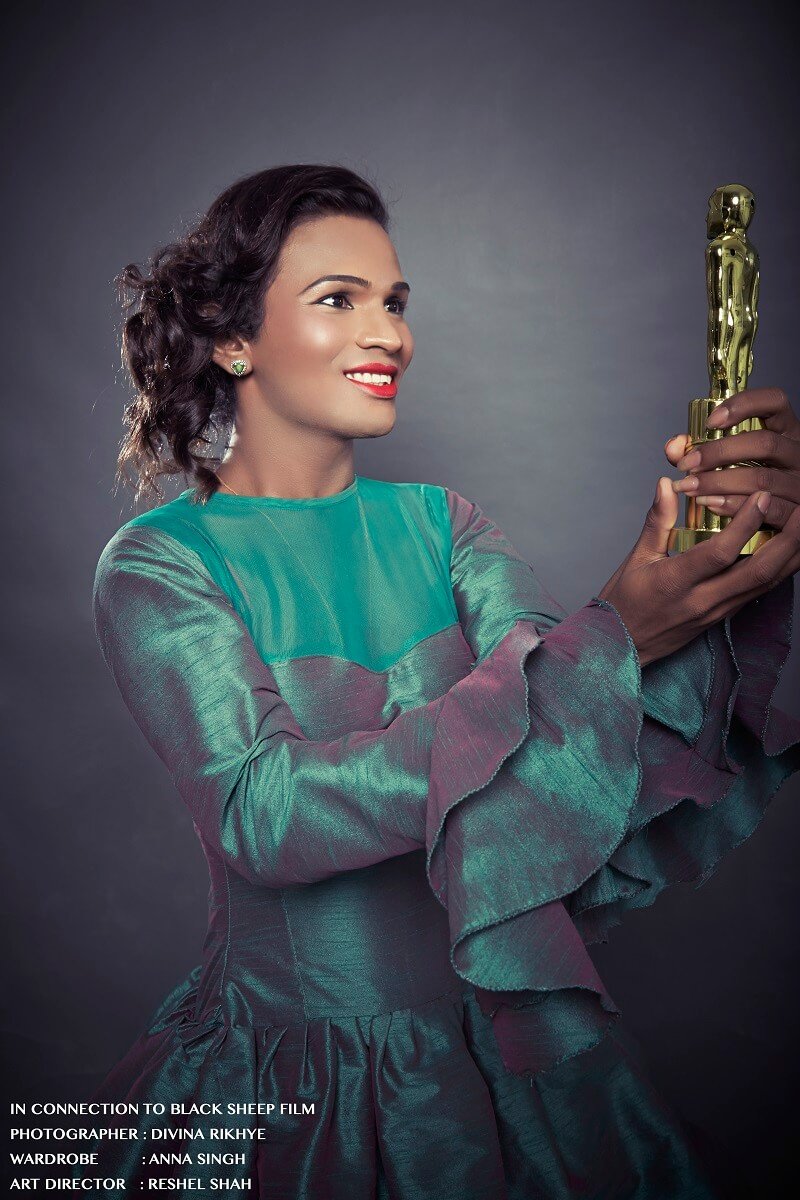 Shyna
Shyna is hilarious and pretty relaxed. She will do what others want to, and believes in going with the flow. However, Shyna often worries about how she'll tell her mum and dad the truth. Her biggest fear is losing them. She believes in the power of change and that one day, all of India will respect the transgender community. She knows this may not be in her lifetime, but she believes that it will happen. She hopes that with all of the world's optimism.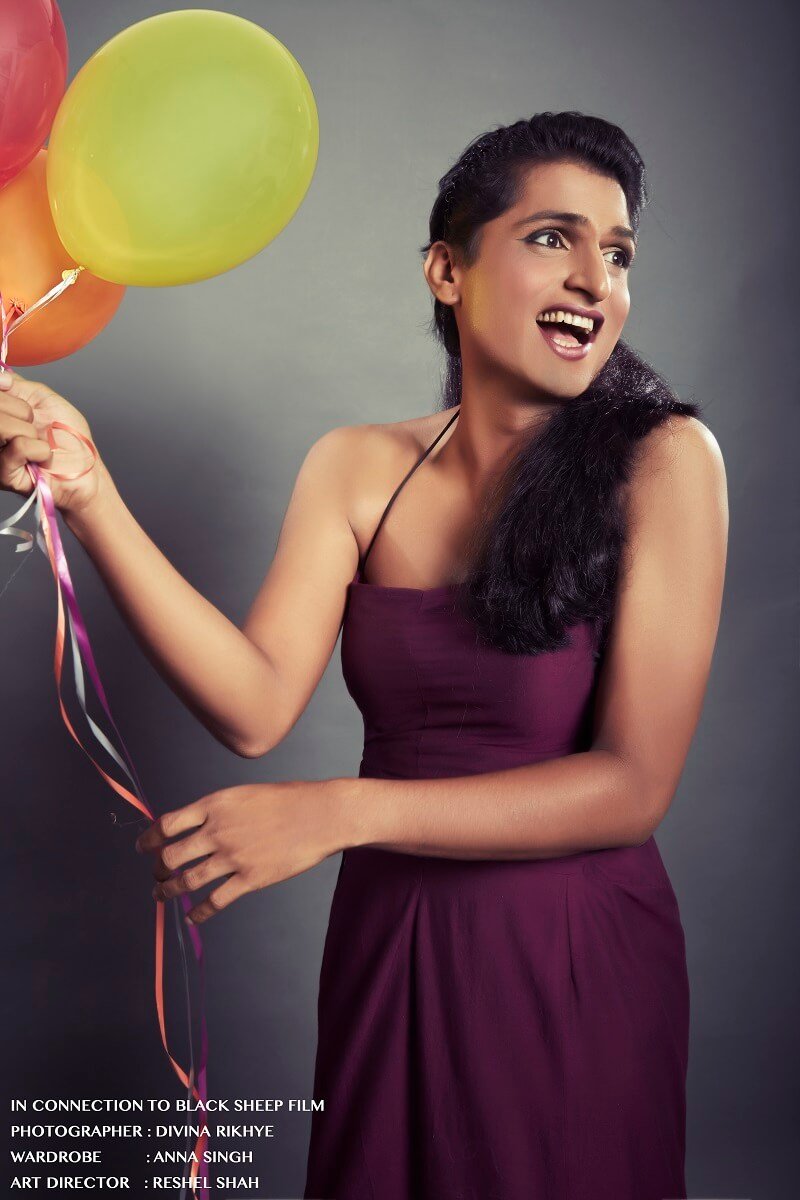 All images are property of One Day Productions and Accord Equips and have been used with Reshel Shahs's permission. They cannot be reproduced. 
All these beautiful women are just like you – like your sister, your mother, your aunt and your best friend. They have the same dreams, hopes and aspirations as they do. They are people from a close-knit community but not a label. There is nothing that stands out significantly about them, but the beauty of the fact that they are as normal as you and I.
These girls didn't change my life, they taught me the meaning of life! Life is what you make of it and what you want it to be. I want people to see them for who they are, not what they are.
Watch the trailer of Black Sheep, which documents my stay with them, here: