In a landmark judgement today, the Supreme Court of India struck down the 158-year-old colonial law under Section 377 of the IPC which criminalised gay sex in India. It's not just a revolutionary day for the LGBTQ community, but also for the whole country that seems to be treading on a new and a more progressive path now. 
Here are 10 powerful and hard-hitting quotes from the bench of five Supreme Court judges, namely CJI Dipak Misra, Justices R F Nariman, A M Khanwilkar, D Y Chandrachud and Indu Malhotra, who decriminalised gay sex in India.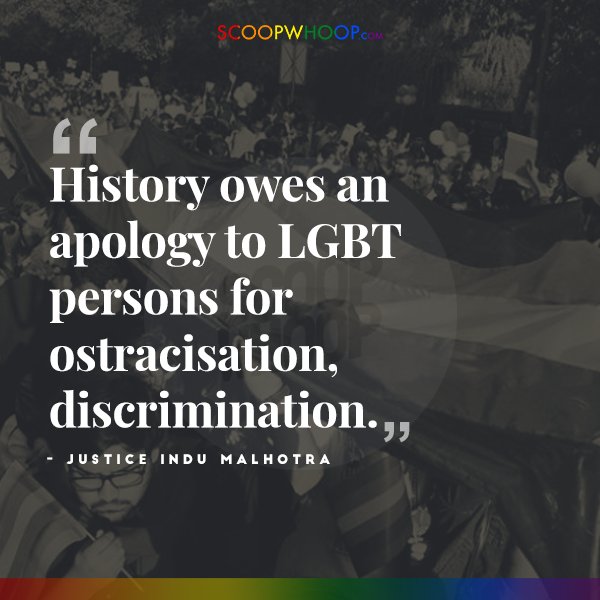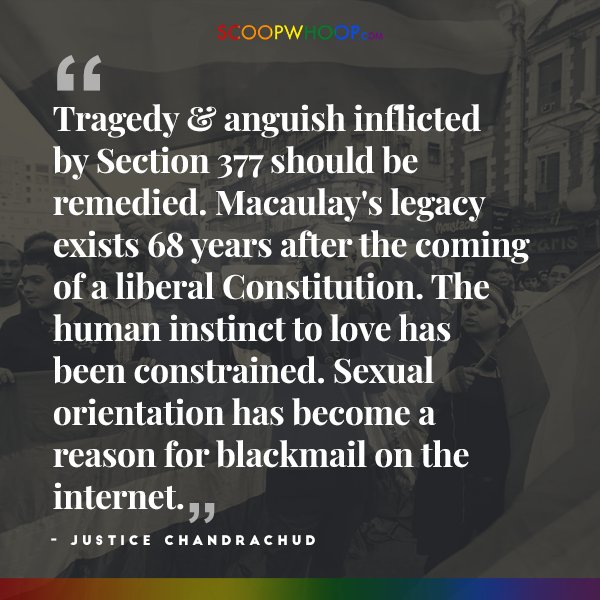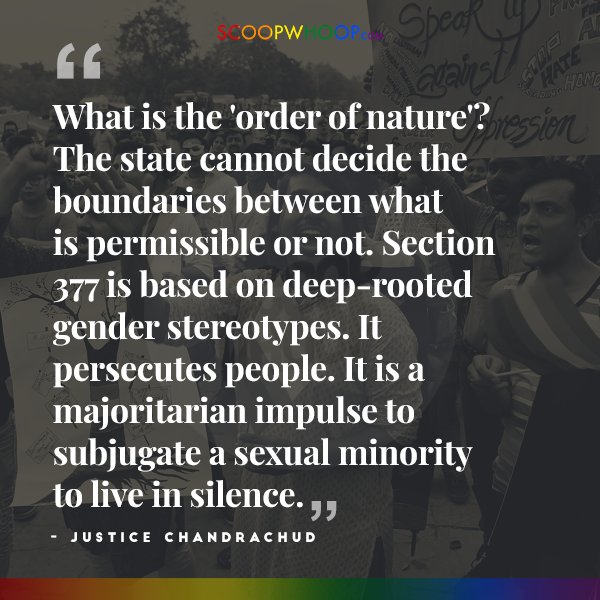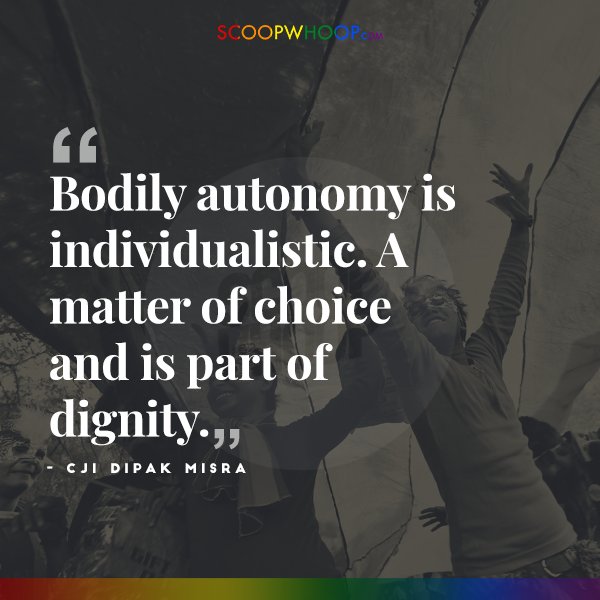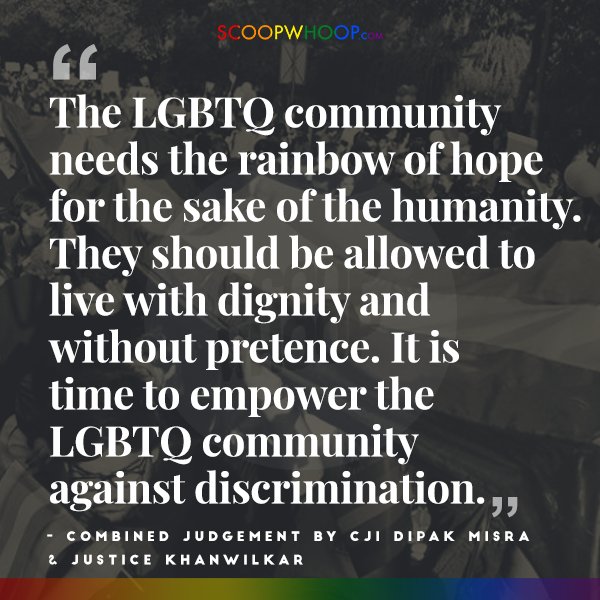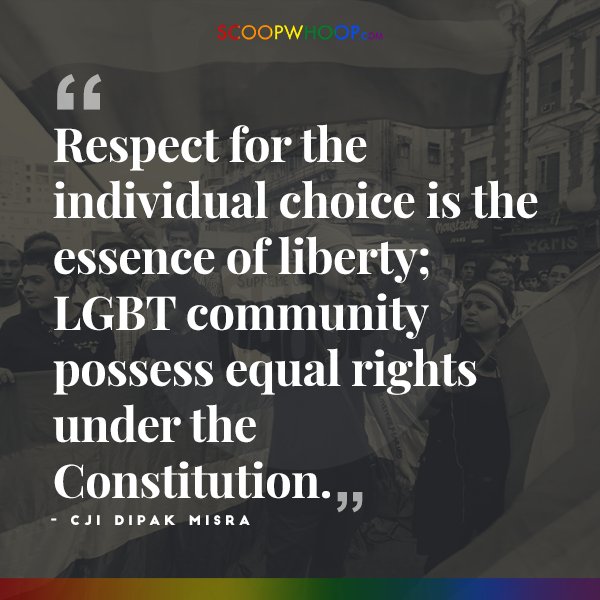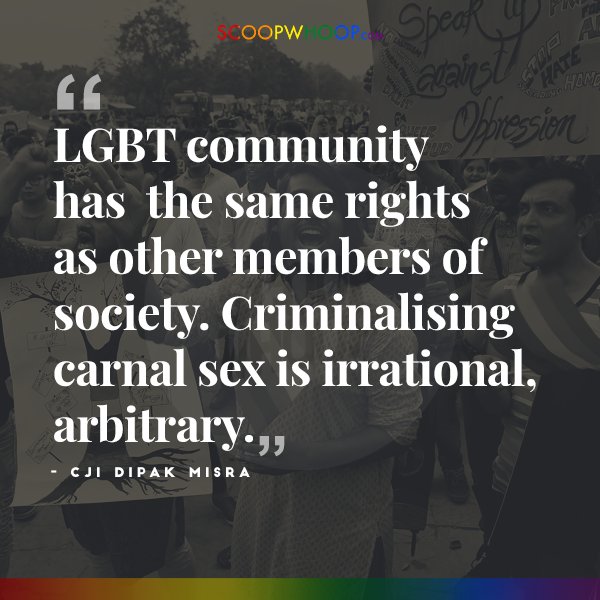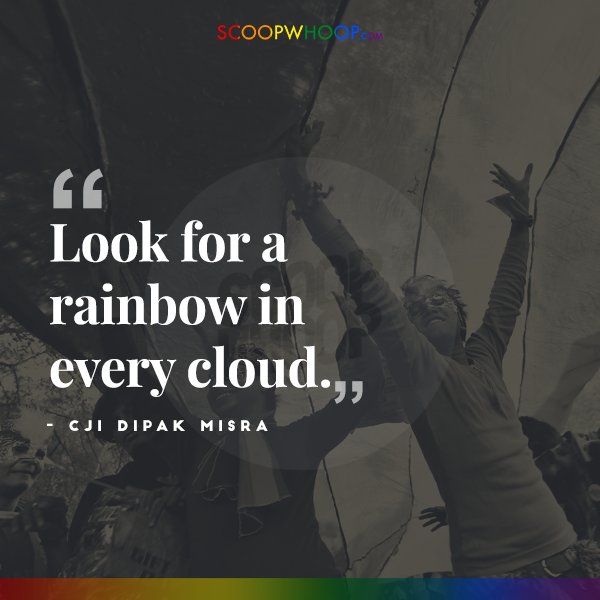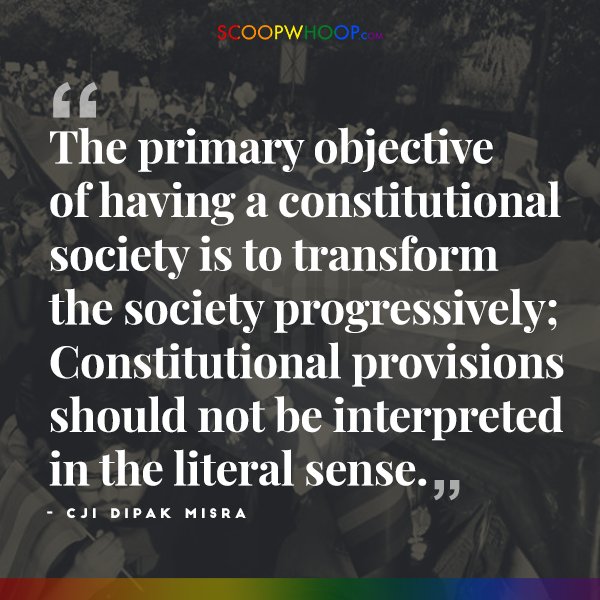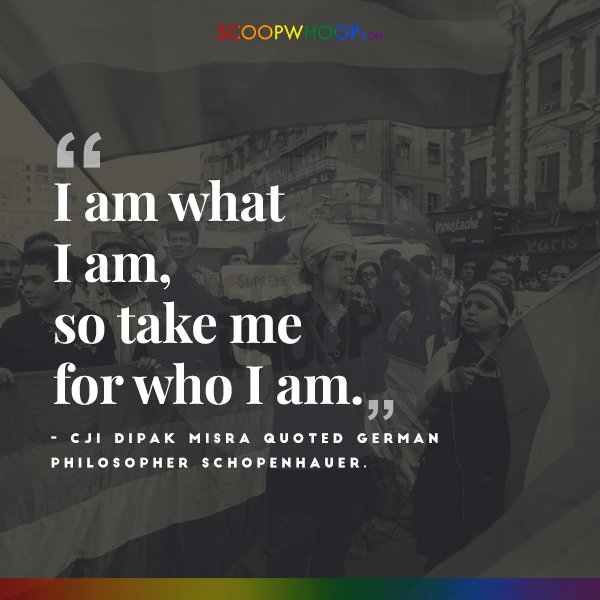 Design credits: Nupur Agrawal.