Some words speak to us so much that they remain etched in our memory forever. Poetry has that effect as it tears through our soul and makes a permanent place in us.
Here are 13 inspiring tattoos that pay a tribute to poetry and all that it does for us.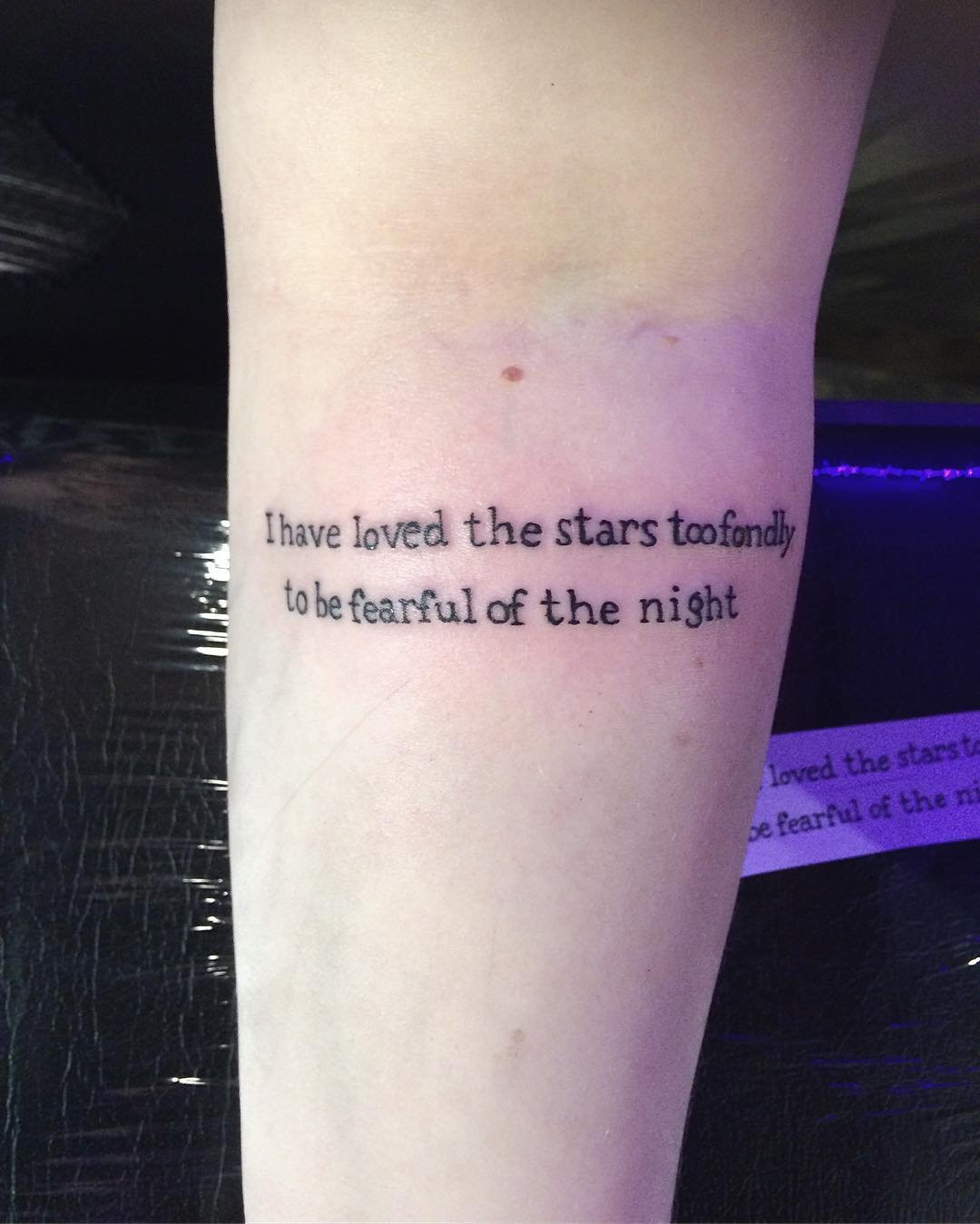 I have loved the stars too fondly
to be fearful of the night
– The Old Astronomer by Sarah Williams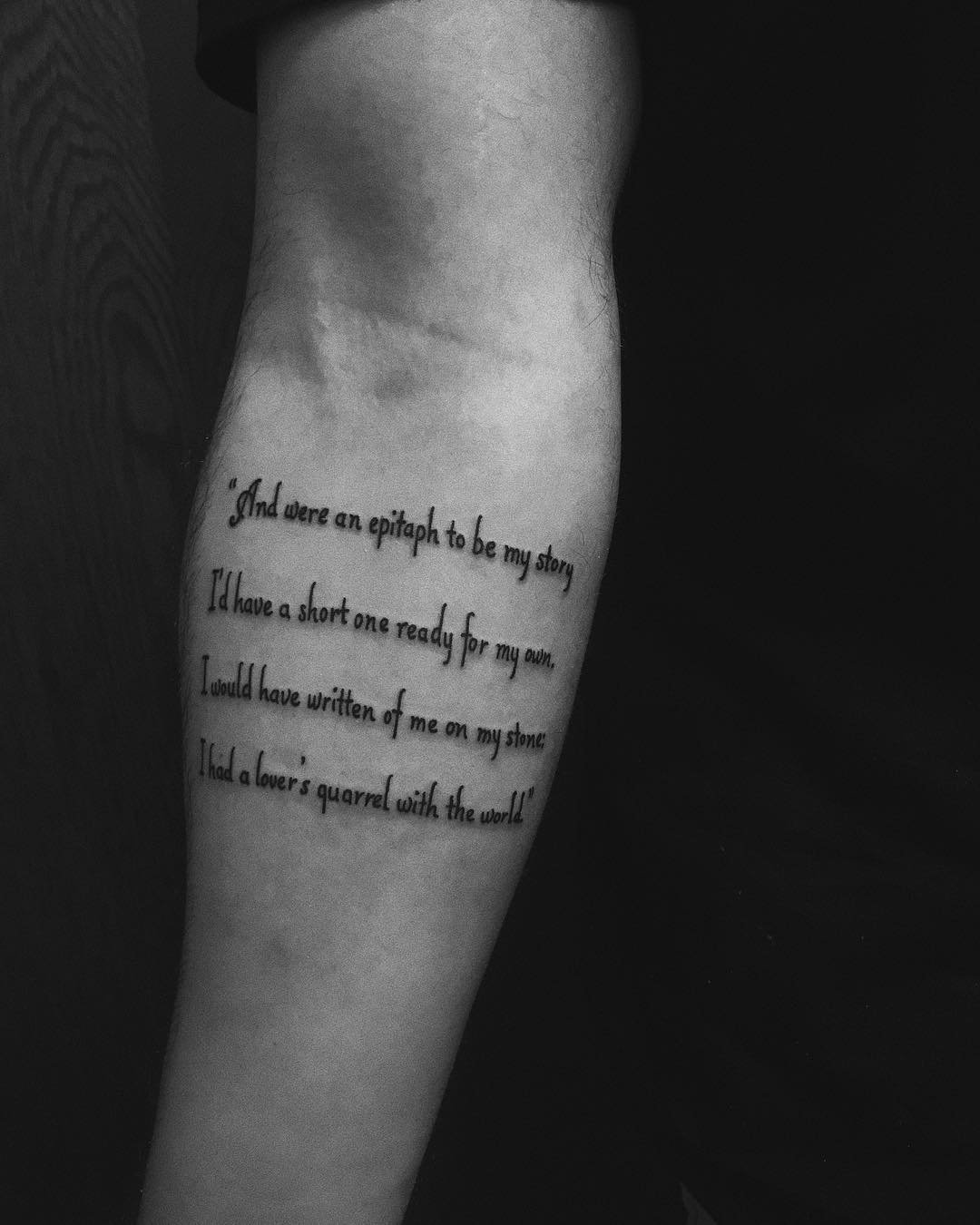 And were an epitaph to be my story I'd have a short one ready for my own. 
I would have written of me on my stone: I had a lover's quarrel with the world.
– "The Lesson for Today" by Robert Frost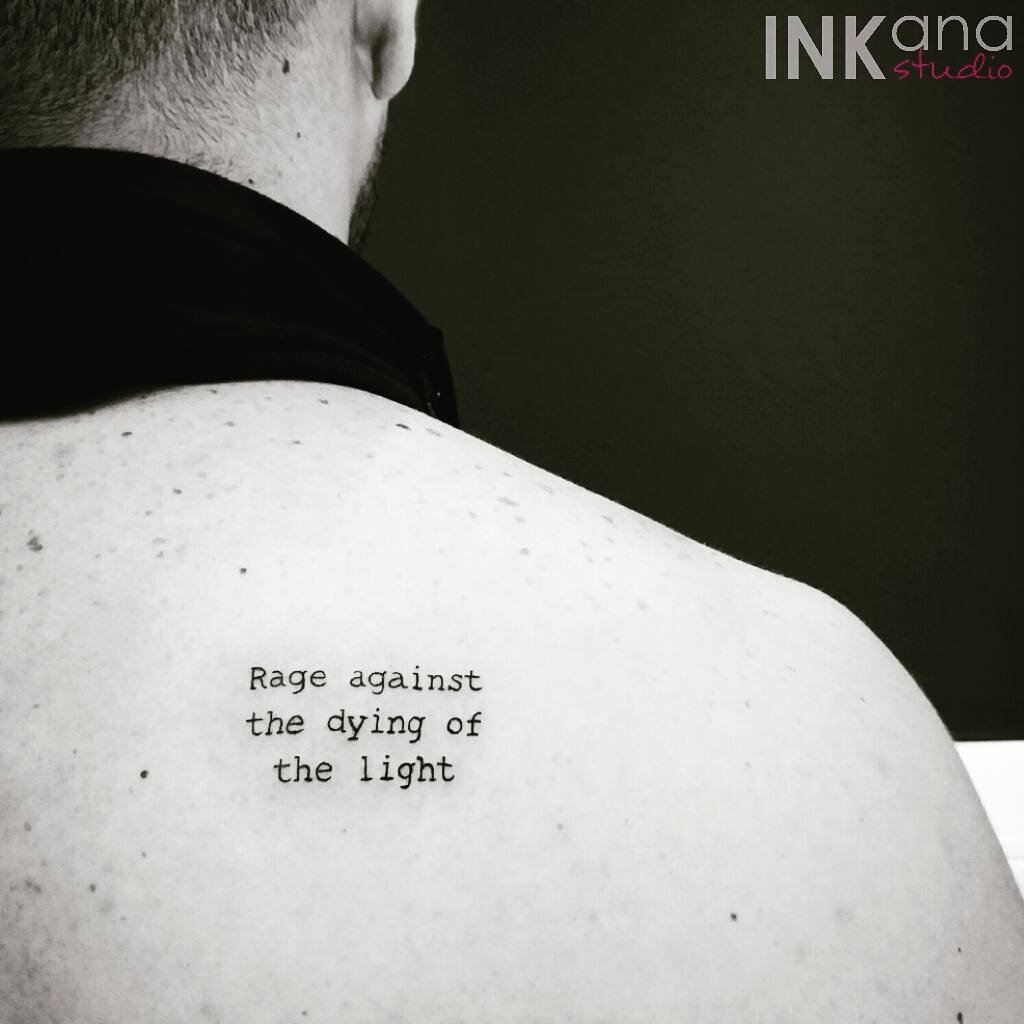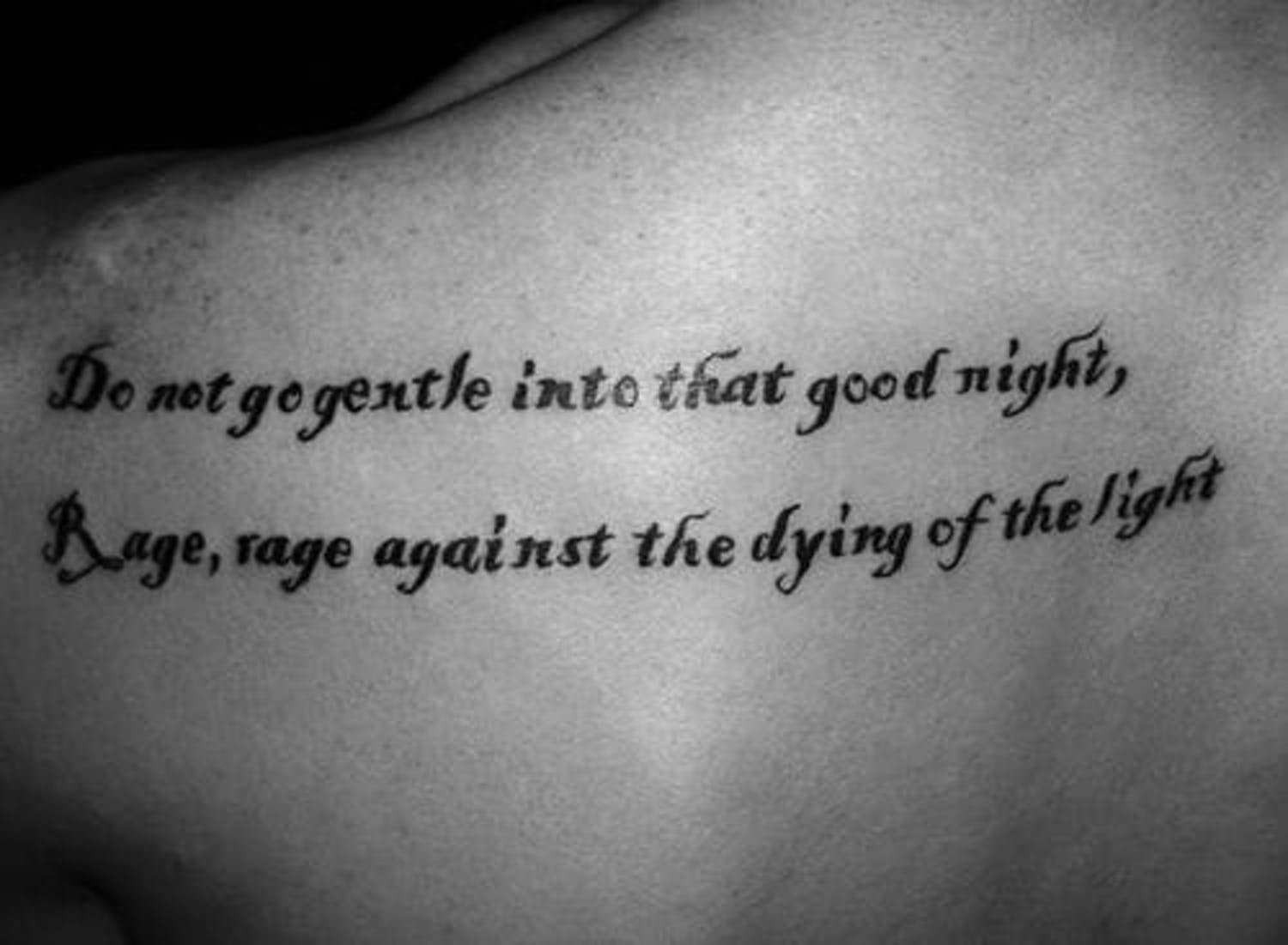 Do not go gentle into that good night
rage against the dying of the light
"Do not go gentle into that good night" by Dylan Thomas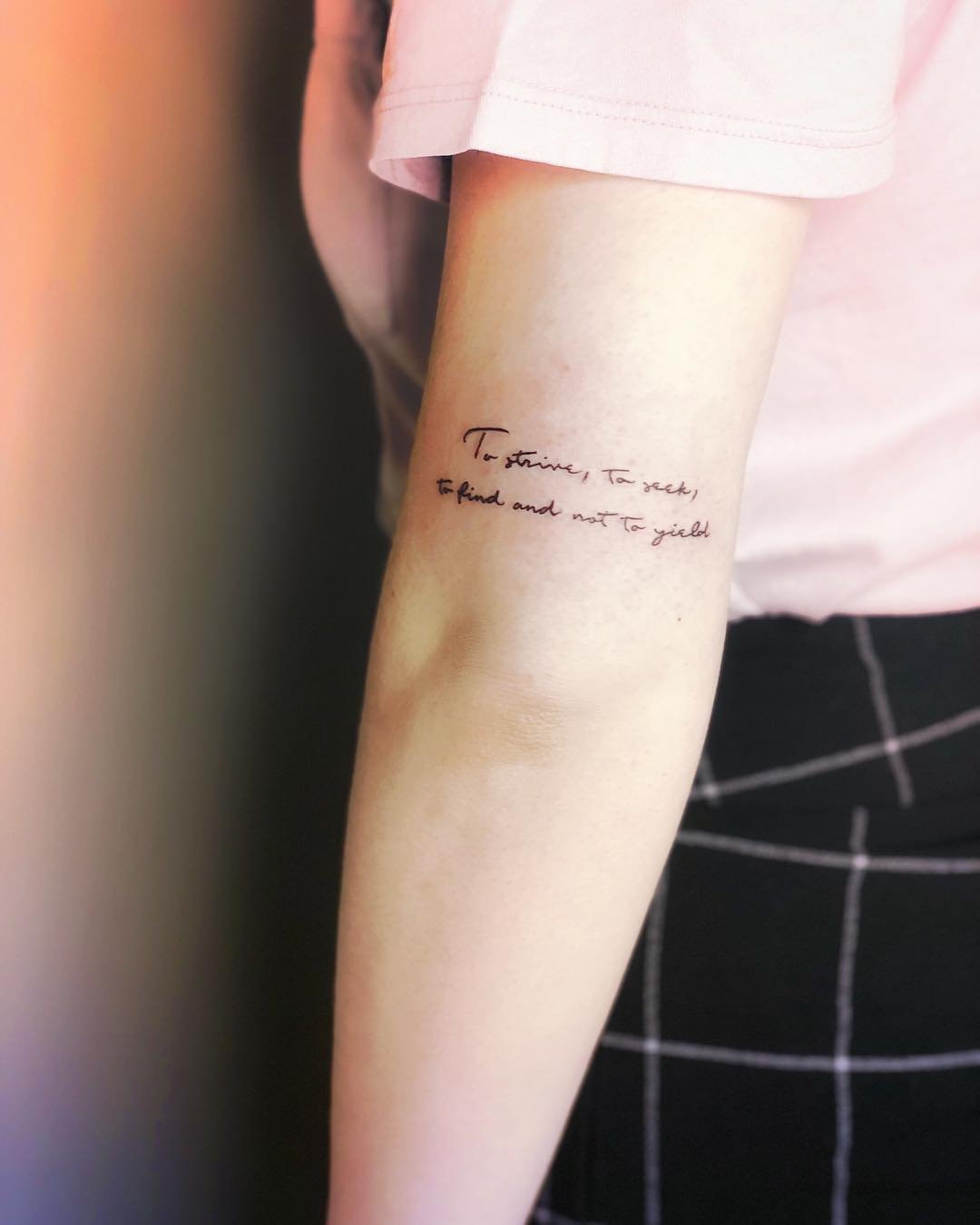 to find and not to yield.
"Ulysses" by Alfred, Lord Tennyson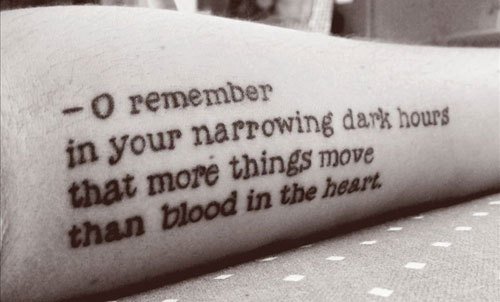 O remember
in your narrowing dark hours,
that more things move
than blood in the heart.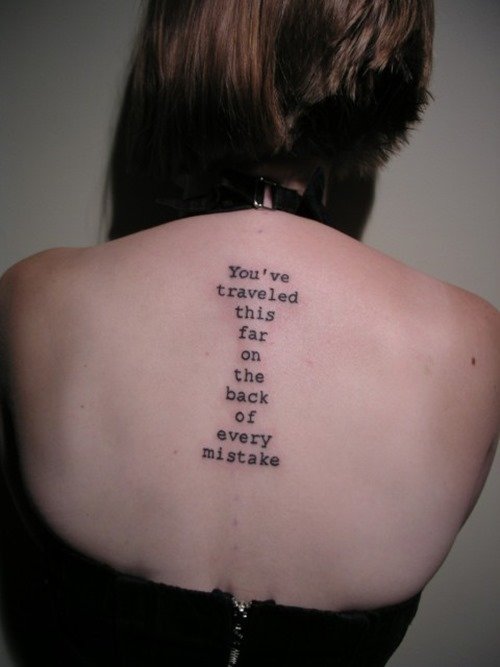 You've traveled this far on the back of every mistake.
"AntiLamentation" by Dorianne Laux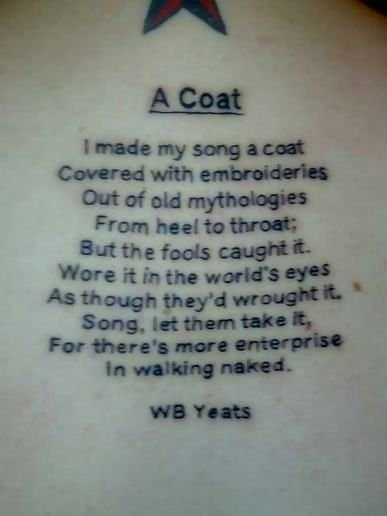 I made my song a coat
Covered with embroideries
Out of old mythologies
From heel to throat;
But the fools caught it,
Wore it in the world's eyes
As though they'd wrought it.
Song, let them take it
For there's more enterprise
In walking naked.
"A Coat" by William Butler Yeats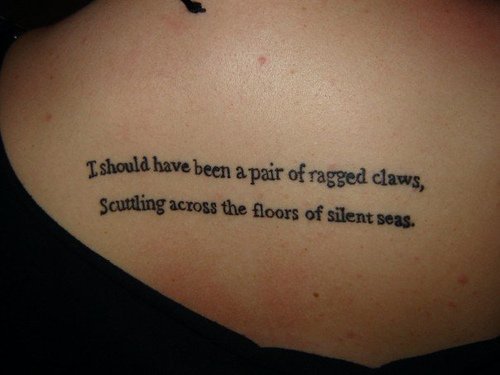 I should have been a pair of ragged claws. 
Scuttling across the floors of silent seas.
"The Love Song of J. Alfred Prufrock" by T. S. Eliot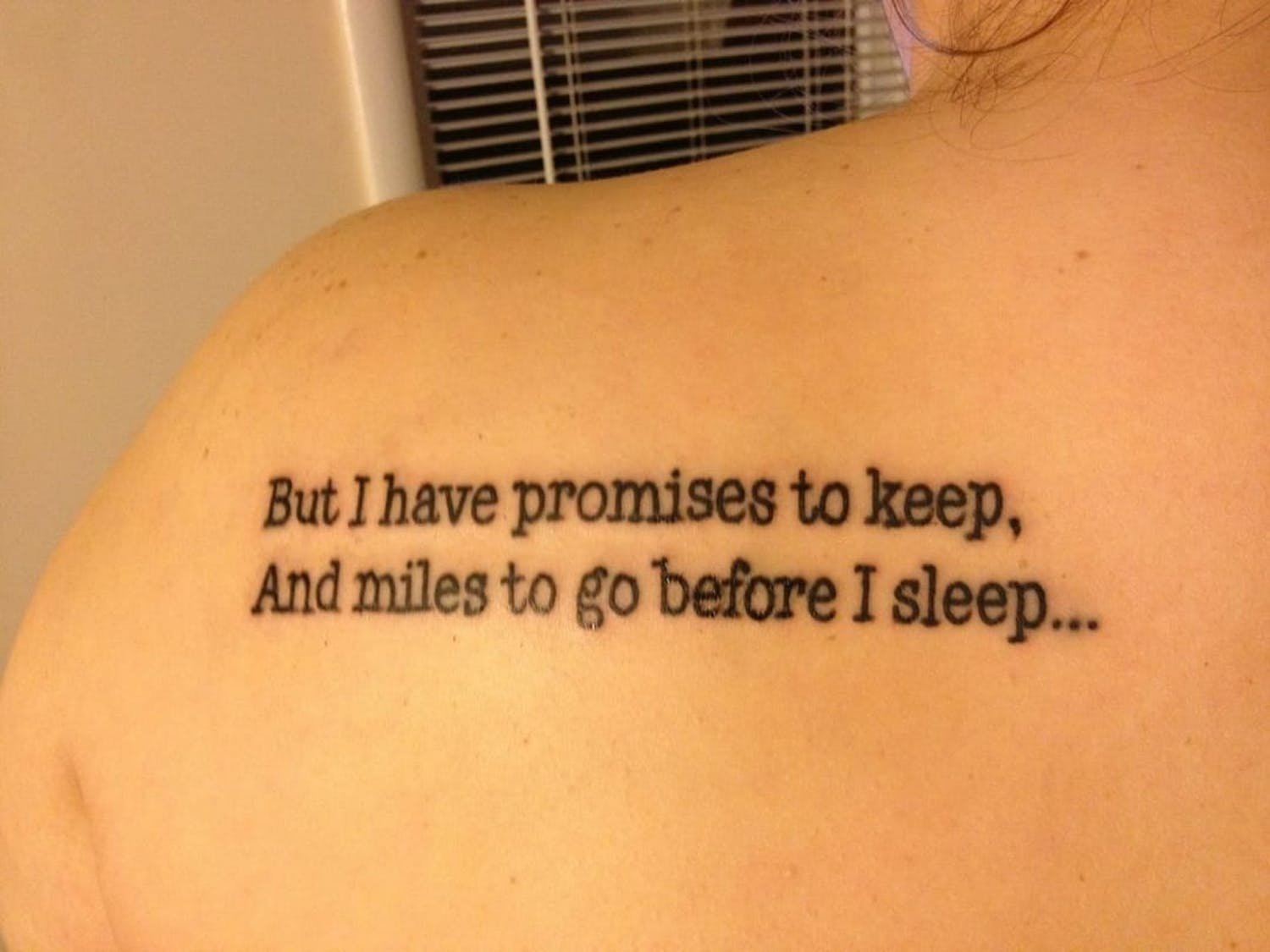 But I have promises to keep,
And miles to go before I sleep.
"Stopping by Woods on a Snowy Evening" by Robert Frost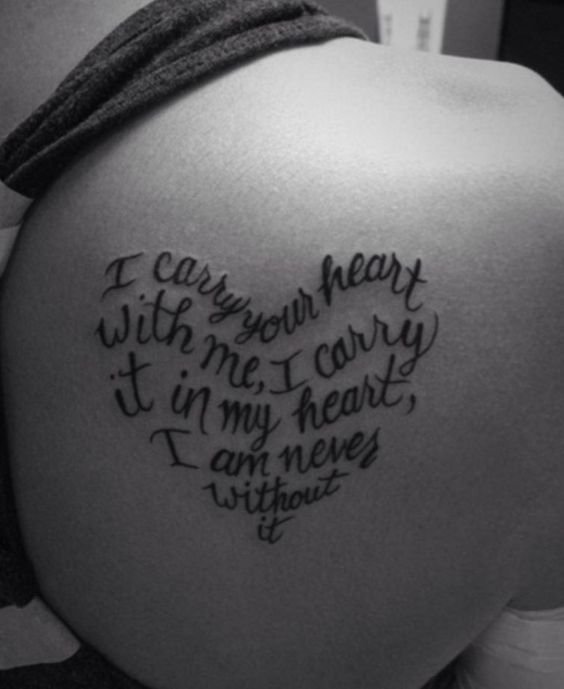 I carry your heart with me (I carry it in
my heart) I am never without it
"I carry your heart with me (I carry it in)" by E. E. Cummings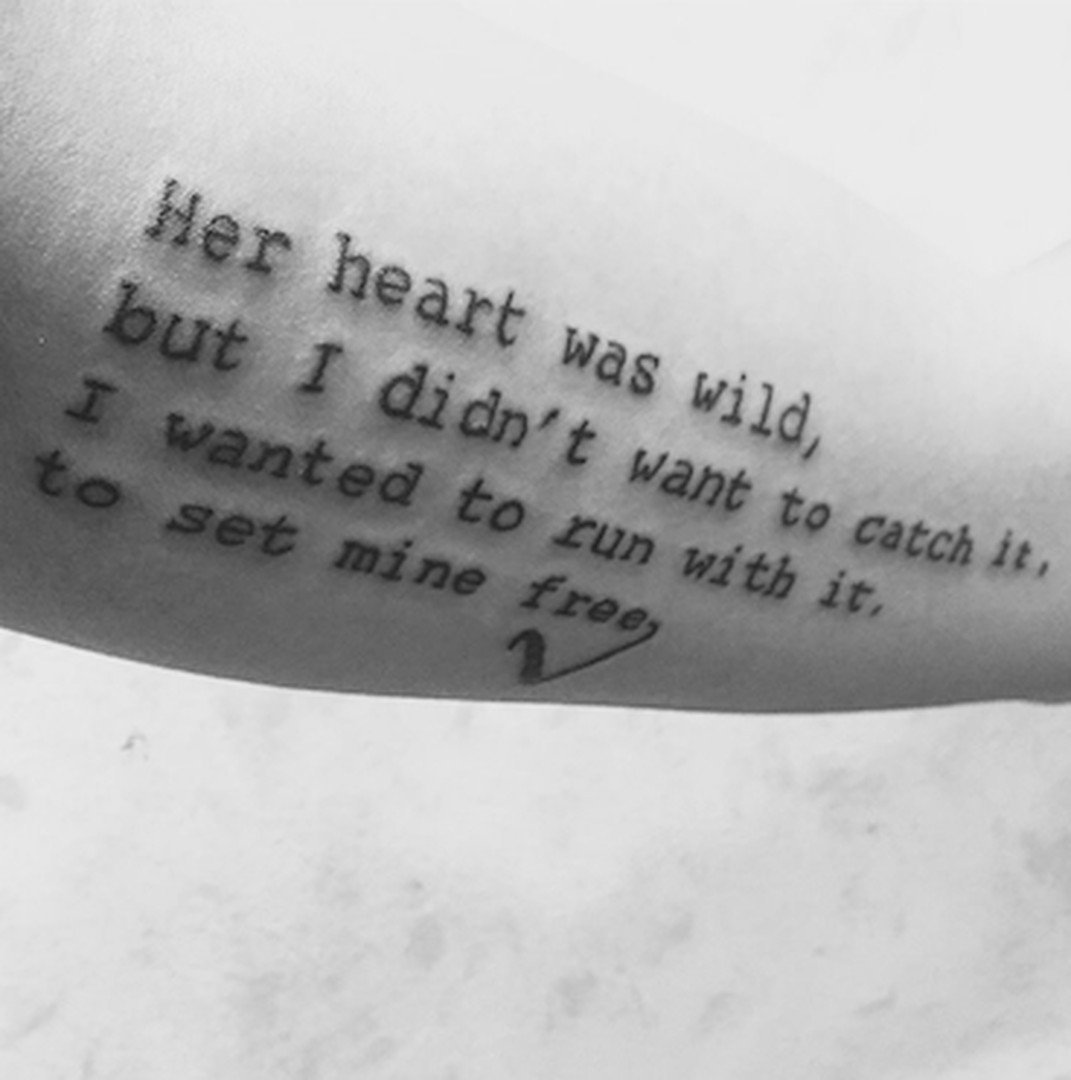 Her heart was wild
but I didn't want to catch it
I wanted to run with it
to set mine free.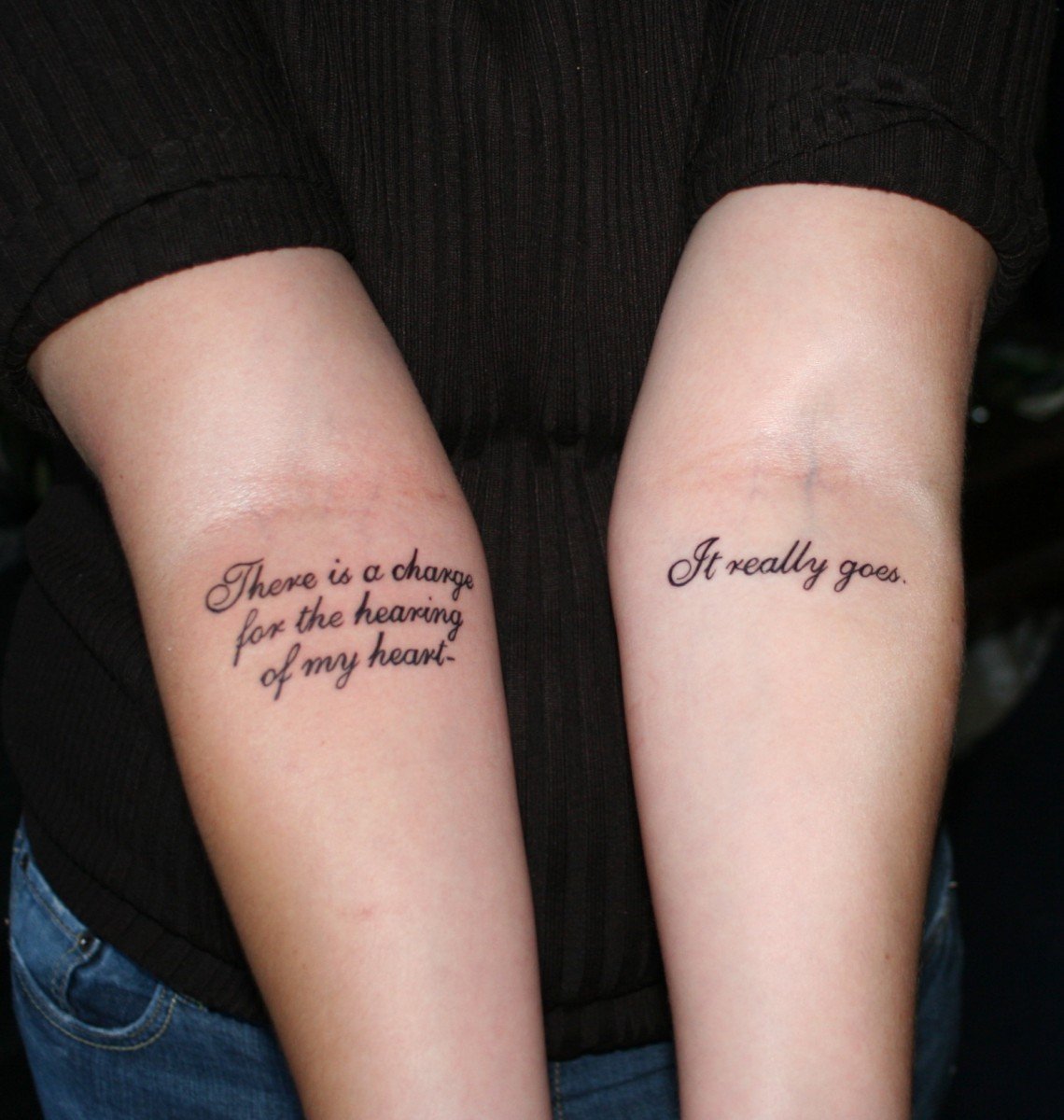 There is a charge
For the hearing of my heart——
It really goes.
Lady Lazarus by Sylvia Plath