The Internet is an incredible platform when it comes to interacting with people and Anand Mahindra, the chairman of Mahindra Group, makes the best use of Twitter in making generous contributions to the people in need. 
Here are some times when Anand Mahindra combined his own power with that of the internet to help people achieve their dreams.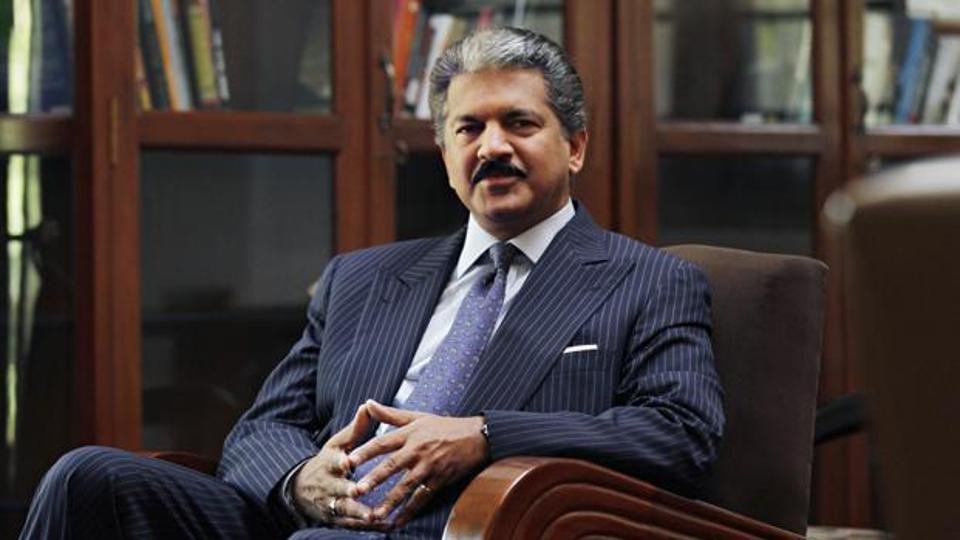 1. When he helped a Mangalore woman expand her food truck.
In 2015, when her family was going through an extreme financial crisis, 34-year-old Shilpa took out ₹1 lakh deposit that she had kept for her son's education and bought a Mahindra Bolero pick-up truck. She converted it into a food-truck and started selling North Kannada delicacies.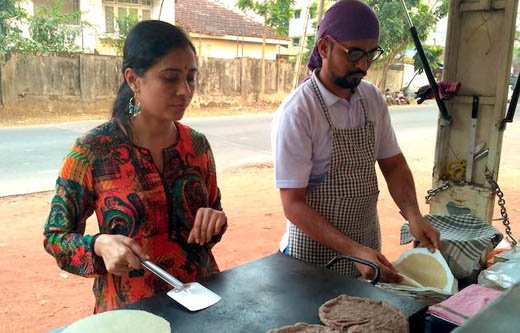 This was the time when someone from her locality tweeted the picture of 'Halli Mane Rotties' to Anand Mahindra and the noble businessman offered to help Shilpa expand her business! 
A terrific story of entrepreneurship to end the week with.At Mahindra,we call this a Rise story. Am so delighted the Bolero played a small role. Can someone reach her & tell her I will personally invest in her expansion by supplying a Bolero for the second outlet she's planning? https://t.co/1J4fcLxdUg

— anand mahindra (@anandmahindra) December 29, 2017
2. When he gifted a mini truck to the man who had modified his auto into a 'Scorpio'.
A Twitter user had tweeted to Mahindra a photo of an auto, whose rear was modified to look like Mahindra Scorpio.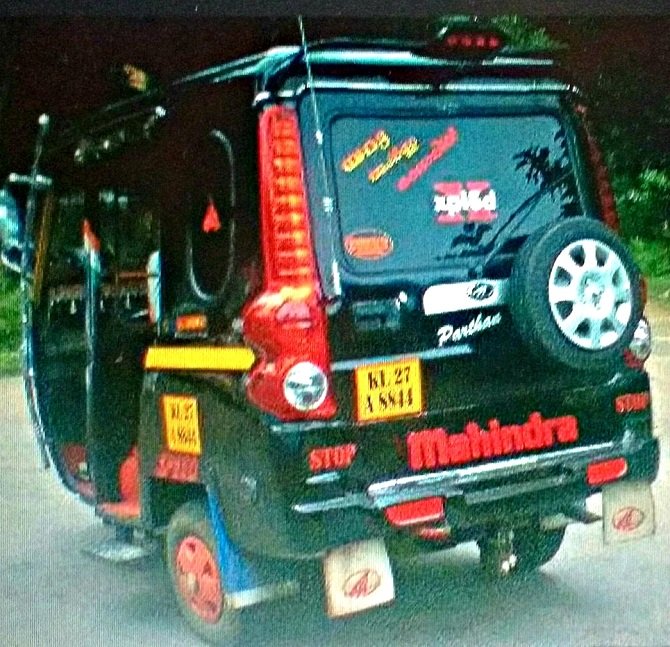 Anand Mahindra was so impressed by the creativity that he decided to buy that auto for his company's museum. 
Iconic. A way to 'Rise.' Thanks for sharing this.Can you help locate him? I'd like to buy it for our museum & give him 4 wheels in return.. https://t.co/uwQ5wYcDpW

— anand mahindra (@anandmahindra) March 19, 2017
The business magnate then gifted the man a brand new Supro, Mahindra's small commercial four-wheeler.
Here's Sunil, the proud owner of the 3 wheeler 'Scorpio', now a happy owner of a 4 wheeler. All thanks to you twitterati! (2/2) pic.twitter.com/5nb12j2dnj

— anand mahindra (@anandmahindra) May 3, 2017
3. When he helped a cobbler by getting a brand new kiosk designed for him.
Anand Mahindra had received a photograph of a cobbler via WhatsApp who advertised himself as the doctor of 'hurt shoes'.  
Mighty impressed with his marketing skills, Mahindra asked if someone could locate him.
His team in Haryana finally found the man and he's now going to get his own kiosk! 
Recall my tweet about Narseeji,the cobbler?Our team in Harayana met him&asked how we could help.A simple&humble man.Instead of asking for money,he said he needed a good workspace. I asked our Design Studio team from Mumbai to design a kiosk that was functional&yet aesthetic.(1/2) pic.twitter.com/Oefr69yAy1

— anand mahindra (@anandmahindra) April 28, 2018
4. When he gifted a Mahindra Thar honouring a Paralympian's achievements.
When Twitterati inundated Anand Mahindra with requests to give a car to Paralympian Mariyappan Thangavelu who had won a gold medal in the high jump event at Rio Paralympics, he didn't disappoint them and gifted him a Mahindra Thar. 
But am adding a gift of ₹10lacs from my personal a/c.His paralympian Gold was achieved against higher odds. His was a #Rise moment (2/2)

— anand mahindra (@anandmahindra) September 12, 2016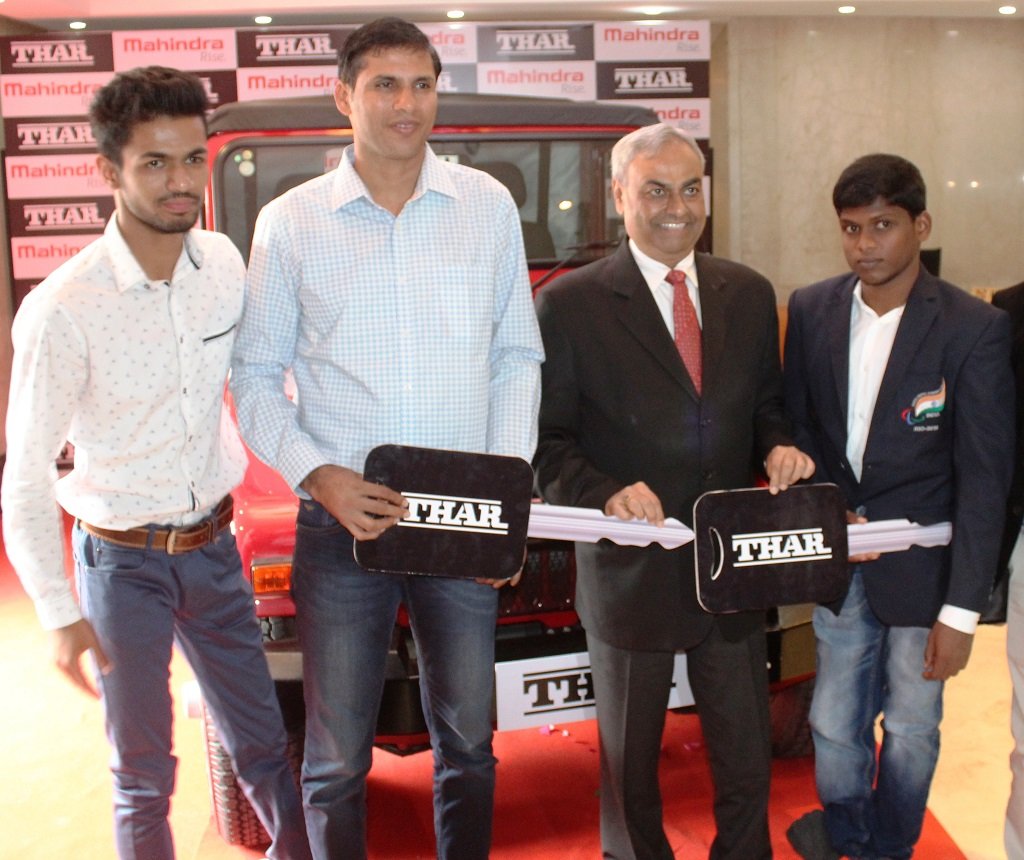 5. When he helped the internet's favourite Idli Amma register a piece of land in her name, to help set up a whole new house and kitchen. 
80-year-old Idli Amma became famous for selling idlis at just Re 1 for 30 years, even during the lockdown. And when her story went viral, Anand Mahindra stepped in to "invest" in her business and offer her help. 
🙏🏽 to the @MahindraRise team for understanding from Kamalathal how we can 'invest' in her business. She said her priority was a new home/workspace. Grateful to the Registration Office at Thondamuthur for helping us achieve our 1st milestone by speedily registering the land (2/3) pic.twitter.com/F6qKdHHD4w

— anand mahindra (@anandmahindra) April 2, 2021
The Mahindra @life_spaces team will soon start the construction as per Kamalathal's requirement. Once again thanks to BharatGas Coimbatore for providing her a continued supply of LPG. (3/3) pic.twitter.com/NO6YtWr9b5

— anand mahindra (@anandmahindra) April 2, 2021
6. When a couple exhausted their personal savings, amounting to Rs. 4 lakhs, to provide rations to people during the lockdown, Anand Mahindra offered to compensate the couple financially. 
Couldn't bring myself to swipe down after seeing this.Don't know many people-wealthy or otherwise-who'd donate their home savings for a cause. If the @timesofindia journalist who covered this vouches for its accuracy,it'll be my privilege to compensate the couple for their loss. https://t.co/Rn8pyv6S5l

— anand mahindra (@anandmahindra) July 24, 2020
7. When he decided to fund the education of Aseesh Parihar, the son of daily wage labourer Shobharam. 
Shobharam had cycled 106 km to help his son take his Class 10 supplementary exams, and his story had gone viral on social media. On hearing about the efforts, Anand Mahindra called Shobharam a "heroic parent" and offered to fund his child's education. 
A heroic parent. One who dreams big for his children. These are the aspirations that fuel a nation's progress. At @MahindraRise we call it a Rise story. Our Foundation would be privileged to support Aseesh's further Education. Could the journalist please connect us? pic.twitter.com/KsVVy6ptMU

— anand mahindra (@anandmahindra) August 20, 2020
What a humanitarian!