The decade is coming to an end – looking back at it, so much has changed for the better – men today wear pink, men dance and men wear make-up – unapologetically. But one thing they stop themselves from doing, is showing their vulnerabilities. Years of conditioning has made us believe that what it means to be a man is only associated with the word strong. Crying is seen as a mark of weakness, but it takes real strength to show vulnerability and emotions – to express our pain through tears, you need to be #ManEnough.

So, what happens when men actually shed tears? People talk. People judge. People pass snarky comments as if it's something drastically wrong and unnatural. Remember, when the ISRO chief K Sivan broke down in front of Prime Minister Modi? Right there, we witnessed a man unafraid to be man enough. 
It's time to end this right here and talk about how normal it really is for men to cry – and be their human selves. 
Gillette, with their latest ad film launched on International Men's Day, is breaking this stereotype through the real-life story of Lt Col M K Sinha SM (Retd) and his father. We need to this cycle to stop so that men of tomorrow – discover a better definition of strength.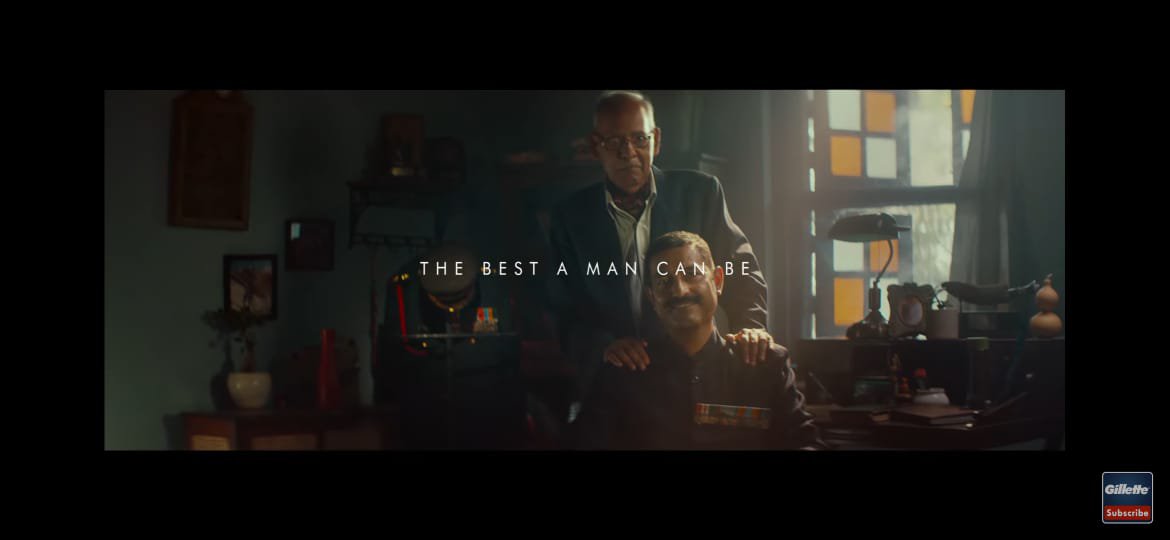 It doesn't stop with just one story. There are other men too, other celebrities talking about the generations of conditioning that men have gone through and continue to go through.
Here are 6 men who talk about being #ManEnough while they go about #ShavingStereotypes 
Yuvraj Singh talks about turning his tears into strength and confidence. 
Sushant Singh Rajput inspires all the men out there to not be shy to cry. 
Sachin Tendulkar talks about how shedding tears in front of the whole nation made him feel human – Yes God cries too.
Rajkummar Rao tells us that it's okay to cry through the pain, the panic and it will never make you less of a man. 
Dulquer Salman says that despite people saying that men don't cry, he strongly disagrees. 
Gillette has embarked on this journey to change the narrative around the conventional ideas of masculinity and what it is to be man enough. What these men have to say about the social conditioning that they have gone through, stands testimony to the fact that a change is much needed. 
In association with
Gillette