A mob in South Kashmir's Anantnag district on Thursday set ablaze the house where 22 year-old Hizbul Mujahideen commander Burhan Wani was killed on July 8.
According to this Times of India report, the mob suspected that the owner of the house, Ghulam Mohammed Shaikh, was a police informer and gave away information about Wani's whereabouts that led to the terrorist getting cornered and killed. 
Ghulam is the maternal uncle of Sartaj Shaikh, who was killed along with Wani and another terrorist in the attack.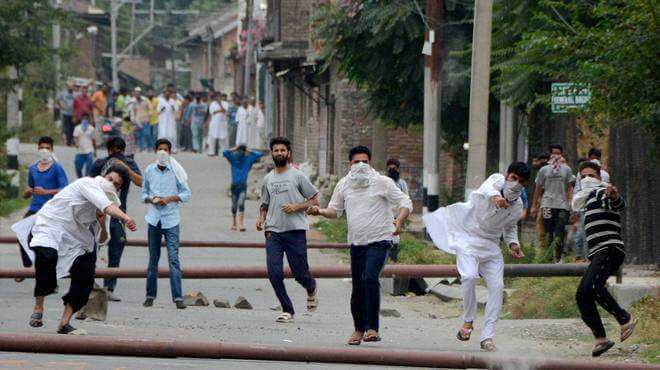 The incident took place on Thursday afternoon after rumours about the family's involvement in Wani's killing started doing rounds in Anantnag's Bumdoora and adjoining villages, following which people from across the area gathered and burned the house down, reports The Tribune.
"Fortunately, the family was not present in the house at the time of the incident," said sources, speaking to The Tribune.
The residents of the village believe that Wani was killed in a fake encounter and have set ablaze at least nine houses in the past couple of days over suspicion that the owner is involved with the police, reports TOI.
Meanwhile, curfew has been imposed in all ten districts of Kashmir in apprehension of violence during the Friday's prayers that see large gathering in the valley which has already lost 36 people in the clashes following Wani's killing.
(Feature Image Source: PTI)