Weeks after a number of Sahitya Akademi award-winning writers returned their awards in protest of the "growing atmosphere of hate and intolerance," in the country, the protest wave has now spread to other sections of intelligentsia, with artists and scientists, in separate petitions on Tuesday, speaking out against what they described as a systematic spread of intolerance, The Times of India reports.
The protest is being led by more than 400 members of the artist community, including painters, gallerists and curators, who issued a strongly worded statement in New Delhi on Tuesday, October 27, signed by the likes of the London-based Anish Kapoor, Padma Vibhushan winning modernist K G Subramanyan and contemporary artist Subodh Gupta.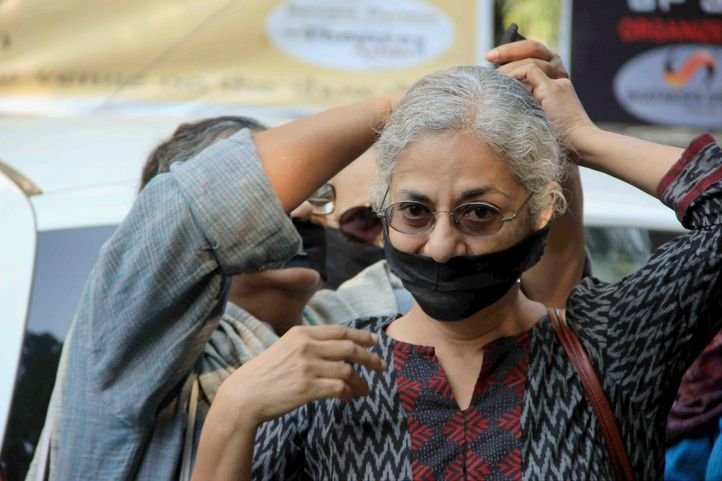 Expressing support for the writers who had returned awards and resigned positions, the group also condemned the killings of M M Kalburgi, Narendra Dabholkar and Govind Pansare, the intimidation of Tamil author Perumal Murugan, which led to him giving up the pen, and the spate of social violence in Dadri, Udhampur and Faridabad.
It referred to "contemptuous comments about the religious minorities and Dalits made by those within the government which confirm that there is little difference between the RSS-BJP mainstream and supposed 'fringe' elements'."
On the other hand, a section of scientists from key academic and research institutions compared the current atmosphere to "a nuclear bomb close to criticality" that could "explode any time and drive the nation to chaos". In an online petition addressed to the President, the group said they were joining "protest of litterateurs in awakening people and central and state governments to the dangers of not acting."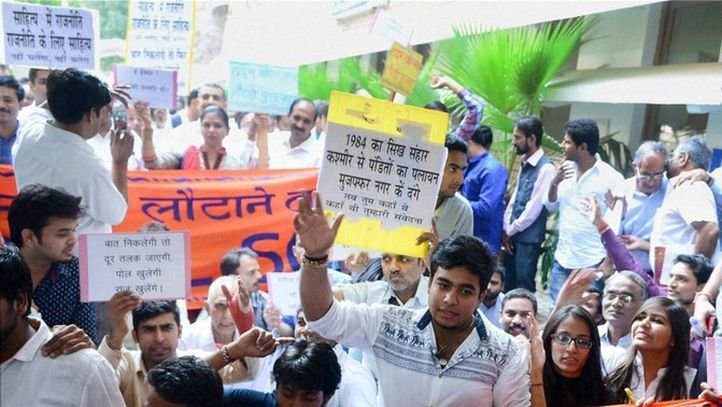 In a separate statement, Delhi artist Anjolie Ela Menon expressed alarm at "the taking over by the government of nine cultural institutions so far, including the replacement of the heads of all these nine institutions such as National Museum, IGNCA, FTII and Nehru Memorial Library. The quiet hijacking of the Lalit Kala Akademi and its five branches was ominous."
Meanwhile, renowned lyricist Gulzar has also come out in support of authors returning their Sahitya Akademi awards saying this is the only way a writer can register protest.
Gulzar, 81, said while the killing was not Akademi's fault, the authors wanted the institution to recognise and protest against the incident. "The murder that has hurt us all is somewhere the fault of the system/government… Returning the award was an act of protest. Writers don't have any other way to register their protest. We have never witnessed this kind of religious intolerance. At least, we were fearless in expressing ourselves,"Gulzar said.
Following the mounting pressure in the wake of the authors' protest, the Sahitya Akademi finally passed a unanimous resolution on Monday appealing to state and central governments to take steps to prevent such incidents and asked authors to take back the awards they had returned to protest against "rising intolerance."