You wait for weekends as soon as the week starts, take sick leaves on the days you just don't feel like working and sometimes to make the long weekend longer so that you can soothe your wandering heart. But, what if, you didn't take any leave at all? Would it be more rewarding than the sweet chutti that you longed for?
Well, I don't know about you, but it definitely paid off for Burger King employee, Kevin Ford, who didn't take even a single leave for his entire 27 years working there, but no thanks to Burger King.
Kevin Ford first went viral last year when a video of his started making rounds on the internet. The video showed him opening a gift bag, which contained a movie ticket, snacks, a Starbucks drink, two pens, two lighters, and a couple of keys, for not missing a single day of work in 27 years.
People were moved by this clip, but also a bit frenzied as the reward didn't equate to the deed. So, in his honour, a GoFundMe was set up. It initially was for a couple of dollars to help pay for him to visit his grandchildren in Texas, but has overblown since taking it to over $400,000, or around ₹3.27 crores.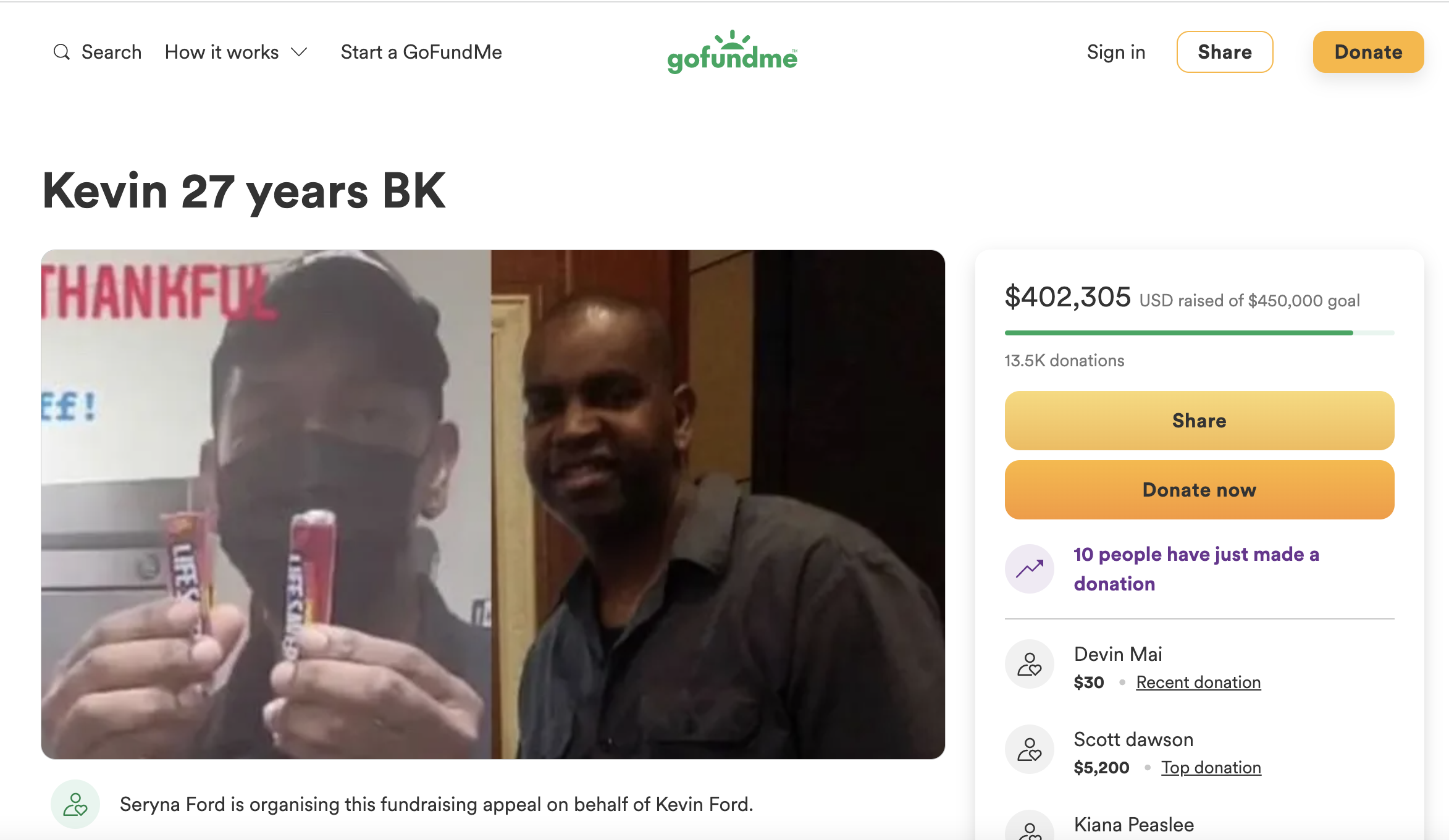 The fundraiser was started by his daughter, Seryna Ford, the description of which read, "Hi, My name is Seryna. The man in that video is my father. He has worked at his job for 27 years and yes, he has never missed a day of work. He originally began working at this job as a single father when he gained custody of me and my older sister 27 years ago…"
Thanks to the kindness of the internet, Kevin Ford is now set for his retirement. Sometimes the internet is actually a wholesome place.