The 17th Lok Sabha Elections ended in a resounding success for BJP, and consequently, Narendra Modi was sworn in as the Prime Minister for a second term. 
In the new cabinet introduced, 22 of the 58 ministers have criminal cases registered against them. Here are the details of the cases: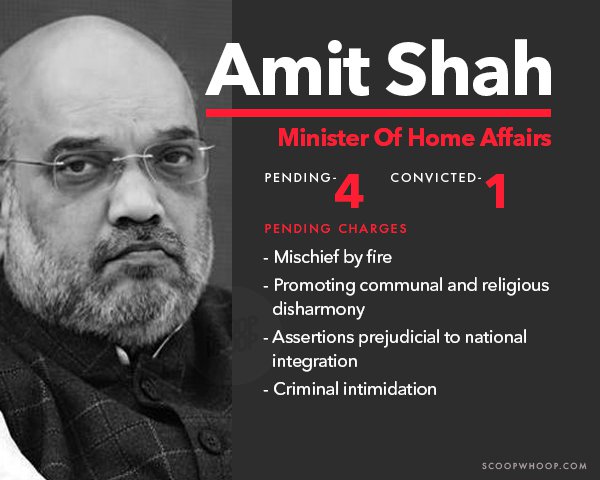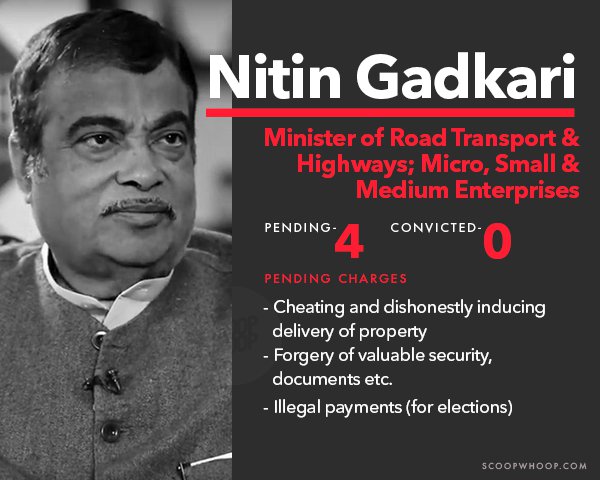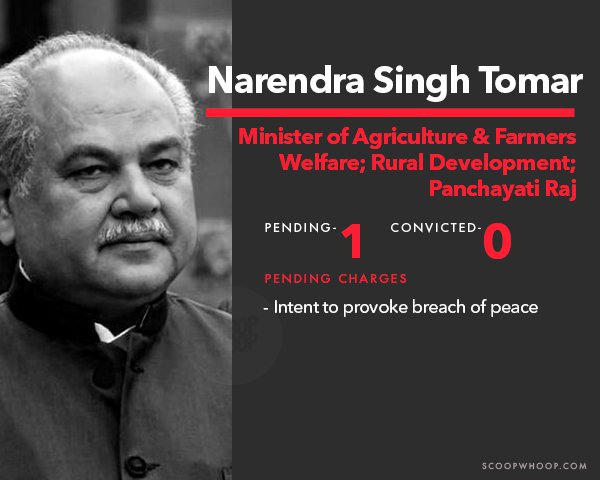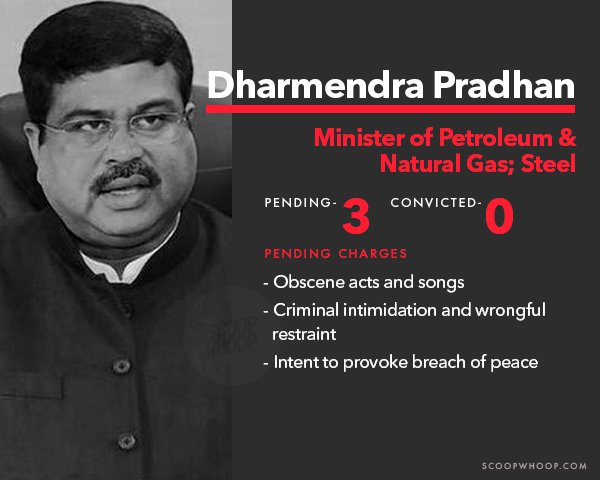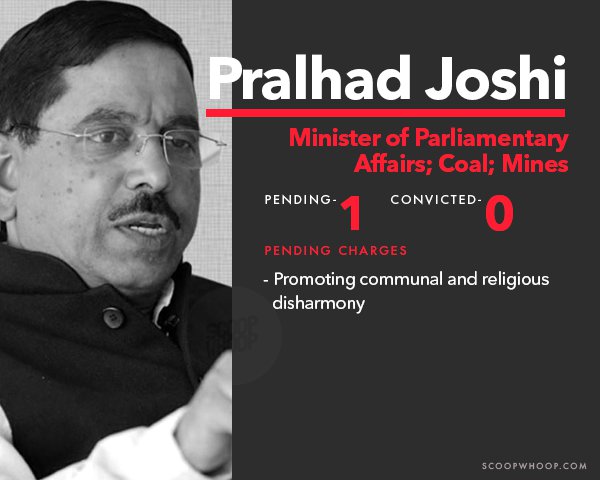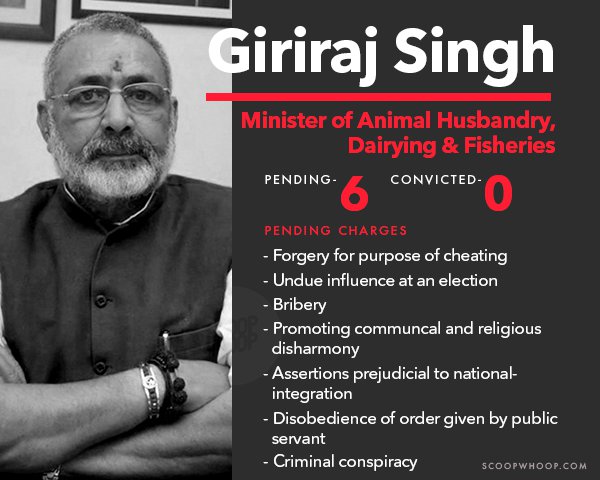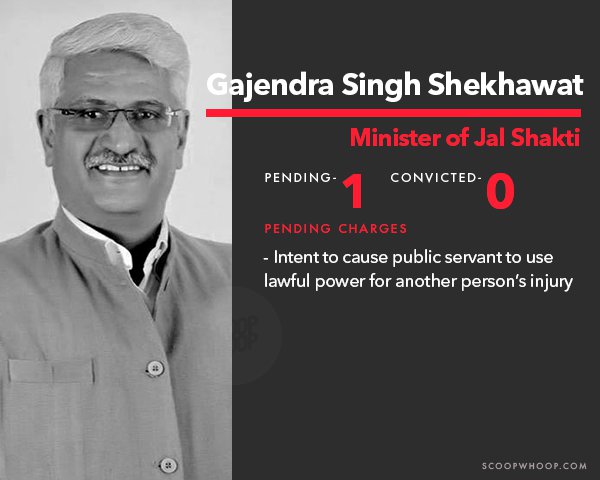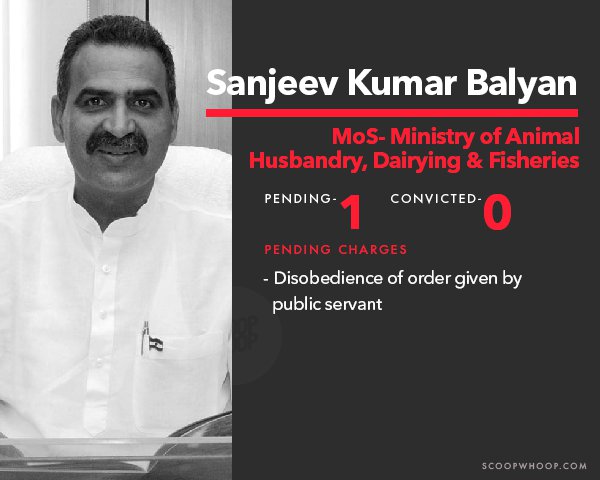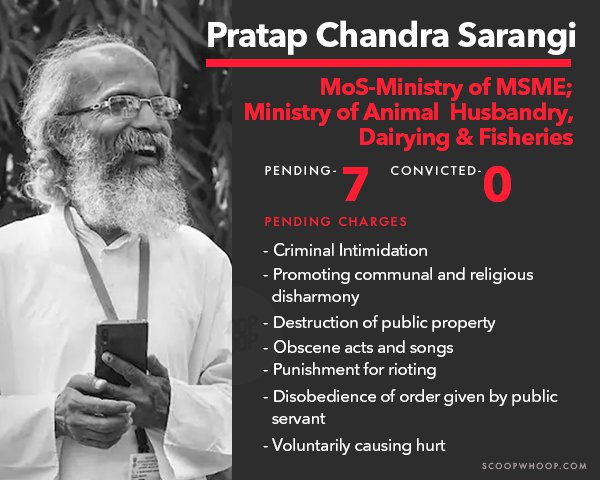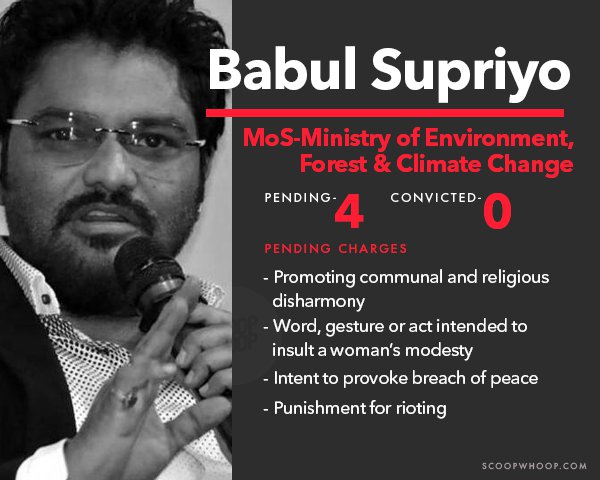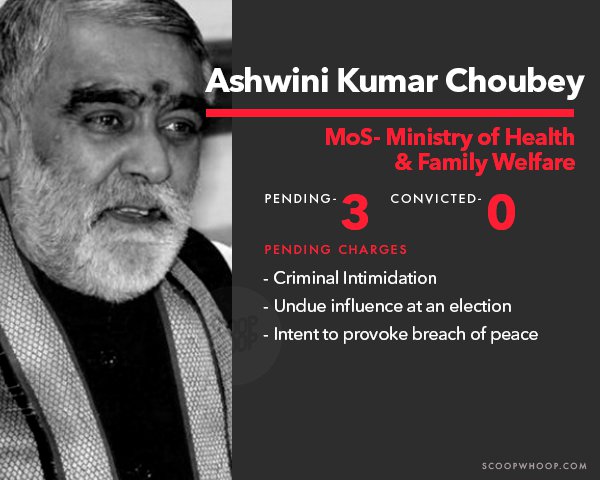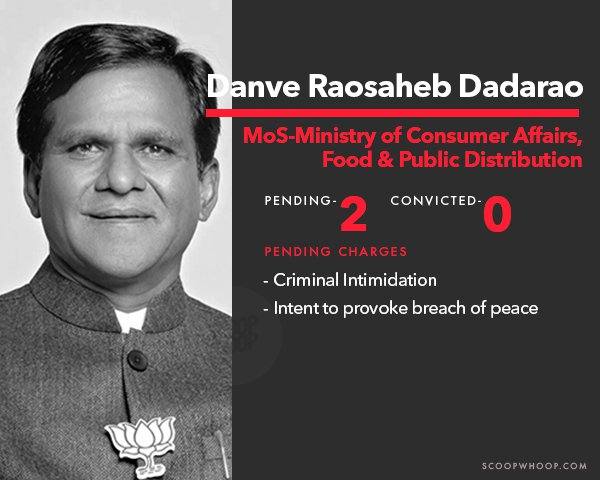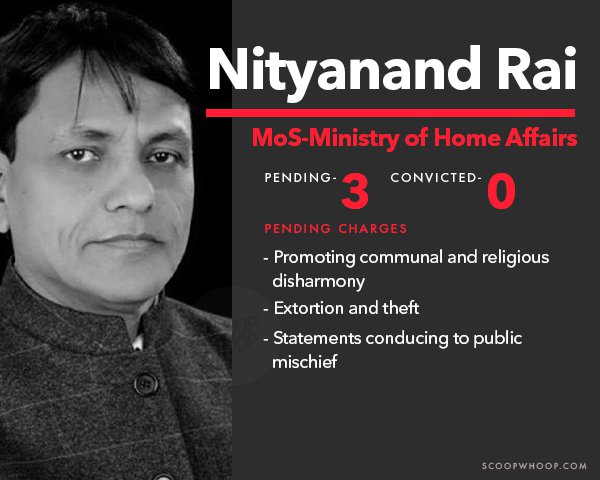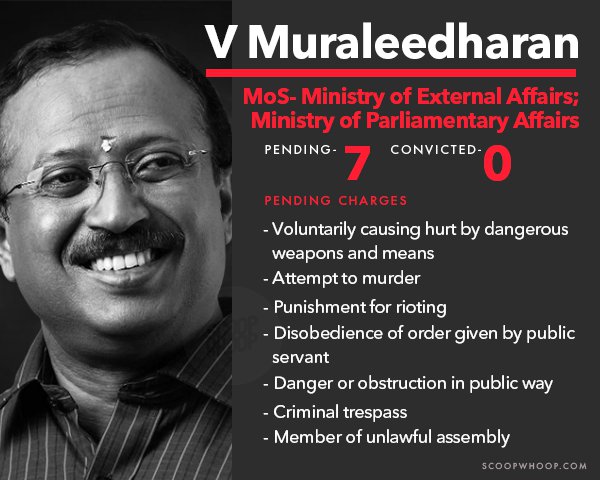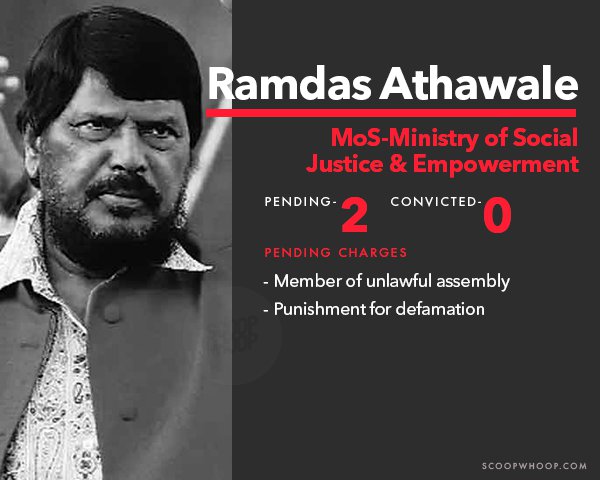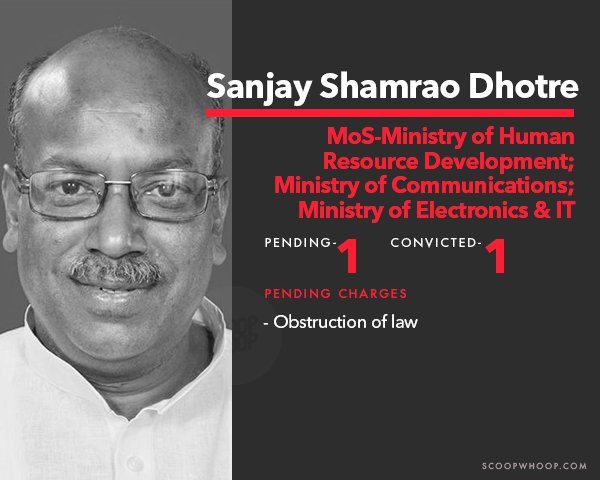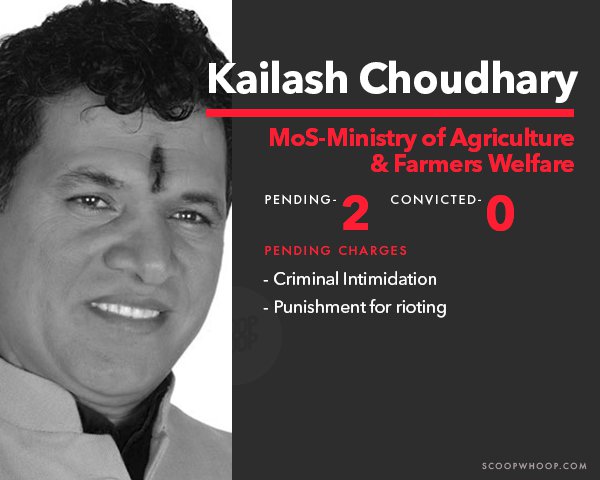 All information sourced from myneta.info.
Design credits: Saransh Singh and Nupur Agrawal