It's that time of the year, again. The much-awaited (and delayed) Delhi University admissions have finally begun.
DU colleges released their first cut-off today for the undergraduate courses. Here's what to do-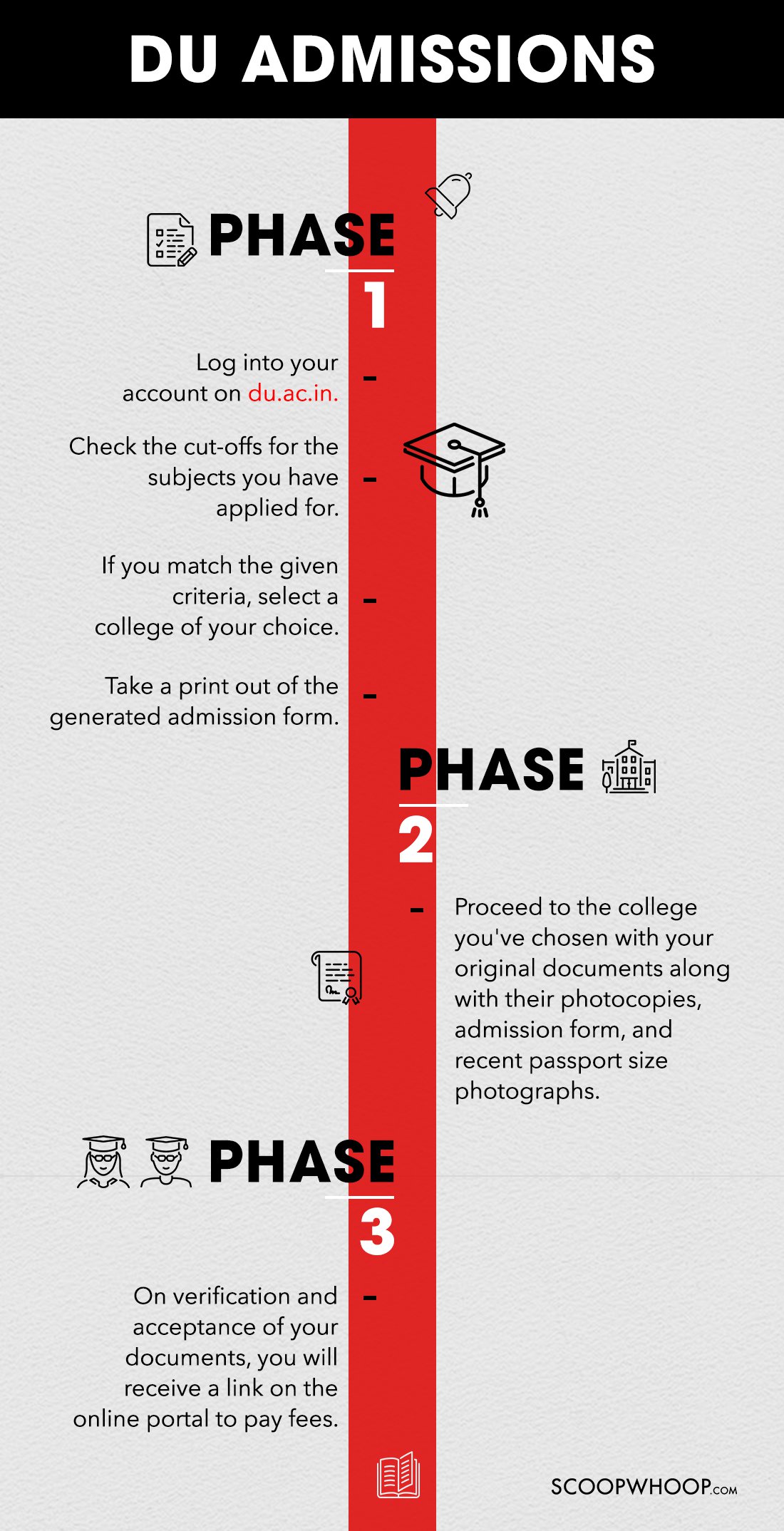 Above information is sourced from TOI.
If your percentage matches the cut-off criteria, then you need to generate the admission form by logging into your account at du.ac.in.
Then you head onto your chosen college and submit your original documents with the photocopies. 
After the documents are verified, the Head of the institution will approve your admission. After this, you'll see a link on the portal to submit your fees. It's advised to submit the fees within 24 hours of approval.
Take a print out of the fee receipt for future purposes.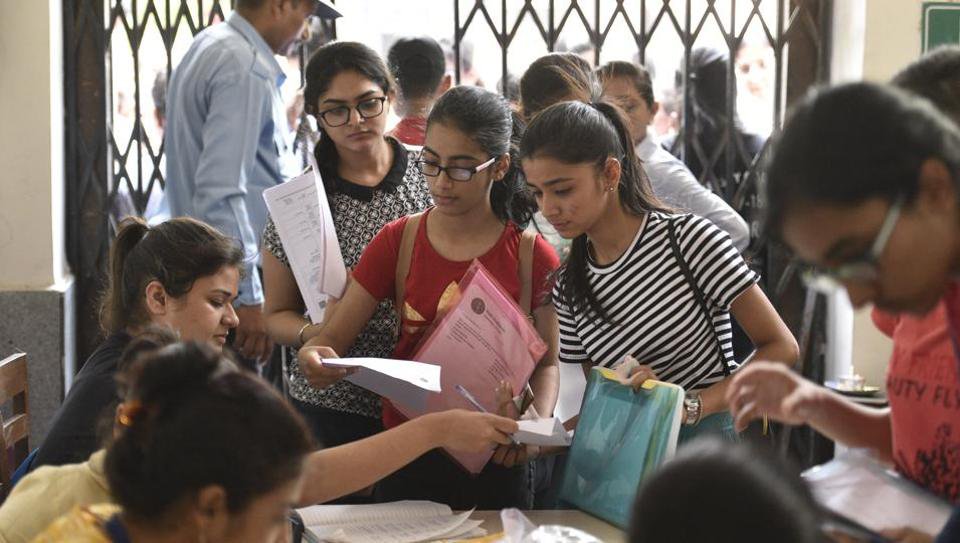 Here are all the documents you need to get admission-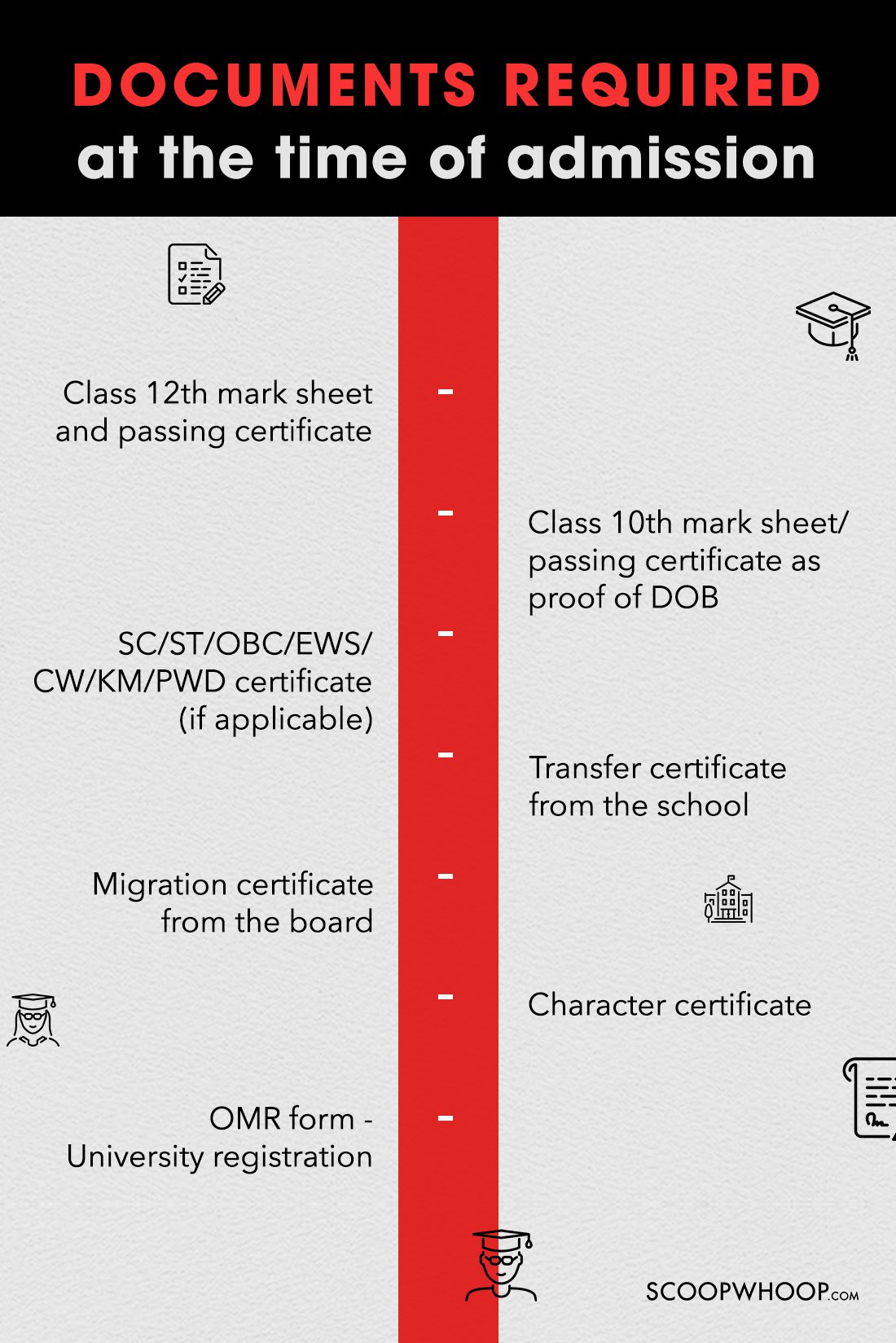 Carry two sets of photocopies of the same.
Admission timings of morning colleges are from 9 AM to 1 PM; for evening colleges, 2 PM to 6 PM.
Applicants are advised to keep a check on DU admission portal and read all the instructions carefully. Contact help desk in case of queries.
All the very best, you.