Have you ever played Candy Crush? If yes, then this is for you. While some of you might call the game boring but it is one of the most popular games that we have. The puzzle game in which users have to match candies by swapping them is, once again, all over the Internet—all thanks to legendary cricketer MS Dhoni.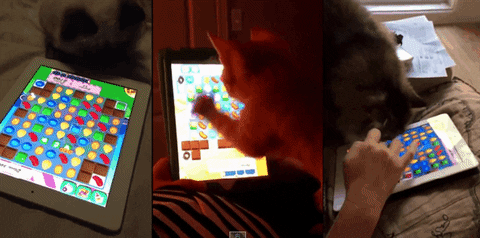 So, Dhoni, who won the IPL trophy in the recently-held tournament, was travelling on an economy flight on Sunday. Surprisingly, the CSK captain was found playing Candy Crush during his journey. And guess what? Dhoni made the game trend big time on Twitter after his video went viral.
The clip posted by @thecricketgully shows an air hostess bringing a tray of chocolates and other treats towards MS Dhoni and offering them to him. The CSK captain picks up a packet of Omani dates and keeps it with him. Interestingly, we can also see his tablet, which has the Candy Crush game open on it.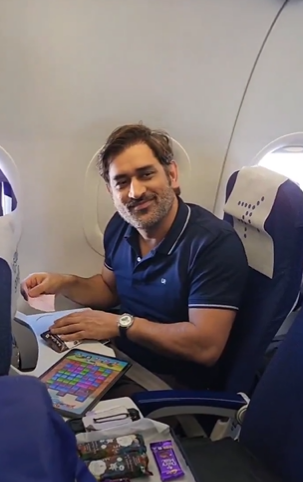 Captain Cool also gets a note along with the treats. Then, Dhoni can be seen having a brief chat with her. Later, he returns the tray to the air hostess.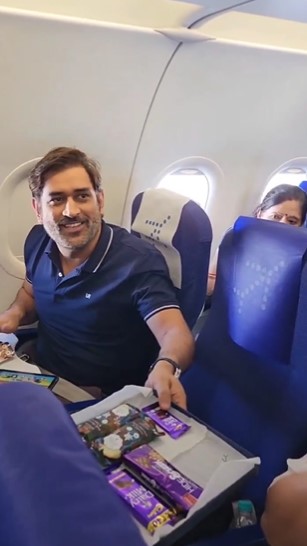 Watch the video here:
Dhoni's viral video made Candy Crush trend on Twitter and reportedly, more than 3 million people downloaded the game after watching the clip. The parody Twitter account of the game called Candy Crush Saga Official (@teams_dream) claims that the application received 3.6 million new downloads in three hours.
Check out the tweet here:
Here's how netizens are reacting to it:
Here are some more reactions:
So, are you going to download the game too?