VJ and actor Pooja Misrra, who many of you might remember for her infamous stint at Bigg Boss, has been barred from entering her own house. 
Residents of her building – in suburban Mumbai's Lokhandwala area – think she is a 'nuisance' and banned her from entering her family flat a year ago, reports Mumbai Mirror.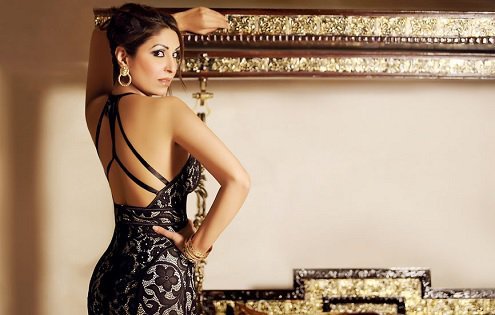 Apartment 401 in the building belongs to Pooja's Singapore-based sister, Priya. Their parents live in Pune, and Pooja has been staying in Delhi for some time.
The report says the building's managing committee took it in writing from Pooja's family a year ago, that she would not stay in that flat.
A committee member told Mirror that Pooja fought with her neighbours for no reason and even accused them of using black magic on her. In turn, Pooja told Mirror from Hong Kong that it was the residents who tortured and harassed her.
She also told The Times of India:
"My family was paranoid but how long can I run around? They don't have issues with my brother living there alone. Is it because I'm a single woman? They told my father to marry me off. How do they have the audacity?"
Pooja said she plans to take the committee members to court.
Controversy's child
As a contestant on Bigg Boss season 5 (from October 2011 to January 2012) she was known for her hysterics and wild accusations. In 2012, her fellow contestant Pooja Bedi filed a defamation complaint against Pooja over some derogatory remarks.
She was also later caught on camera manhandling the hotel staff at Taj Dwarka. It was reported that she was leaving the hotel without paying for items she had broken in the room. When confronted, she allegedly kicked a security guard and slapped him.
In October, she allegedly also beat up a store staff member in Delhi's Karol Bagh area. While she claimed she had been sexually harassed, there was no substance found to the claims later.