'Money isn't everything'. We have heard this phrase from our parents quite a lot of times in our lives. Why? So that we understand the value of relationships, life, and more. If you are someone, who gets constantly upset about his or her father's job 'coz log kya kahenge? then you must read this.
We found an inspirational story of a Bihar woman acknowledging her father's contribution in supporting her dreams on Twitter. It will surely make you believe that money isn't really everything.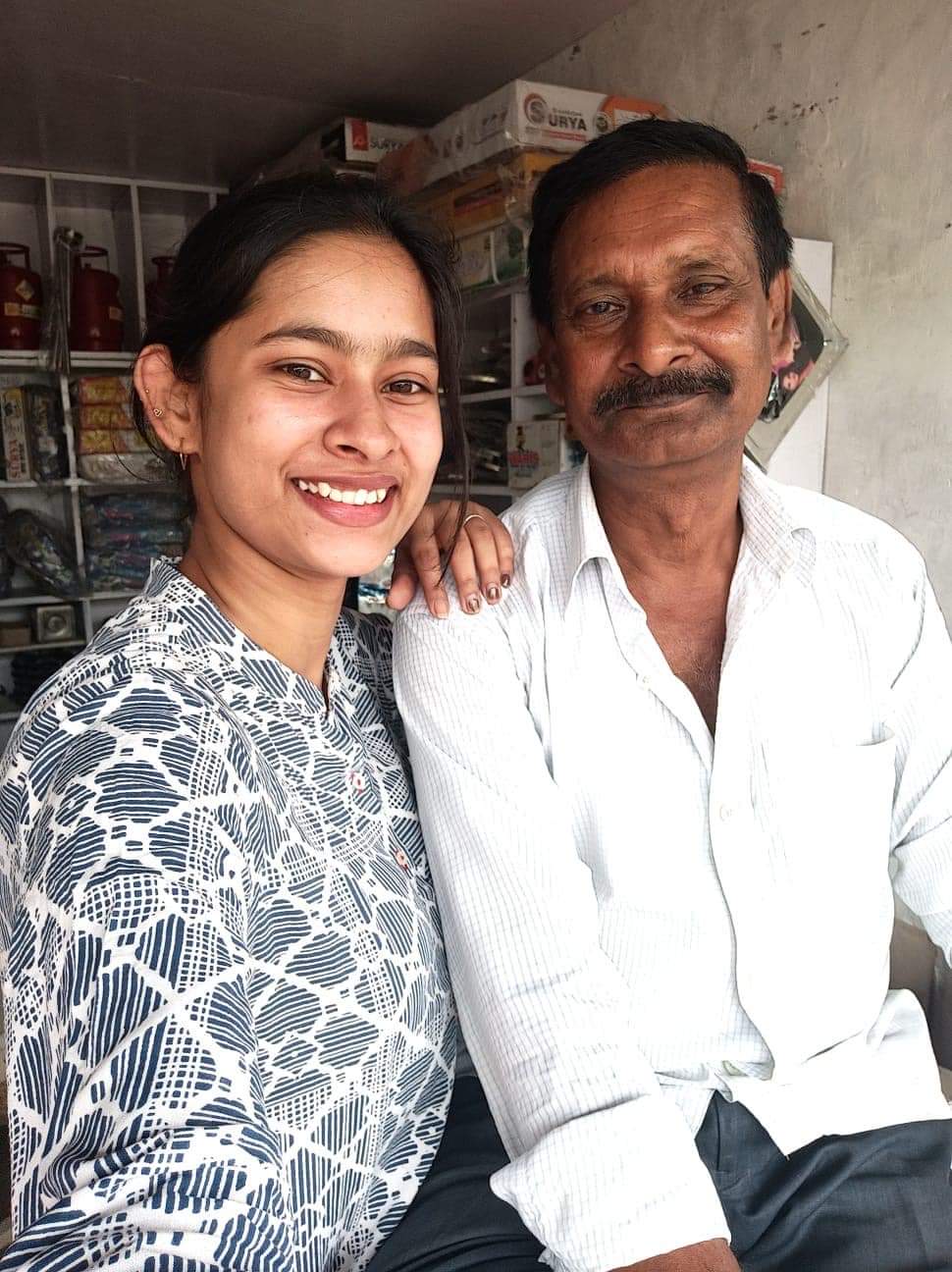 This Twitter thread will make your heart shed tears of joy.
The thread shared by @cinemapuram, features a picture of Prachi Thakur, a TEDX speaker posing with her father, a betel shop owner who earlier used to fix gas stoves and cookers.
The story in Prachi's words goes like:
1. "As a kid, I felt ashamed of my father. He worked at a small shop on the side of the road, fixing people's gas stoves and cookers."
2. Prachi shared how she would survive on "roti, onions, and aachaar" in a kachcha house. Her mom sewed clothes for her family to sustain.
3. Prachi was once asked to write an essay on 'family' and wrote, "Bauji is a businessman and Amma is a tailor." She was later shamed by a boy about her father's profession.
4. This made Prachi cry, however, her father told the girl that 'money is not everything in life'.
5. While Prachi didn't understand the value of his words, father kept defended their relatives who would call her "too loud" and "too into studies".
Read more about her story here:
Twitter is loving this heartwarming story:
Prachi Thakur, who is also a Diversity Trainer and Researcher, had shared this story on her Linkedin handle a few months ago.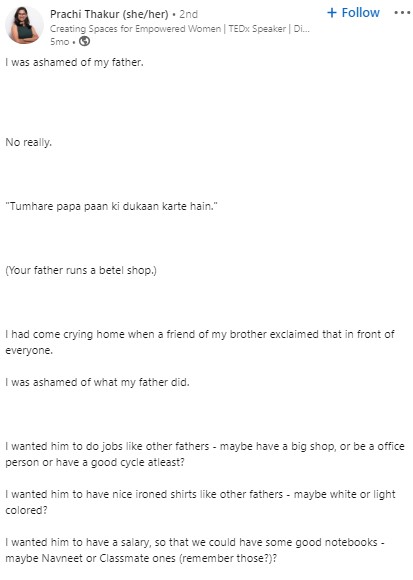 A girl's father supporting her in achieving dreams is a blessing that every daughter deserves, no matter what job they do. Prachi, more power to you and your father. It really made our day.