The people of Hong Kong are out on the streets to protest against a recent extradition bill. However, it's not your usual protest where you witness chaos and mishaps, one after the other. 
The world is lauding citizens of Hong Kong for demonstrating preparedness and resilience with peace and being highly 
efficient
 in their approach. 
From making sure that they don't litter their city to helping journalists after the police deployed tear gas on them, they are setting an example for the rest of the world.
Even though the protest consisted of at least 2 million people, this was the level of cleanliness the people participated in.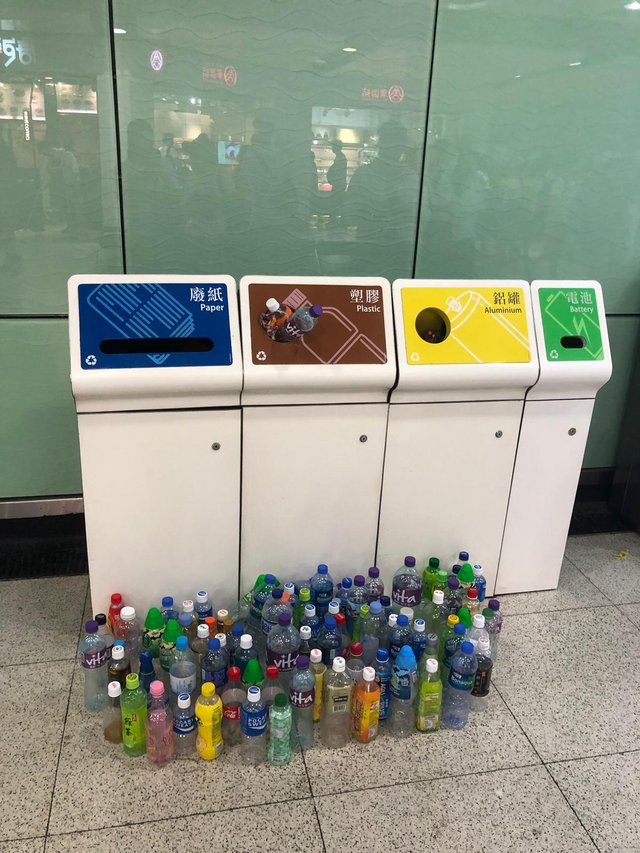 To ensure that their city doesn't suffer while this is happening, protesters were seen cleaning up the fields after the protest was over.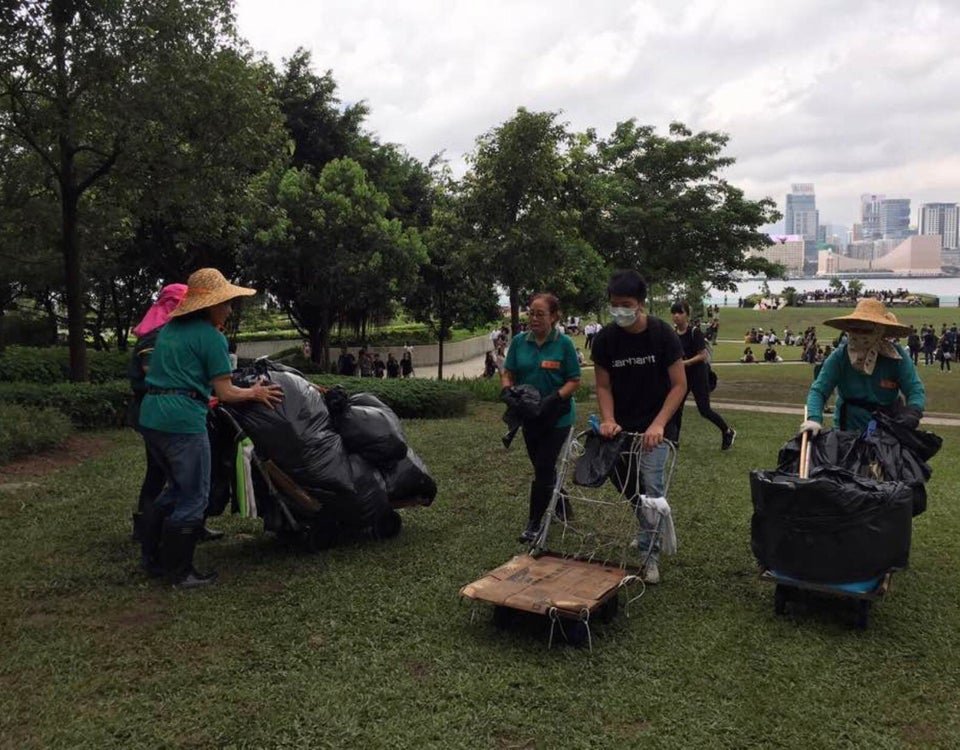 Without being a hindrance to others' needs, the people of Hong Kong parted like the Red Sea to give way to an ambulance.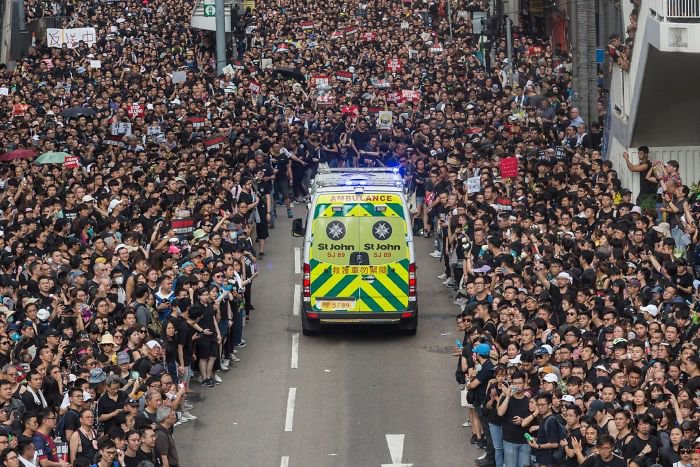 Their efficiency and preparation were clearly evident when they used umbrellas to protect themselves from the pepper spray used by the police outside Hong Kong's government headquarters.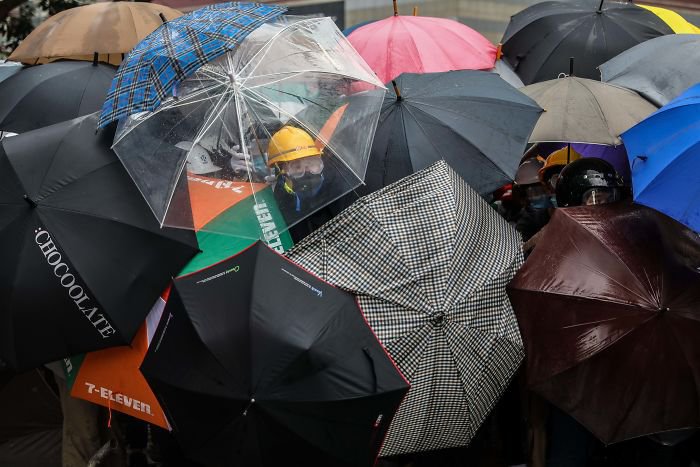 To ensure that their first aid area is not destroyed and injured protesters receive safe medical attention, they formed a human wall around the area.
Volunteers in ponchos marked with a blue cross, wearing surgical masks and goggles, form a human wall to protect the first aid area right outside Admiralty station, across the street from the Hong Kong central government offices. pic.twitter.com/YPBDIUvGn4

— Mary Hui (@maryhui) June 12, 2019
They were also prepared for any harm that might come their way from the police department. (read: teargas)
Impressive how thoughtful and organised these protestors are. Bottles of water are left along pavements and other strategic areas so people can douse themselves, and put out teargas grenades when police move in #HongKong #AntiELAB #反送中 pic.twitter.com/Oq1FQHaeXc

— Lianain Films (@LianainFilms) June 12, 2019
Verna Yu says volunteers are handing out cling film, umbrellas, water, and masks to protesters. The cling film and umbrellas are in anticipation of tear gas, with some protesters telling Verna they have already been pepper sprayed by police. #HongKongProtests pic.twitter.com/3ESPP94pTO

— Kate Lyons (@MsKateLyons) June 12, 2019
Not just the citizens, the journalists also participated in their own way by wearing helmets, eye masks and reflective vests to express their disappointment towards the police force.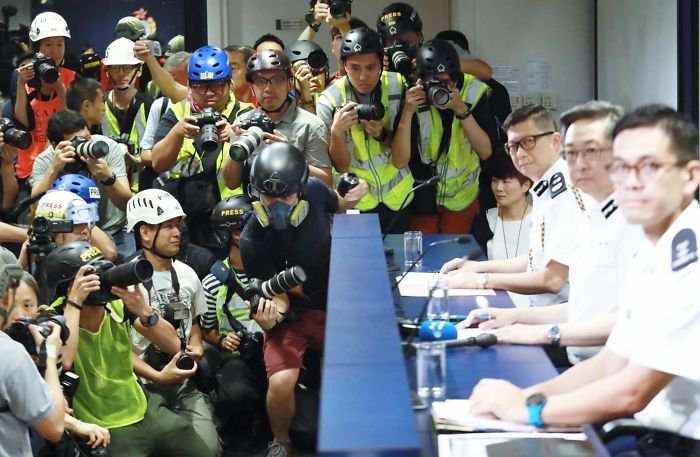 They didn't lose their peaceful spirit even after one of them lost his life. Instead, they commemorated him.
Notes of remembrance cover a sidewalk outside Pacific Place, a luxury mall from which a protester fell to his death yesterday night.

Social workers set up this station for people "to commemorate a martyr, to express their feelings and emotions." pic.twitter.com/9EZOJExA55

— Mary Hui (@maryhui) June 16, 2019
Unlike the kind of protests we see around the world, they were putting out fires instead of starting them.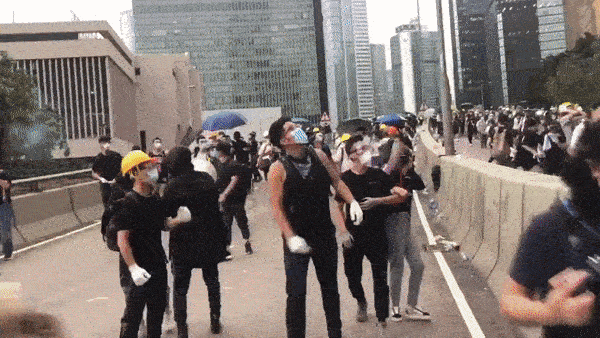 They protected their journalists from the police's teargas just like their own.
Hong Kong's youth protestors are kind. I post this clip to say thanks. @CBSrandy was rolling when the police fired tear gas at the group we were in. An umbrella and helmet were forced on me. I'll prob never know who they are but I'm so grateful for their care. #HongKongProtests pic.twitter.com/NNAsFjpXOP

— Ramy Inocencio 英若明 (@RamyInocencio) June 13, 2019
Kudos to the people of Hong Kong for standing up for their rights without losing sight of things.