India's latest win over Pakistan in the World Cup was a grand one. 
And an Indian fan made this occasion worth cherishing by proposing to his girlfriend in the stands.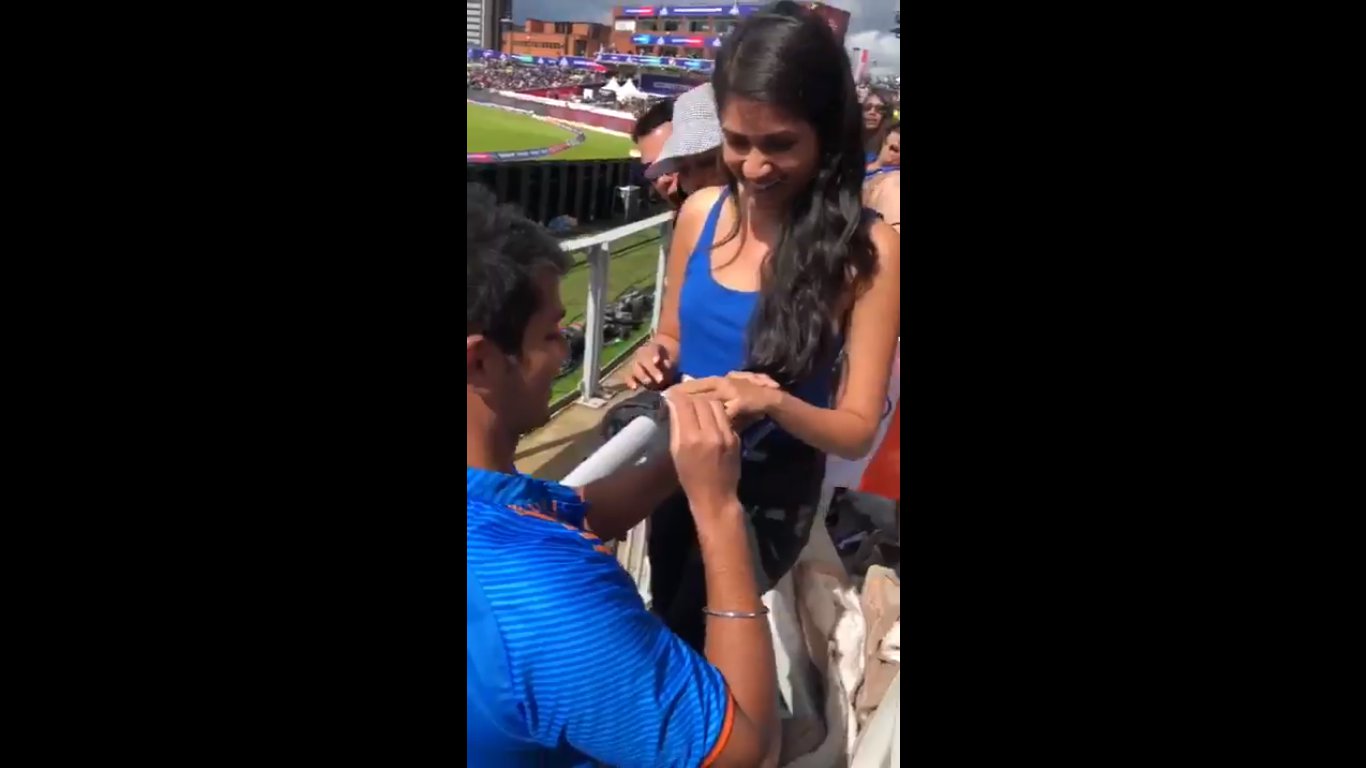 The girl, Anvita J, herself posted the video on Twitter.
The video has gained everyone's attention on Twitter.
I like his confidence. He is confident that India is winning this match and he can focus on other less important things.😃😃

— Peeyush Narain 🇮🇳 (@narainpeeyush) June 21, 2019
Thanks to Indian Cricket team for not ruining that guy's plans.

— NSR (@Nandan_) June 21, 2019
Sweet 😍😍💞💞congratulations to both of you

— kapil💕💞💞 (@kapilarora0049) June 21, 2019
Oh so here he is. Man of the Match. Well played bro😀🎉👌🏼

— Shreejon Biyani 🇮🇳 (@ShreejonBiyani) June 21, 2019
It seems that things turned out well; both, for the Indian cricket team on the field and this couple in the stands.