Leonardo DiCaprio has pledged $5 million (36 Crores) to help preserve the Amazon Rainforest through his environmental foundation, Earth Alliance.
The foundation which will provide financial aid to the locals living in the region added in a statement,  
Earth Alliance has formed an emergency Amazon Forest Fund with an initial commitment of $5 million to focus critical resources on the key protections needed to maintain the "lungs of the planet". 'These funds will be distributed directly to local partners and the indigenous communities protecting the Amazon, the incredible diversity of wildlife that lives there, and the health of the planet overall.'
Our house is burning. Literally. The Amazon rain forest – the lungs which produces 20% of our planet's oxygen – is on fire. It is an international crisis. Members of the G7 Summit, let's discuss this emergency first order in two days! #ActForTheAmazon pic.twitter.com/dogOJj9big

— Emmanuel Macron (@EmmanuelMacron) August 22, 2019
Amazon Rainforests, which are often referred to as the 'lungs of the planet' have become a global concern now. The forests have not only been experiencing a record-breaking number of forest fires this year but had covered the entire city of Sao Paolo 3000 Km away in complete darkness.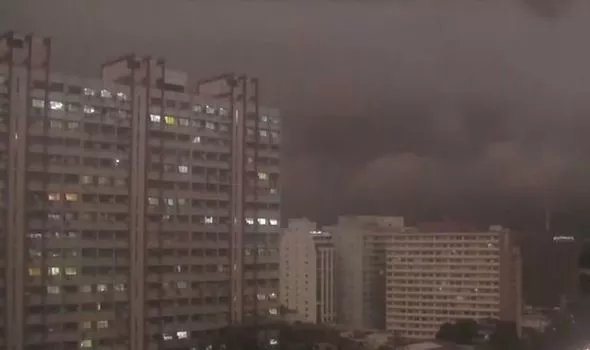 Not just that, the fires were so intense that its images could be seen from space as well. 
The hashtag #PrayForAmazonia had been trending on Twitter and several people talked about this devastating phenomenon.  
If you want to help the rainforests, here's what you can do.