It was 2002 and India's young television networks found themselves face to face with a serious problem: 58 kar sevaks were burnt alive near the Godhra railway station after altercation with some local Muslims. 
The three major news channels – Zee News, Aaj Tak and Star News (then under editorial control of NDTV) put out the gory images on TV, naming the religion of the mobs involved.
Riots ensued, and while Zee and Aaj Tak asked their reporters to avoid terms like Hindu and Muslim, Star News – where Rajdeep Sardesai and Barkha Dutt worked – took a conscious decision of identifying the community of the victims as it "was essential to a truthful telling of the story", as per the book titled 'India on Television: How Satellite News Channels Have Changed the Way We Think and Act'.  
This severely dented the public image of Narendra Modi, painting him as an extremist, and the recently appointed chief minister accused the channel of running an agenda and "fanning the riots".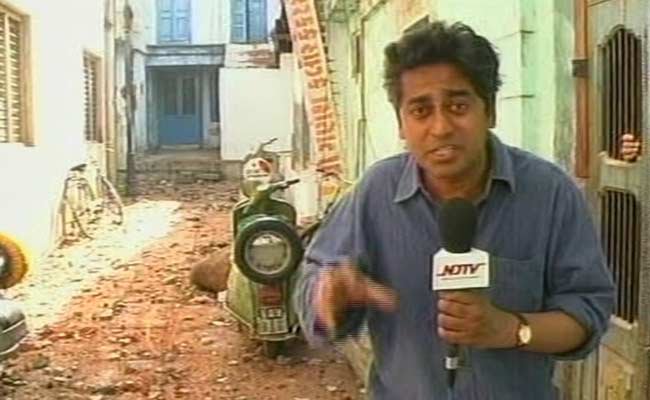 And thus began a bitter animosity between NDTV and Modi that continues till date. Several instances over the years have exposed how there is no love lost between the two, and NDTV's current outrage over being "singled out" for its Pathankot coverage and slapped with a one-day ban is just an extension of the nearly 14-year-long battle.
Post riots, Modi named and shamed NDTV, Rajdeep and Barkha 
In this video interview to journalist Madhu Kishwar, Modi singled out NDTV as the channel whose coverage he disapproved. He recalled to her how he personally phoned Rajdeep and Barkha and lashed out at them for fanning the riots. He said he even threatened Rajdeep with a temporary ban on the channel if they "continue with the provocative coverage". When NDTV didn't toe the line, Modi did just that – black out the channel for a day. 
He justified it later in an interview to Outlook:
"I blacked out one channel because of the provocative reporting methods used. Traditionally the print media has used its own methods of self-censorship not to mention the names of communities while reporting riots. If every half an hour names of communities are going to be mentioned, without any substantiation or any attribution, it inflames the situation instead of allaying it. It is not difficult to see what impact it will have."
Seven years later, it reached the tipping point and Modi cut all ties with NDTV
NDTV continued to grill Modi on 2002 for years and it wasn't lost on the current PM. During the 2009 election campaign in Gujarat, NDTV's Vijay Trivedi, who hosted a talk show 'Chakravyuh', put the proverbial last straw in his interview with Modi aboard a chopper. 
A question or two on LK Advani and state politics later, he mentioned 2002 and that's when Modi lost it. What unfolded was a repeat of the famous Modi-Karan Thapar one-on-one albeit one where Modi couldn't walk out, given they were mid-air. 
Caravan reported that Modi made Trivedi disembark and make his way back by road. Modi later told Kishwar that this was his point of no return with NDTV because "Trivedi spread the canard that Modi nearly threw him out of the helicopter mid-air because he had asked 'tough questions'."