With everything bad that we hear happening in our country, there are moments that make us believe that despite all the wrongs, we're capable of doing so many things right.
Just like this image from Silvassa that a Twitter used shared, which represents the kind of religious unity we wish to see more examples of. 
Beautiful picture from Silvassa ❤ #GaneshChaturthi #Muharram pic.twitter.com/JOTBeHzuOE

— R D (@ItsRaviD) September 10, 2019
In the image, two groups of people separately celebrating Ganesh Chaturthi and Muharram, can be seen wishing each other across a road divider. The image is a riot of contrasting colours, but what is common is the joy on people's faces as they celebrate their festivals and wish each other.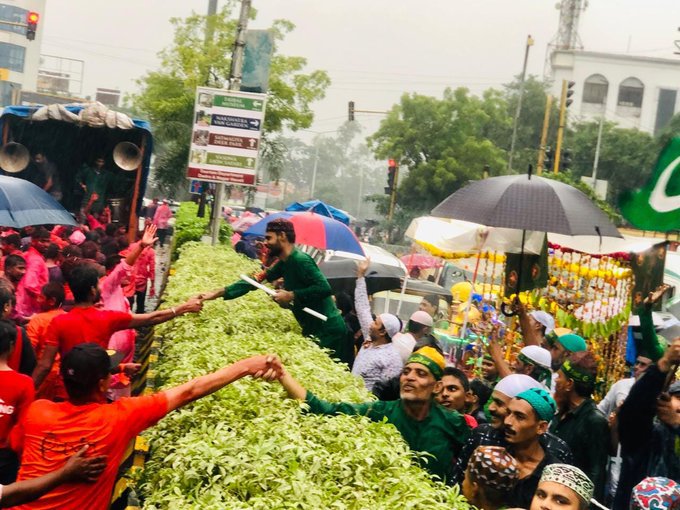 Many people took to Twitter to talk about how the image was a representation of 'united India'. 
This is not the first example of religious unity in India. In fact, people have often come together to celebrate various religious festivals, like the time Jama Masjid in Meerut hosted a Shiv bhandara for its Hindu brethren. Or when, after the devastating Kerala flood, a Hindu temple opened its doors to Muslims so that they may offer prayers during Eid. And these examples showcase an India we are proud to be a part of.