Amid this pandemic, where the hospitals have started running short of beds, PPE kits and basic treatment for patients with coronavirus symptoms, BJP is holding 'virtual rallies' ahead of state elections. 
Now, while the villages in West Bengal are struggling after the devastation caused by Cyclone Amphan, a photo of the villagers in that area has caused quite a stir. 
This photo shows villagers in West Bengal gathered to watch Home Minister Amit Shah's virtual rally on a TV appended to metal poles surrounded by bamboo shrubs.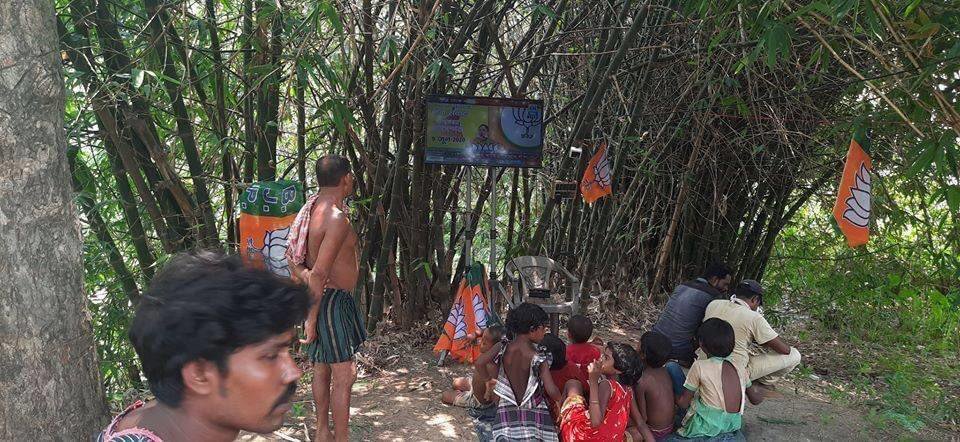 Twitter is enraged after seeing this picture. 
Apparently, the BJP had set up 70,000 flat-screen television sets and 15,000 giant LED screens across the state for Union Home Minister Amit Shah's virtual rally on Tuesday.