Warning: This article contains graphic images that may be disturbing. Viewer discretion is advised. 
After dozens of fires erupted in New South Wales and the southern tip of Australia in November, there has been a massive loss to flora and fauna at an unprecedented rate. 
The devastation has already burned an area of roughly 15 million acres; twice the size of a country like Belgium. 
More than 1,000 houses have been destroyed and close to 18 people have passed away including a couple of firefighters. 
But animals – especially mammals, reptiles, marsupials and rodents have suffered the maximum.
Amidst the chaos, a photo of a burned baby kangaroo has moved everyone.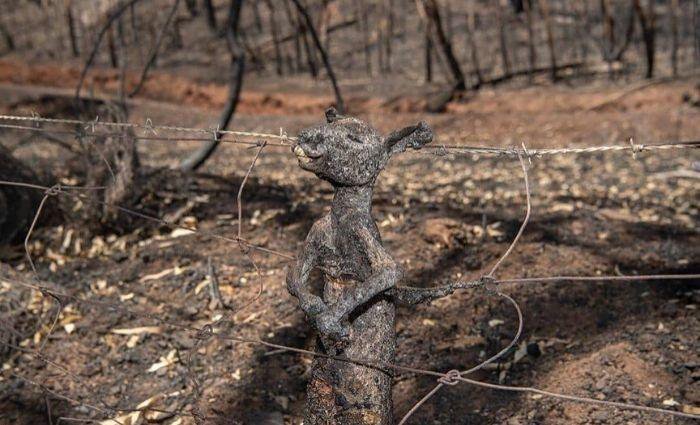 The little joey who was unable to escape was charred by the engulfing flames and that tells us how bad it is for animals in Australia.
Authorities too have been far from adept at handling the grave situation. 
The rate of destruction has moved a lot of animals towards extinction and the real scale of the problem was undermined by the lax behaviour of the authorities. 
It is time the Australians take legal measures to safeguard what is left and can be rejuvenated.