While the Unnao rape victim is battling for her life after being critically injured in a suspicious car crash, several protesters gathered at India Gate, in Delhi to stand in solidarity with her.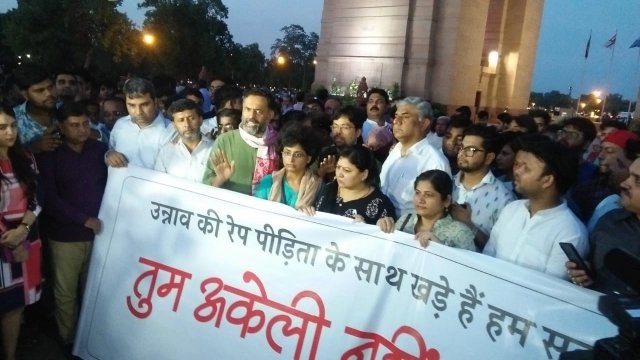 According to a report by The Quint, the protests were led by the founder of Swaraj India, Yogendra Yadav.
With banners and posters reading "Tum akeli nahi ho", the protesters pledged to fight for the survivor till justice is served.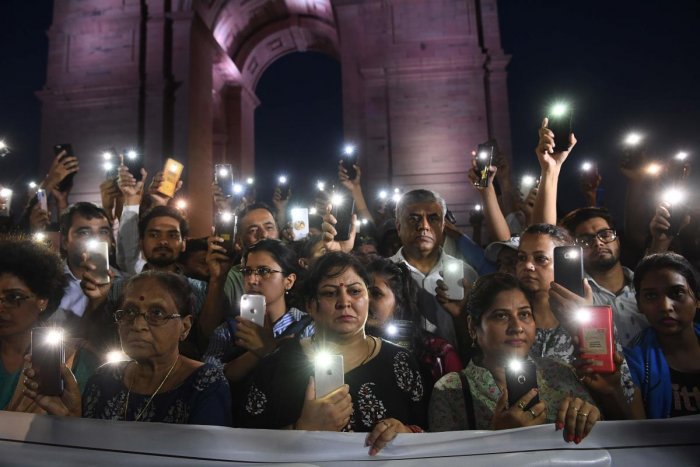 Talking to The Hindu, one of the protesters said:
"If government representatives are involved in such cases how will women ever feel safe? I also have women in my family who do not feel safe."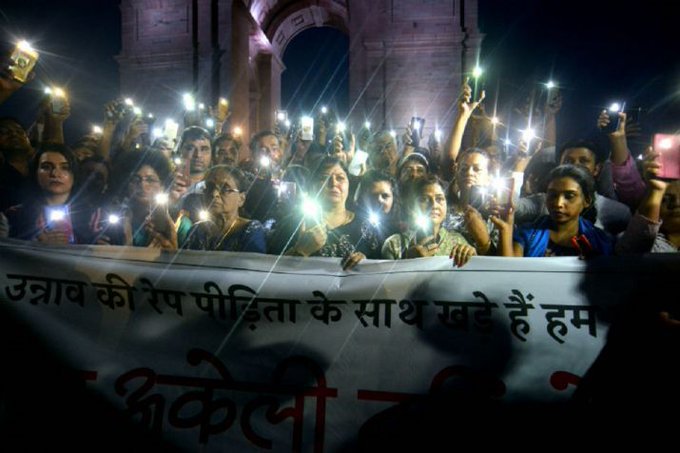 The car in which the Unnao rape survivor, her family and lawyer were travelling was hit by a speeding truck in Rae Bareli on 28th July, killing two family members.
An FIR has been lodged against the accused BJP legislator Kuldeep Singh Sengar, his brother Manoj Singh Sengar and other people related to the case.