Education can change someone's destiny forever. Also, at least 35 million children in India between the age of 6 and 14 do not attend school, ever.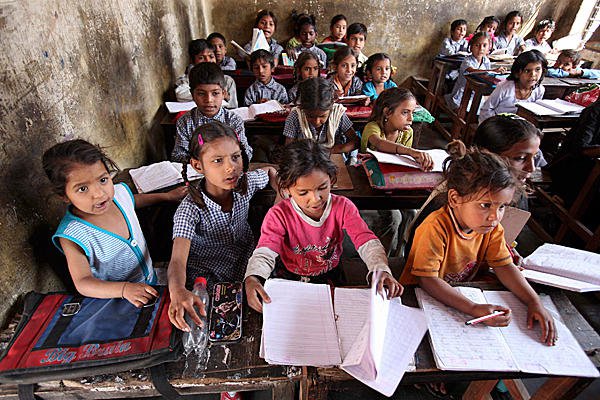 Just like Rajesh Kumar Sharma, who, according to News18, has been running a makeshift school for more than 300 underprivileged kids under a metro bridge at Yamuna Bank, for the last 8 years.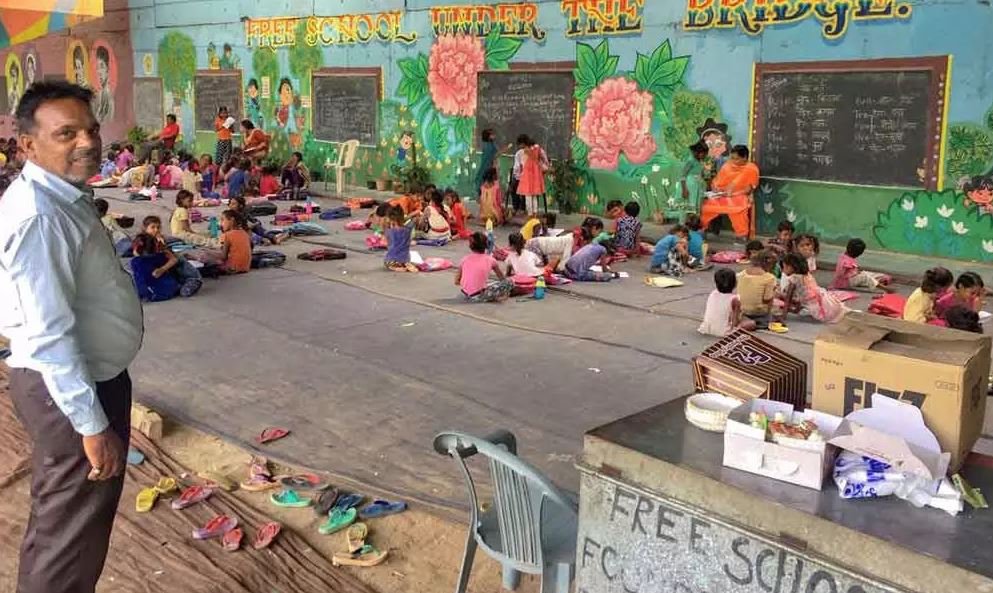 A shopkeeper by profession in Delhi, Rajesh Sharma hopes to change the lives of children living in shacks and hutments close to Yamuna Bank metro station with his 'Free School Under The Bridge'.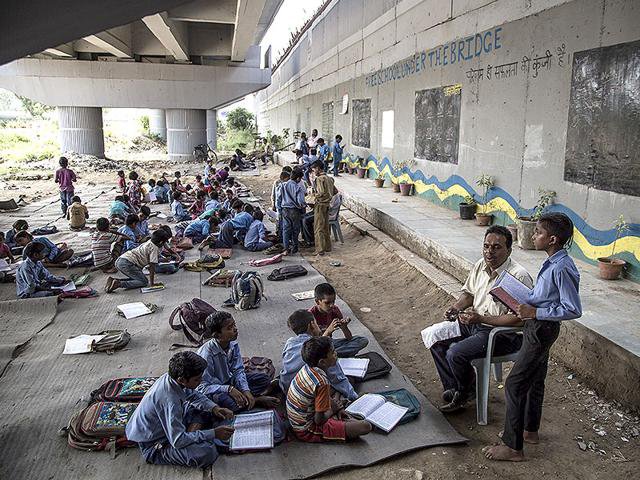 Originally from Hathras in Uttar Pradesh, the man lives in Delhi's Laxmi Nagar and runs a grocery store in the same locality to support his family. 
The 49-year-old started his teaching career in 2006 when he was wandering close to empty fields near Yamuna Bank and the idea to use that space as a classroom struck him.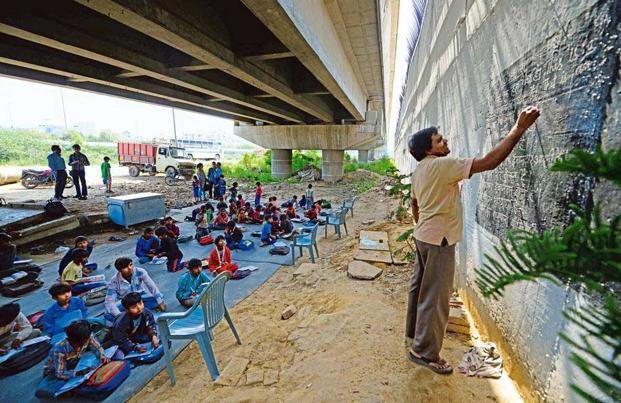 The open-house school – with the metro bridge as its roof – has five blackboards painted on the wall of the metro complex and some stationary such as chalks, dusters, pens and pencils. 
The B.Sc dropout, who failed to complete his education due to a poor financial condition has now found support all of whom teach for free and never take a single rupee in return.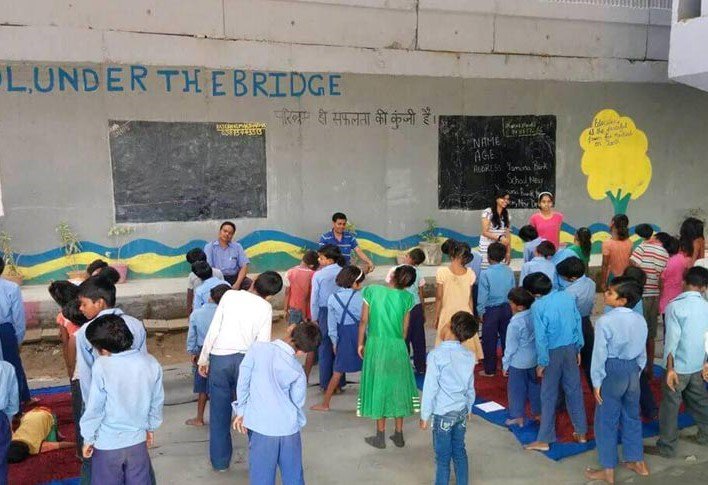 Talking about his selfless approach and how some NGOs never work for real but just concentrate on minting money, Sharma said: 
All they were interested in was making money by showing something and claiming something else. I did not approve of their way of functioning which had many loopholes and room for discrepancies.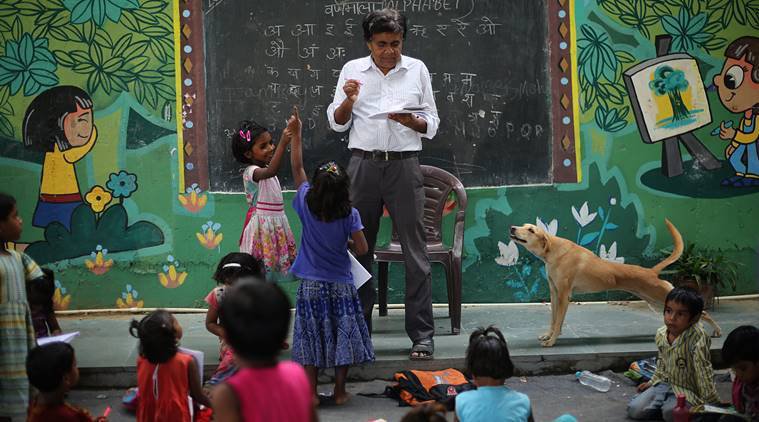 Sharma not only conducts regular classes for the students, but also gets them enrolled into the nearby government schools and ensures that they devote sufficient time to their education.
He teaches children the value of cleanliness and has built separate toilets for boys and girls near the school.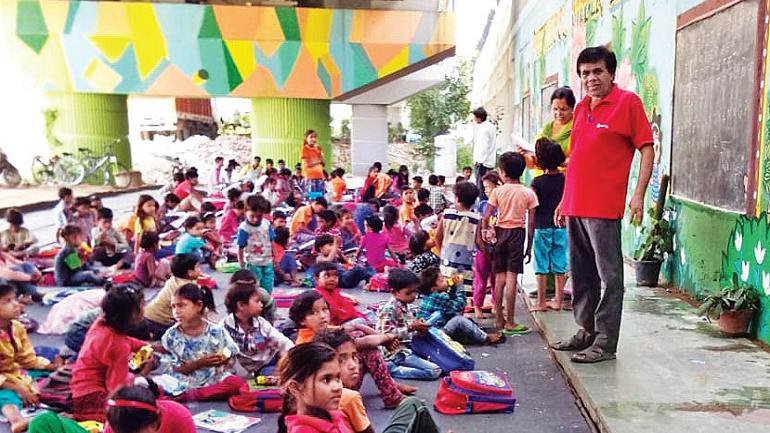 Talking about accepting donations but only in non-monetary form, Sharma explains that he only allows people to distribute biscuits, bottled-water, fruits and other types of packaged food. 
He says: 
Such occasions make them feel that they are also part of the society no matter where they live or what background they belong to.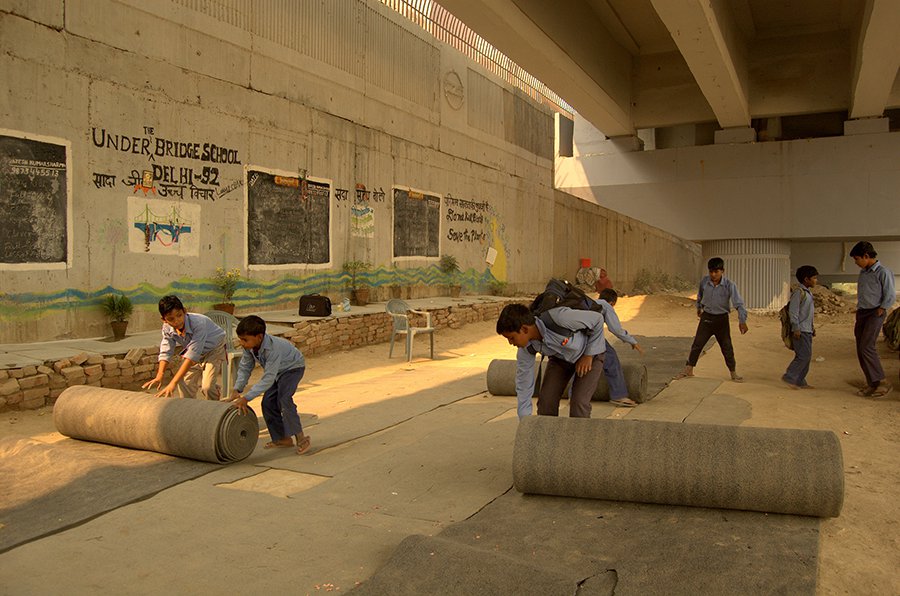 From six-year-old Sunita to Laxmi Chandra, a 57-year-old tuition teacher helping Sharma, everyone is keen on learning and believes in the power of education and how it can transform lives. 
Poverty here never comes in their way of learning and their enthusiasm for education.