The social media was abuzz yesterday with a video of Rahul Gandhi being embarrassed at a Bengaluru college and #RahulStumped started doing the rounds on Twitter, as twitterati had a field day bashing the Congress leader.
But while everyone from ruling party leaders to news anchors were enthusiastic over an excerpt from the speech, most did not bother to look at the rest of the interaction between Rahul Gandhi and the students.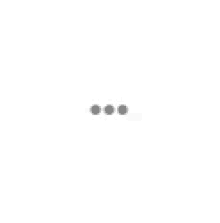 Pointing out the important aspects of Gandhi's speech at the event, Facebook user Elixir Nahar mentioned in her post, that the words 'misconstrued' and 'exaggerated' can be best suited for the reactions of Rahul Gandhi's evening at Mount Carmel.
An Open Letter to #RahulStumped Enthusiasts Those 'No Ragging' posters you vaguely see around educational institutions...

Posted by Elixir Nahar on Wednesday, November 25, 2015
She wrote , "He spoke about societal norms: What is 'pretty', what is 'skinny', how irrelevant these terms are to him, and why women are so important in his life - his grandmother, mother, and sister. He was humourous, and he struck a chord with the audience right from the start, before jumping into the nitty gritty."
She pointed out how Gandhi's emphasis on "starting a conversation" was a winner with the audience , and also questioned the collective awareness of an audience which thought that Make in India was working, but did not feel that jobs were increasing in India.
Rahul Gandhi at Mount Carmel | Source: PTI
Towards the end she said, "all I can say is that the majority of youth will go wherever they feel safe, where their opinions are heard, where there is tolerance and where women feel comfortable."