A major security breach occurred in Japan on Saturday when Prime Minister Fumio Kishida got attacked with a 'smoke bomb' right before giving a speech. The incident comes months after the country's last PM, Shinzo Abe, was assassinated while delivering a speech last year.
Apparently, PM Kishida was visiting Saikazaki port in Wakayama prefecture to lend support to his ruling party's candidate in a local election.
The video of the incident has emerged online. Take a look.
In the viral video, a security officer is seen covering the object with the bulletproof briefcase.
Reportedly, somebody threw an object at the PM, a loud explosion was heard, and smoke shrouded the scene. While Kishida was evacuated immediately, cops nabbed the 24-year-old man named Ryuji Kimura.
Reports claim a group of fishermen were among the first to tackle the attacker right after the incident. Fisherman Tsutomu Konishi later expressed his astonishment at the lack of security measures for the PM. He said, "At a time when Japan's serving prime minister was visiting, perhaps we may have needed a metal detector."
Masaki Nishide, another fisherman from Saikazaki, said the majority of people at the event were residents and supporters of the candidate, except the man carrying a silver-grey backpack. "People here all dress like me, and nobody carries a backpack; it was only him. If I were in charge of security, I would have asked for a bag check", he said.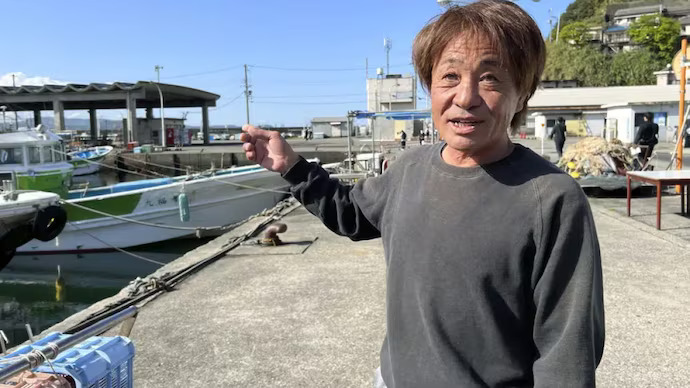 After the incident, NHK, Japan's Public Broadcaster, quoted the PM saying, "I am sorry for causing many people to be concerned. We are in the middle of an important election for our country. We must carry this on together."
Several people on Twitter are also shocked by the incident and expressing their concerns about the situation in Japan.
During a campaign rally in July last year, PM Shinzo Abe was assassinated by a 41-year-old man named Tetsuya Yamagami, who later confessed to his crime. He killed the PM because of his apparent links to a religious group that he hated.