We can all agree that we rely a lot on art, entertainment and sports. A tad too much at times, but it's good as long as it's healthy. While a lot of it can be subjective, the foundation or essence of any good medium of entertainment is its relatability. This also drives the 'emotion factor'. The thing is – like everything else sports and entertainment (or art) evolve with time, but their essence does not. So, while there's a grown accessibility to sports, the impact of watching a match is still the same. This also goes for movies and OTT – with entertainment and messaging being the common components.
Certainly, all this emotion and relatability makes us want to know the people (who deliver it) better and from a closer place. And media plays a huge role in doing that. Before we get into the negative side of it, let's focus on the people who're actually making a difference and taking us closer to what we love (whom we love). When we talk about cricket, Gaurav Kapur is the first name that comes to the mind, rightly so. Similary, for the Hindi cinema, Simi Garewal is the OG who talked about things beyond the scope of clickbait, internet or tabloids.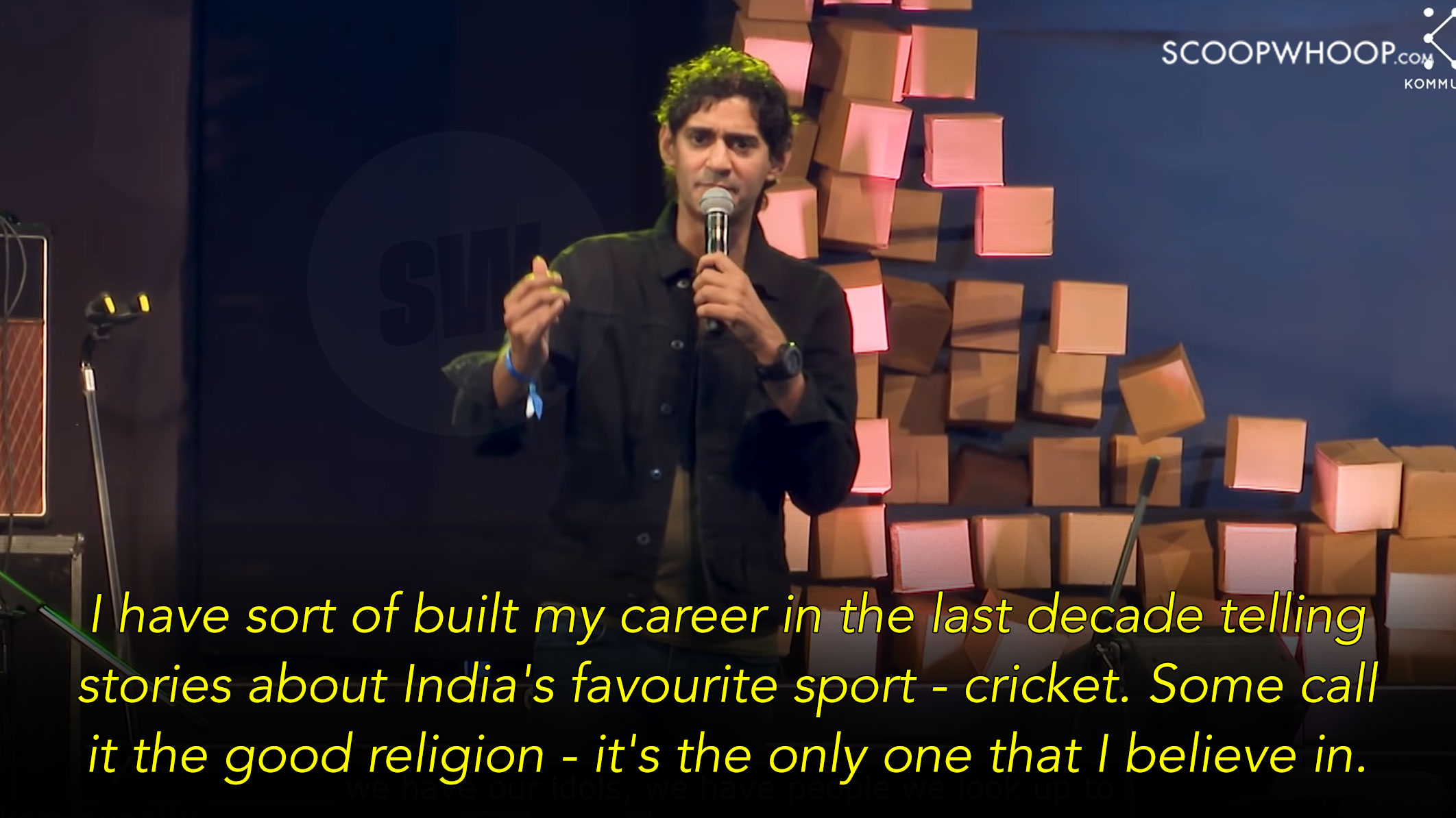 Now, there are too many people talking about (and focused on) the personal lives of public figures. But there's usually a lack of respect and choice that's associated with it. No one, not even celebrities and public figures 'owe us' to parade their personal lives and choices without wanting to do so. So, we can go on and force them to spill it all, and they might even do it. But it lacks basic respect for someone's boundaries, and how we can really trust a source who serves this information?
While re-watching the 'Virat Kohli episode' of Breakfast With Champions, I noticed the ease with which Kohli opened up about real things. Things beyond the field, that matter to fans and sportspersons alike. Not that there aren't more chat shows, podcasts, interviews that support candor. But it takes a trustworthy interviewer to make people feel comfortable. Not only does Gaurav Kapur present himself like that, but also makes sure that he gives sportspersons enough space to be themselves – whatever that is. So, while we see a candid Virat Kohli episode, we also get an intense discussion with Geeta Phogat.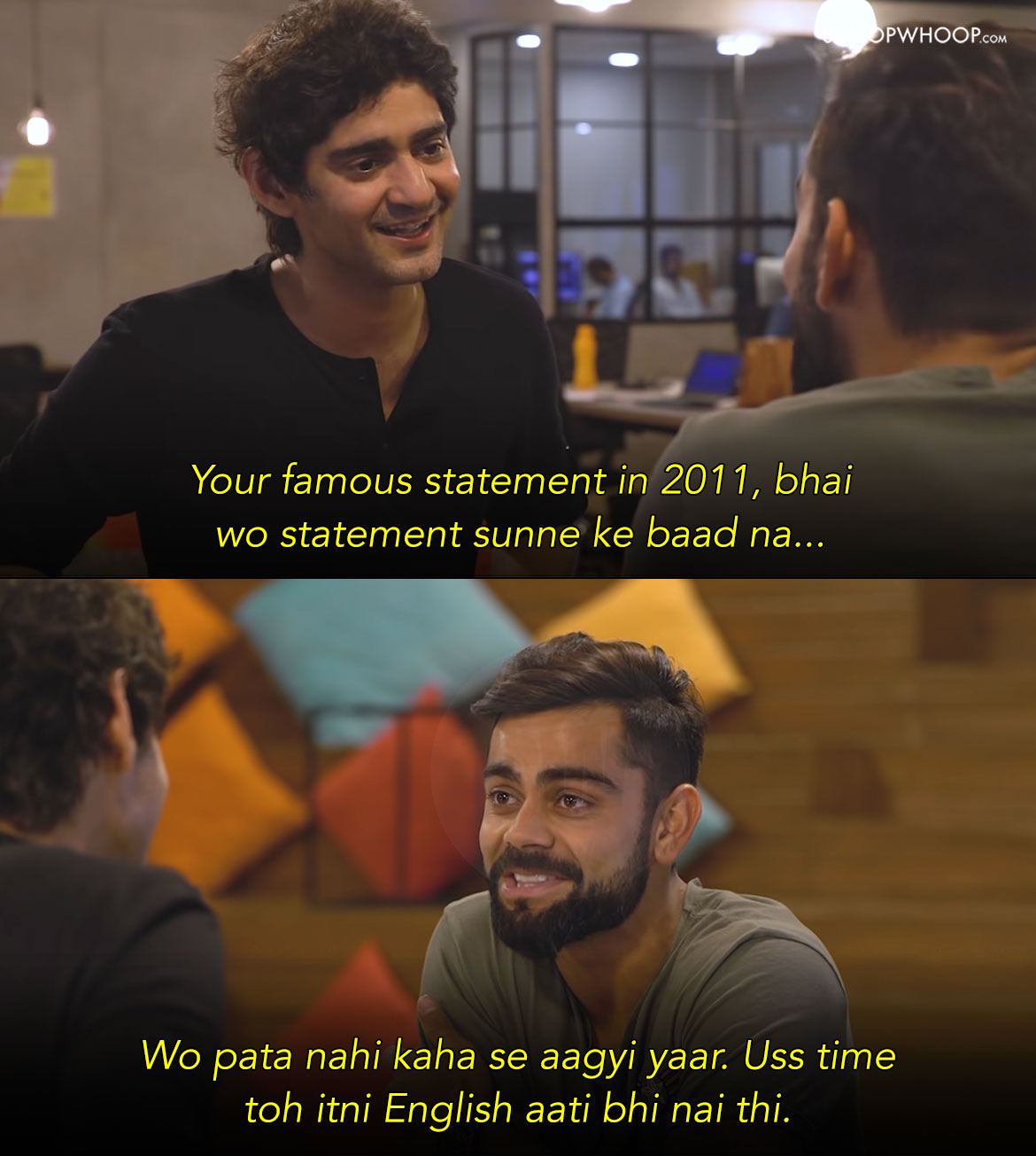 This is a lot like how Simi Garewal conducted her interviews on Rendezvous with Simi Garewal. As hosts, they do not lead their subjects to a certain mood that they might want 'for the show to work', but instead it's the subjects who indirectly decide it. They let people be themselves, without filtering or sensationalizing topics. And let's just face it, they have the resources to abuse these discussions (and contacts). But they make a choice to conduct shows and interviews that put emphasis on honesty, which is something so rare.

The thing that cannot go unnoticed is Gaurav Kapur's sheer love, and even knowledge about what he does. And this is not just about runs, wickets or numbers. He knows things in the sense that shows, he respects the sport. For instance, he opened up about the lack of awareness around women's cricket in India in the SnG Podcast. Without mincing words, he said that we cannot develop the same interest or fan base for women's cricket as men's, because we do not showcase it in the same way. So how can we really expect the same result, when our approach is barely similar? He also talked about the need to celebrate other games, like we celebrate cricket, which is quite important for any country to excel at sports.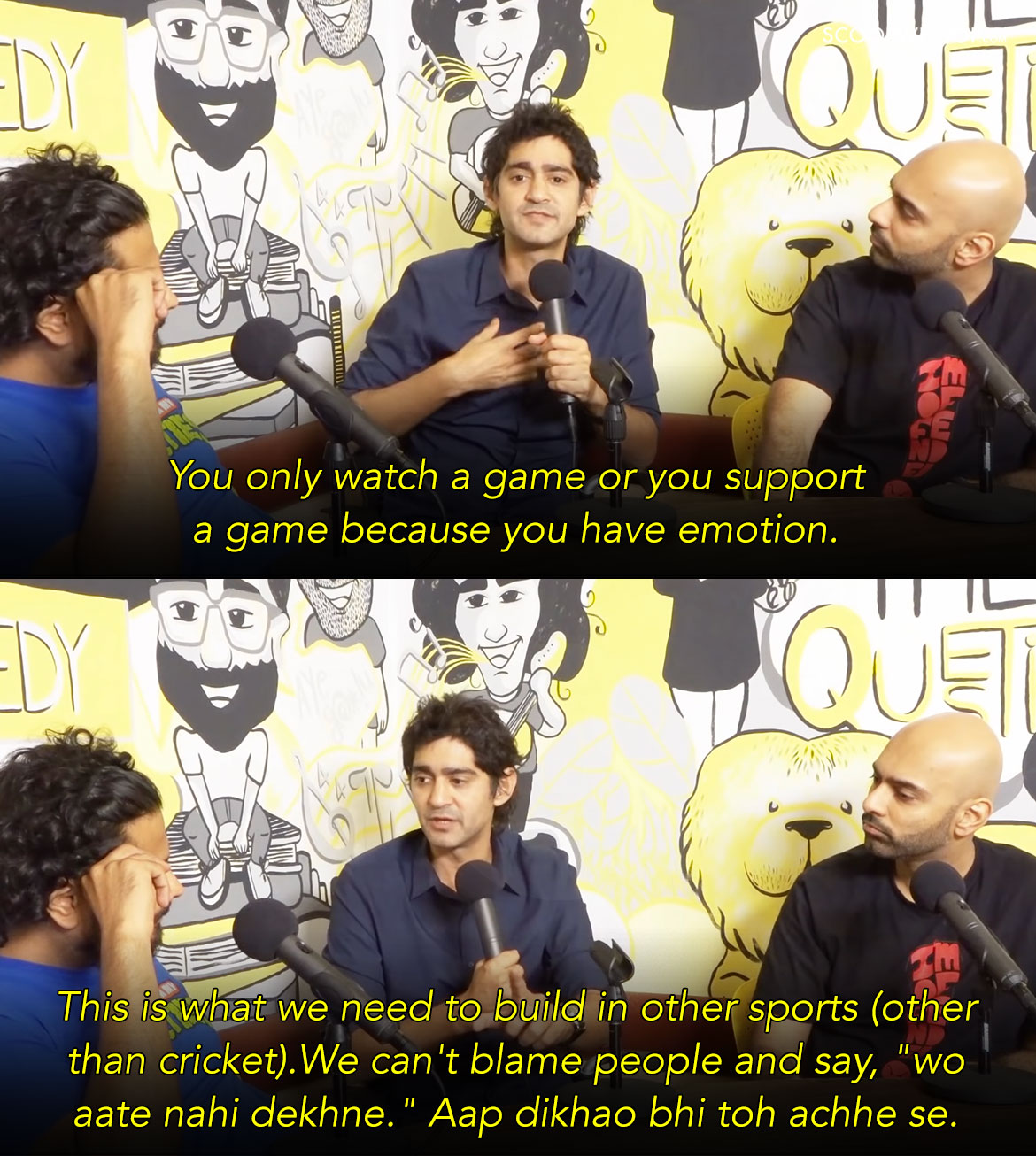 Similarly, Simi Garewal would openly talk about the dark side of the entertainment industry, or places where it lacks. She would make sure to give a platform to her guests, while keeping it real. And when a presenter or a TV show host takes the risk to talk about things that can spiral into issues or controversies, their love for their line of work shows.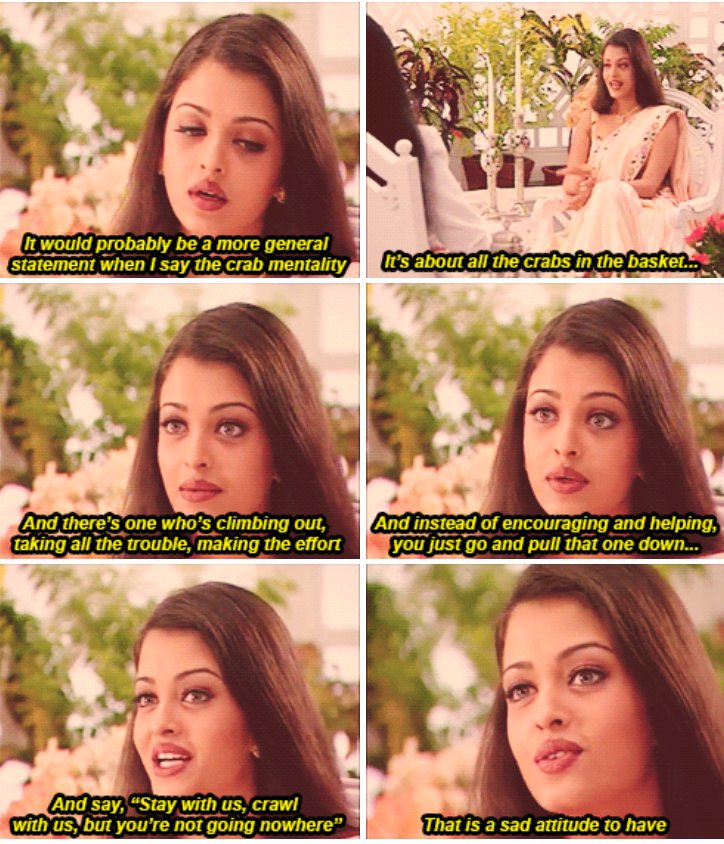 Needless to say, they never undermine their guests or interviewees. In Simi Garewal's case, she makes sure that these guests are treated as humans, who can make mistakes, fail, but that isn't the only thing that defines them. Like the time when she was getting up close and personal with Shobhaa De. For Gaurav Kapur, this quality comes off when he interacts with cricketers without treating them as people who 'owe us' something. He doesn't shy away from pointing out the obvious flaws or mistakes that they might have made as people or as sportspersons. But that also doesn't mean that he makes them feel incompetent about it or taking away the good work that they've done.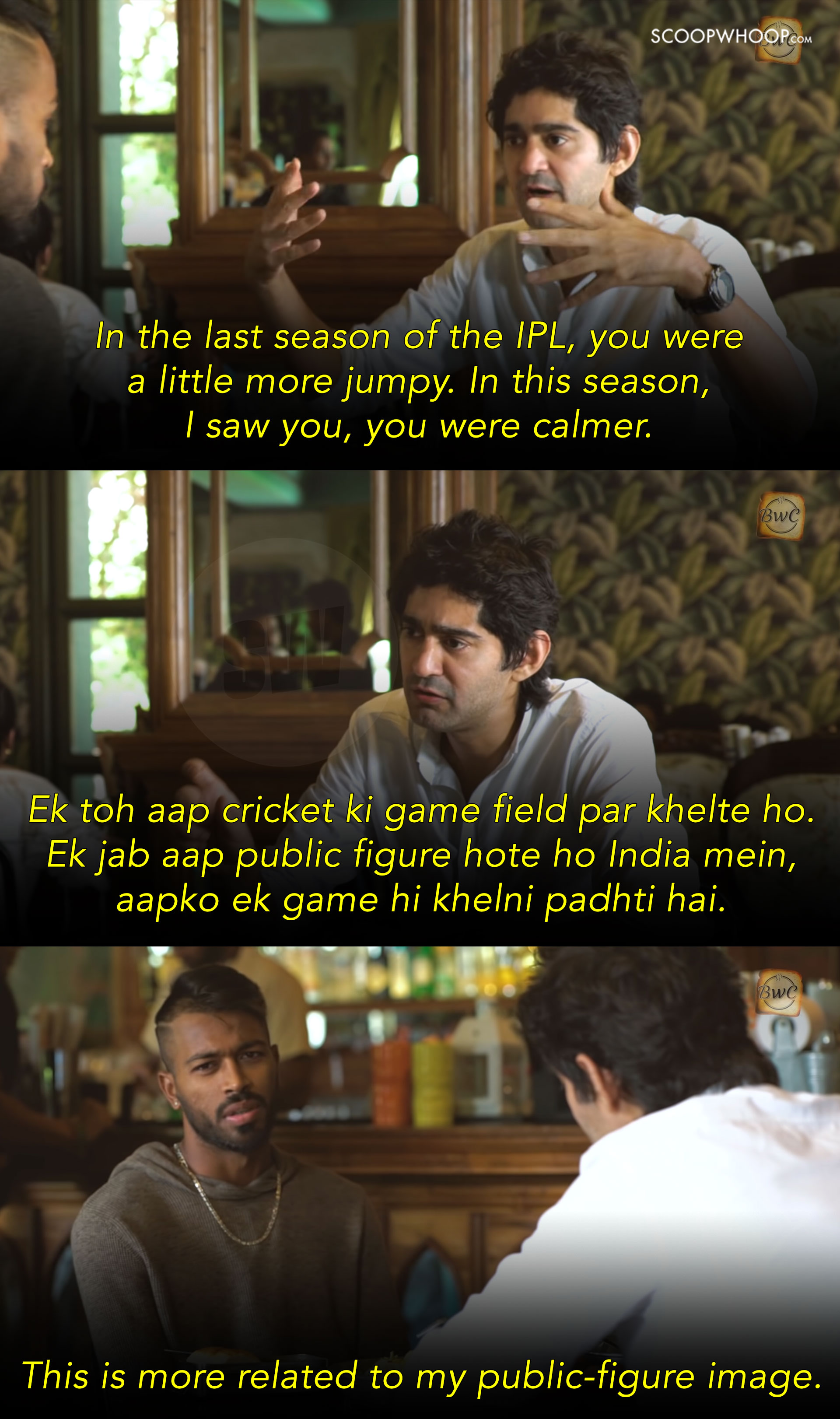 Of course, this isn't something that needs glorification – to be an empathetic presenter. But, the bar is so low, that this feels like a quality that requires acknowledgement.

Gaurav Kapur has always tried to change how we look at sports, and players. And his effort isn't one-dimensional. By creating a chat show, or while hosting shows and discussions as a presenter, he parallelly works to make cricket a more nuanced field – something that intrigues interest, instead of making people feel isolated. A Simi Garewal or a Gaurav Kapur make it possible for a die-hard fan and an aspiring sportsperson or an artist, to know their inspirations closely. They do not present them as heroes, but as people who are just as real as any of us. And by doing so, they make this entire process of wanting to become 'them' or someone like them, look a little easier.
As public figures, there's an undeniable responsibility and accountability that comes with the power (or glamour). But that doesn't mean that we take focus away from their work. A presenter like Gaurav Kapur focuses on doing exactly that. He shows (and sees) cricketers as players first, treating them as players first. With that said, he has somewhat changed the game of 'presenting the game'.