Recently, in an interview, Emma Watson said that she likes to call herself 'self-partnered' instead of 'single'.
And that started a huge conversation around the whole concept of settling down and having kids before you turn a certain age – which is usually 30 (if you know you know).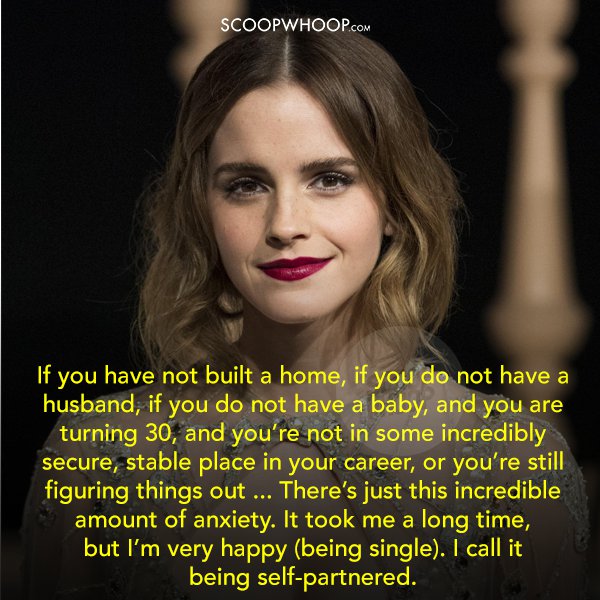 What she was trying to say was, while 'single' is almost never a term devoid of a negative connotation, it becomes that much more derogatory when you reach the 'marriageable age'.
Honestly, I never gave the usage of 'single', much thought. I never found it disrespectful but after Emma pointed it out, I realised that single has become almost synonymous to – 'I am not committed to anyone and that's not ideal'.
Ideal, is still being with someone. And that is very problematic.
After years of working hard, you achieve some things, you make a place for yourself, you find your passion and you work hard towards it. Or maybe none of that happens and you are still struggling.
Whatever the case may be, while it is important to have relationships and someone to share your happiness and disappointments with, you don't necessarily need a 'romantic partner'.
Sometimes, you don't necessarily need anyone. 
Most people seem to want to be in a relationship. For those of us who genuinely don't, it can be hard to persuade others that we mean it and aren't just unable to find someone.

A successful celebrity saying she's happy to be single? That's extraordinary. Thank you, @EmmaWatson.

— Samantha Shannon (@say_shannon) November 6, 2019
We forget to factor in that maybe some people need time with themselves. After making a great pitch, maybe they just want to sit and have a beer by themselves. 
What would you call them in that case? Self-partnered.
Self-partnered doesn't mean 'I don't need anyone'. It means 'I am enough'. 
When I was in my 20's, an amazing woman told me life began for her at 30. She wasn't wrong! 💃🏻 Thanks to Emma Watson for highlighting this issue. It's so important for young women to know their self worth has absolutely nothing to do with their youth. ♥️ pic.twitter.com/nOzfMfWLIp

— Lang Leav (@langleav) November 5, 2019
And I think that is a beautiful way to put it. 
Props to Emma for not only figuring out the nitty gritties of such commonly used word, but also coming up with a better alternative.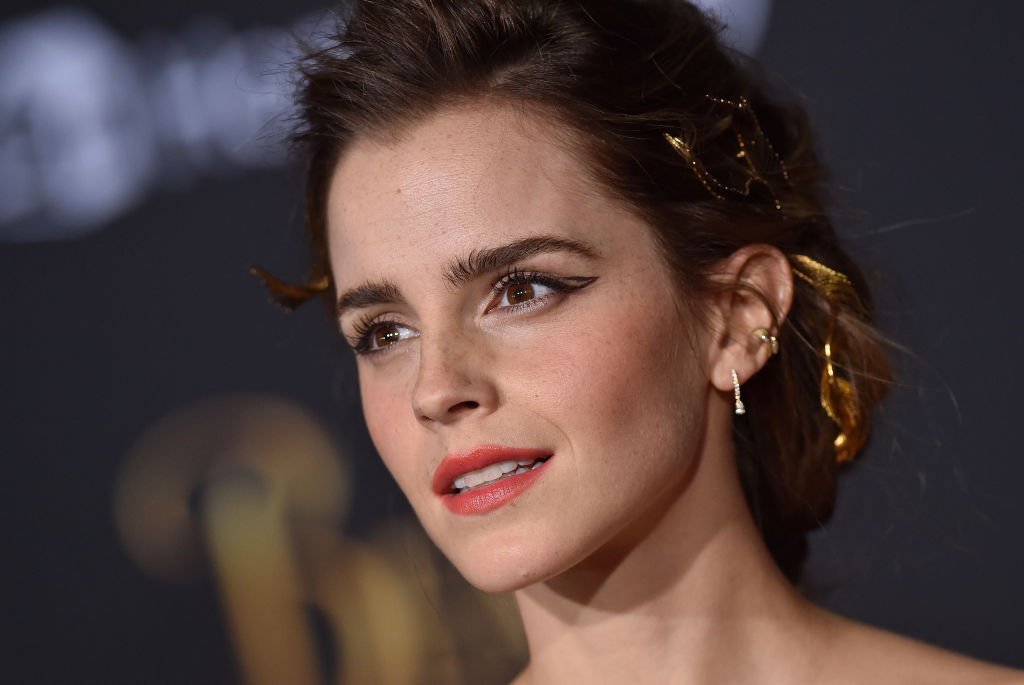 At one point in the interview, Paris Lees – an activist – asked her why was talking about feminism and other social issues so important to her.
And Emma said it is because her fame feels hollow if she doesn't use her voice to help people.
She then talked in detail about having the guilt of not enjoying her acting career or fame as much as she should.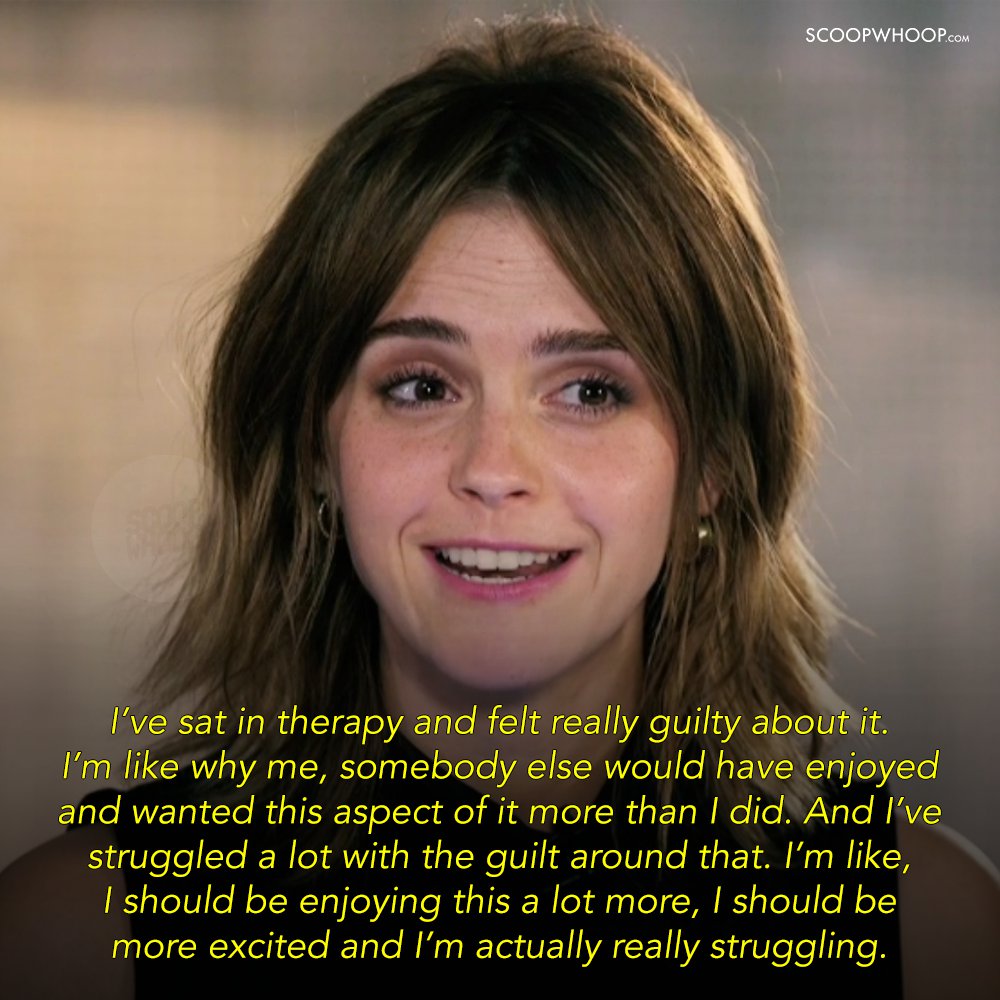 So you see, arguably the strongest voice for feminism on the planet had her fare share of troubles. But she rose above it to help people.
And that is what 'self-partnering' really means.
I see many self-partners around me. They are intelligent, strong and incredibly kind.
Emma Watson coins phrase 'self-partnered' as she describes being 'very happy' single

I think self-partnered is an awesome phrase for those who are single. It shows deep sense of self-sufficiency.

Just be a good partner to urself first. That way U won't settle for anything less

— Kak Long (@SpongeBobCatz) November 5, 2019
Emma Watson's #selfpartnered quote is actually absolutely amazing, because it puts the emphasis on having a relationship with yourself rather than having the absence of a relationship with somebody else.

That's super empowering & healthy.

— Sophie. (@_sophiedarling) November 5, 2019
Can't believe how much this has blown up. @EmmaWatson describing herself as 'Self-partnered' isn't something to poke fun at. It conceptualises ur state of being. Society has given 'single' so many connotations, we think we have to feel a certain way…#EmmaWatson #SelfPartnered

— Kali (@Kalixplore) November 5, 2019
However, till now, they were referred to as 'single' sadly – with the connotation being that they even though they are doing well, they can do better. Thanks to Emma, the word can go now.