On July 22, 2019, India's second mission to the moon — Chandrayaan 2 was successfully launched by the Indian Space Research Organisation (ISRO). It was one of the few times millions of Indians had their eyes peeled onto their TV screens feeling proud of something other than a sporting event. And we all waited for the successful soft landing of Vikram lander which was supposed to commence on September 7 around 1:55 AM.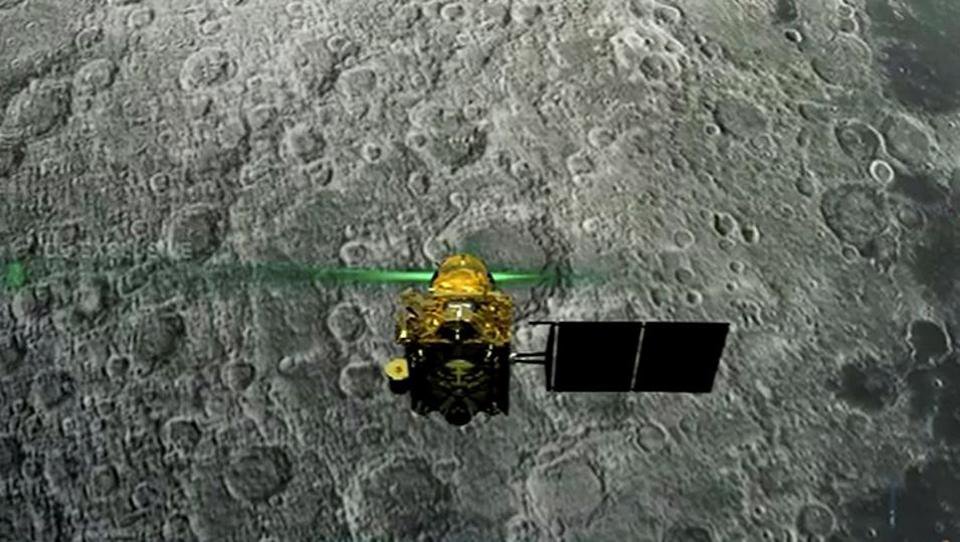 For the first time ever, almost the entire nation stayed awake at the oddest of hours to witness history in the making. However, Vikram unfortunately lost communication with ISRO leaving a trail of a billion broken hearts. 
But amidst the despair of the minor landing failure, something amazing happened.  
This was one of the only times we all let our guard down and found our optimistic selves. We were proud of the tremendous achievements the scientists of our country managed to accomplish. And most of all, for once, we were united as a nation — without the veneers of religion, caste, region, political alignment, and so on.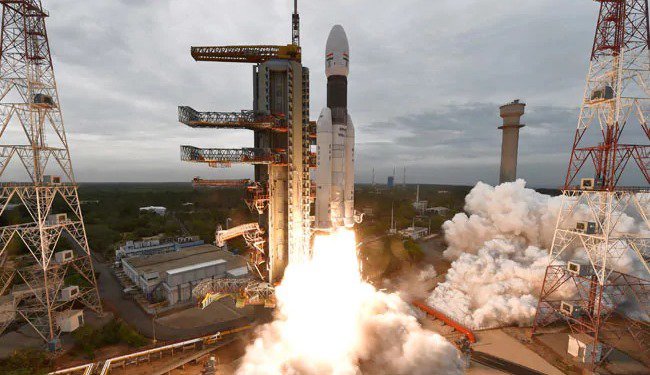 ISRO did what only a few could. It inspired an entire generation to explore STEM and space exploration as an actual career option, not just a distant dream. ISRO's dream-team of talented scientists did the unthinkable on more than one occasion. 
Take, for instance, the near-impossible 'Mangalyaan' Mars mission which was commendably accomplished on a shoe-string budget. It was a historic feat achieved by scientists who put their heads together to come up with out-of-the-box solutions. And after successfully tethering India's space station into Mars' orbit, there was no looking back for ISRO.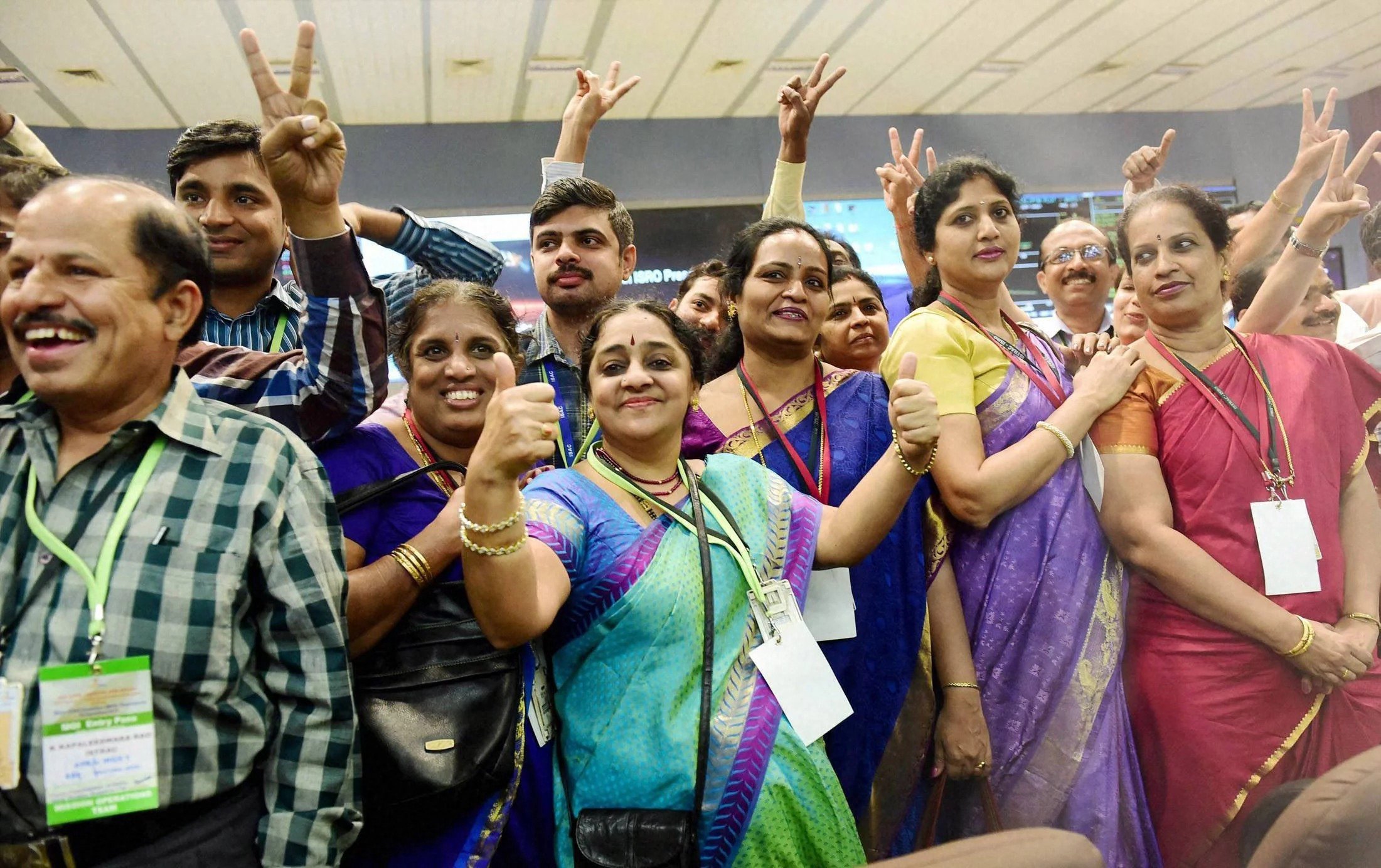 Cut to August-September 2019. The entire nation waited with bated breath for us to land on the moon. At this point, it was no longer about the success or failure of a space mission alone. It was about the intrigue it harboured in the astronauts and scientists of tomorrow and in the boys and girls who are itching to explore what lies beyond the stars no matter their privilege or lack thereof. And for this, it has been nothing less than a successful mission. 
While we witnessed the live telecast of imminent landing, it felt nothing less than watching a space mission movie. All with the entertainment and suspense of a blockbuster space saga. 
For once, we had dissolved party-lines and barricades of religion, caste, and region and collectively focused on one goal — to see our country conquer the skies. There was no place for tales of yore, ancient legends, and mythology undermining science. We were all brimming with excitement over one single 'scientific' goal and one goal alone.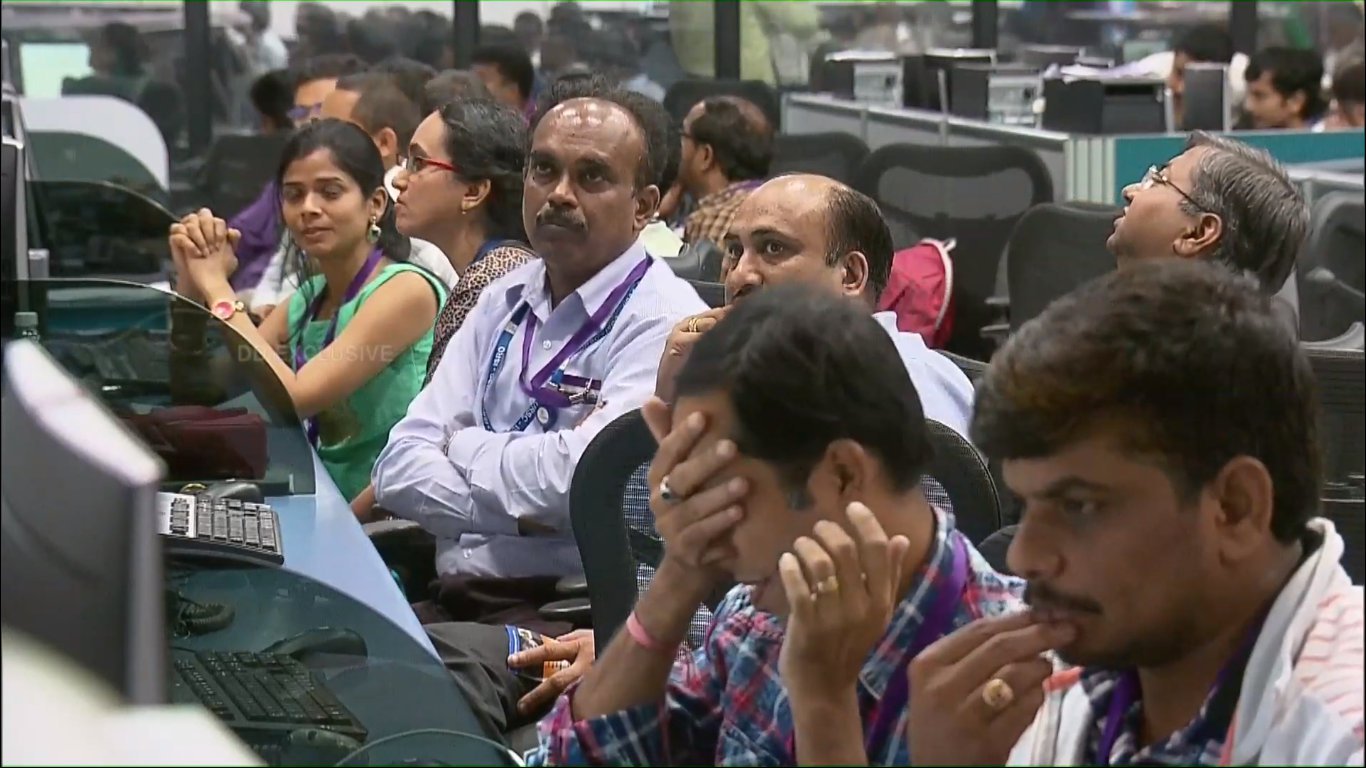 In a country obsessed with A+ grades and victory, we even cut through the noise and celebrated the scientific greatness that even brought us to this point. We, for once, focussed on how far we've come and took this minor setback in a positive stride. 
People of all ages — kids and adults alike — revelled in the glory of modern technology that even made such a thing possible.
Even as we mourn the loss of communication with one moon lander, we have not lost heart. We're focused on the orbiter that successfully tethered itself to the moon and are still hopeful that a moon landing is definitely not a distant dream and we will see it happen in our lifetime. 
We have only ISRO to thank for achieving the impossible. Not just exploring what is out there beyond the skies. But uniting an entire nation, inspiring an entire generation to enter a world of intrigue and exploration, and most of all, taught us to never lose hope and keep marching on.